Exhibition
'My introduction to Marrakech came with a jolt: The city opened my eyes to color,' said Yves Saint Laurent after his first trip to the fabled Moroccan city in 1966. His partner, Pierre Bergé, later said: 'When we first visited Marrakech, little did we imagine that it would become a second home for us.'
LOVE is the exhibition that brings Yves Saint Laurent's infinite passion for Marrakech to the Palace of the Dukes of Cadaval. The bonds that unite the French fashion designer and Morocco resonate with endless possibilities and lead to new aesthetic approaches and creative connections. These moments are presented in LOVE in a line-up of three distinct and uniquely narrated chapters.
The first chapter illustrates the unmistakable role of Morocco as the French designer's muse. Stephan Janson is the curator responsible for transforming the Church of São João Evangelista into the stage for an exhibition that features 15 outfits, on exceptional loan from Fondation Pierré Bergé–Yves Saint Laurent in Paris and private collectors. Fifteen carefully selected ensembles that reveal the nuances of YSL's creative imagination.
The second chapter is curated by Mouna Mekouar and it is held in the heart of the Palace of the Dukes of Cadaval, taking visitors on a journey to discover Morocco's contemporary art scene and the shared influences that contemporary artists have with Yves Saint Laurent. The couturier's creative vision – particularly his daring use of colour and space – can be found in the work of thirteen contemporary Moroccan artists from different generations and disciplines. The springboard for the exhibition are Yves Saint Laurent's famous annual greeting cards, in poster form, made over a 27-year period, which invariably – and prominently – featured the word LOVE.
The grand exhibition is completed with the third chapter: a tribute to Pierre Bergé, who encouraged and supported the artist and couturier Noureddine Amir by presenting his work at Fondation Pierre Bergé–Yves Saint Laurent in Paris in 2014 and at Musée Yves Saint Laurent Marrakech in 2018. Noureddine Amir was the first Moroccan designer to present a haute couture collection in Paris at the invitation of Fédération de la Haute Couture, in July 2018. Curated by Alexandra de Cadaval, this chapter of the exhibition showcases Noureddine Amir's sculptural dresses, which blur the lines between fashion, art, and architecture.
To visit the Palace of the Dukes of Cadaval, in Évora, is to experience first-hand a piece of the history of Portugal. The complex that hosts the LOVE exhibition has been the ancestral home and property of the Ducal House of Cadaval since its creation, in the 14th century, built on the ruins of a Moorish castle. Over the centuries, it has been able to retain its essence through careful restoration programmes.
Artists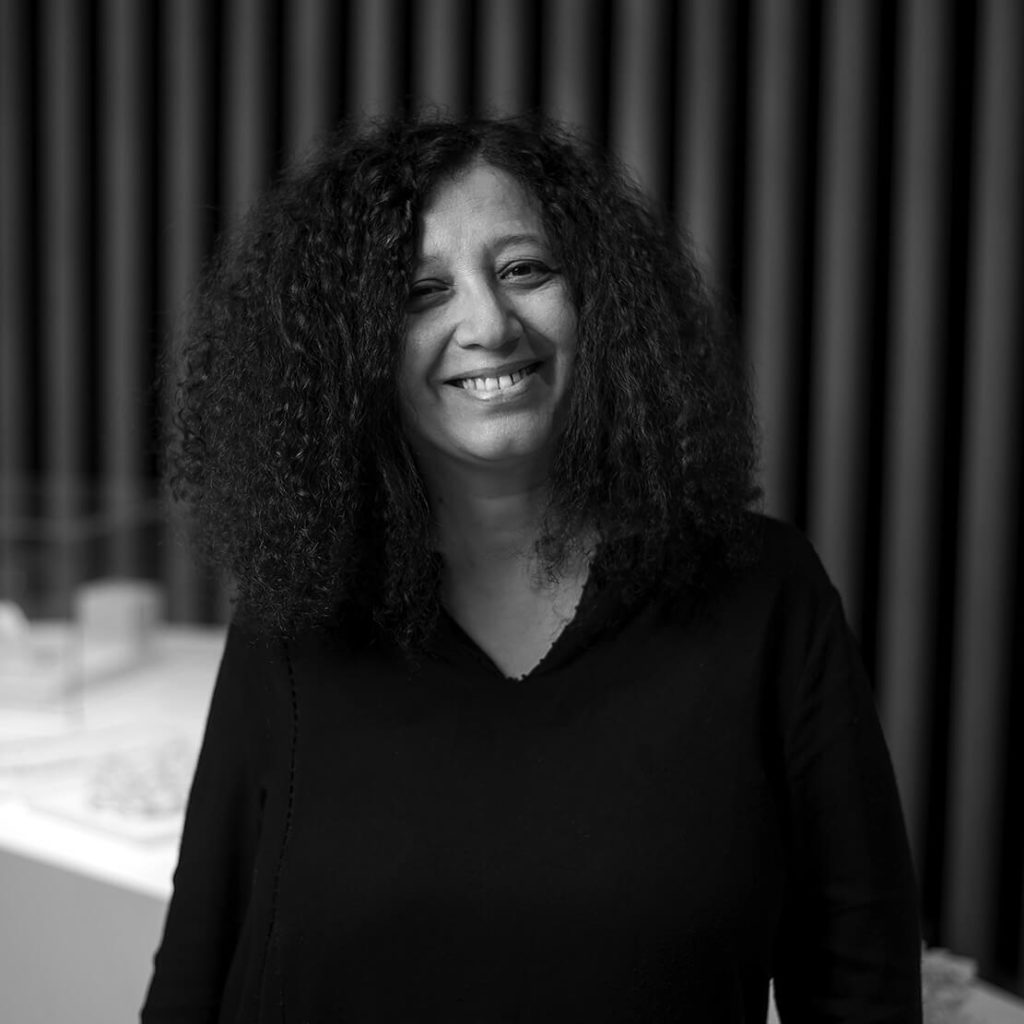 Born and raised in Casablanca, Morocco, Amina Agueznay moved to the United States to study and practice architecture. When she returned, a decade later, she began a process that has remained a constant in her life: understanding, interpreting and constructing matter and space. She researched the incredibly diverse artisanal resources in Morocco, experimenting with different media and collaborating with skilled artisans. As her body of contemporary work evolves, this collaborative element assumes greater significance. Her recent installation 'Curriculum Vitae' (Musée de l'histoire de l'immigration, Paris, CNAP Collection) is a memory exercise where her collaborators weave ancestral symbols in black if they know the name, white if they don't. This collaboration is a record of the intangible, the gradual passage of time, and the precious quality of connection to the past.
Agueznay's recent work has explored the natural world, building landscapes and recreating spaces that once existed. Talismans are also familiar elements, granting access or protection, standing guard over the work. From her collective workshops to museum installations, the work reveals a slow imaginary rooted in respect for the spatial environment.
Amina Agueznay has participated in international solo and group exhibitions and conducted extensive research into craft process in Morocco. In 2022, she was artistic director of the Kingdom of Bahrain Pavilion at World Expo 2020 Dubai.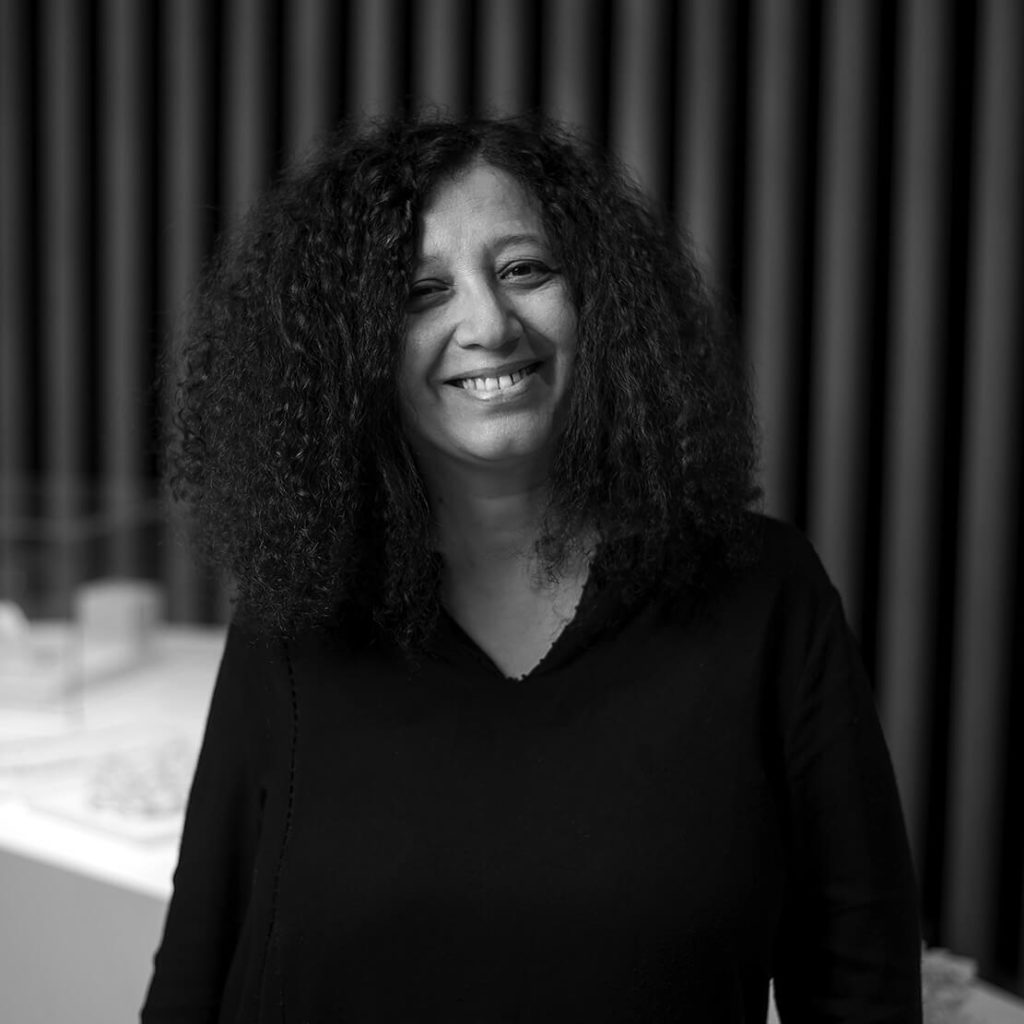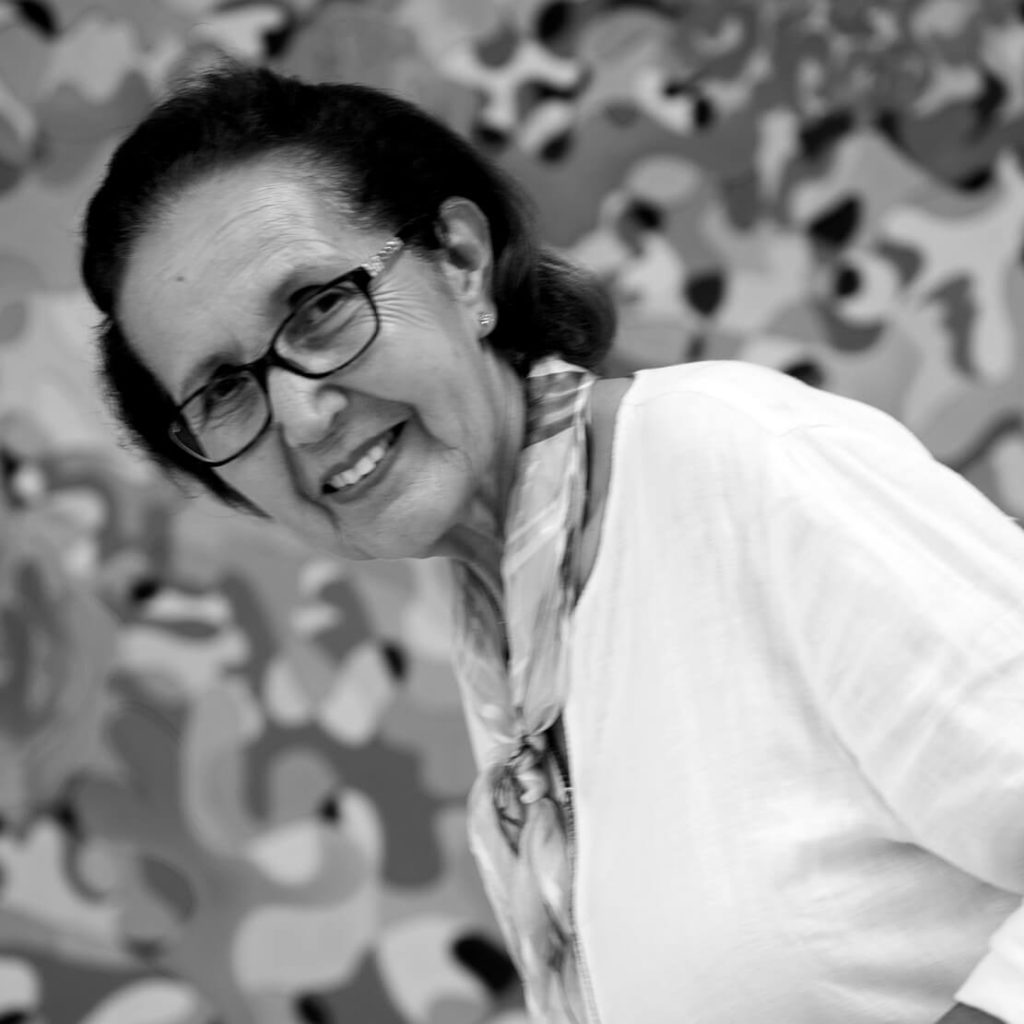 Malika Agueznay was born 1938 in Marrakesh, Morocco. She spent her childhood in a village called Tameslouht, a rural working-class community that informed her traditional values, the craft qualities of her work, and an acknowledgment of the Moroccan world and the processes it shares with its people.
Agueznay works with a variety of media including acrylic paints, wood, metal and print, although she switched to using oil paints after graduating from Casablanca School of Fine Arts in 1970. The inherent misalignment and imperfection of the printing process suited Agueznay's appreciation of natural flaws, while also reflecting the immense amount of mental and physical attention required by the process. When printmaking, she focused primarily on etching or on the drypoint method, which uses either a copper or zinc plate from which a relief is carved and then printed.
Originating from a working-class background and coming onto the art scene during Morocco's transition into decolonization allowed Malika to be one of the artists who would shape the visual language of a free Morocco. Her perspective was that of someone who had spent her childhood fostering a relationship with the Moroccan natural world and a traditional Islamic spiritual life. While she has depicted biomorphic plant life throughout her career, the introduction of literally interpreted Islamic calligraphy made use of that plant life in shaping the phrases themselves into natural forms. Her painted or printed calligraphy depicts Qur'anic script, hadiths, the word Allah and God's 99 names, Arabic poetry, songs, and what she calls her magic words, which are the pillars of value she hopes to build a new Moroccan identity from: love, peace, humility, affection, and generosity.
While studying at the Casablanca School of Fine Arts, in the late 1960s, some of Agueznay's instructors founded an informal pan-African political movement called 'The Casablanca Group'. This movement sought to foster a historically informed generation of Moroccan artists who revered the country's cultural artifacts and culture in the creation of the modern nation's visual lexicon. Malika is one of those artists. In her upbringing, she fostered a relationship with Morocco as a member of a working-class family who took care to acknowledge their environment.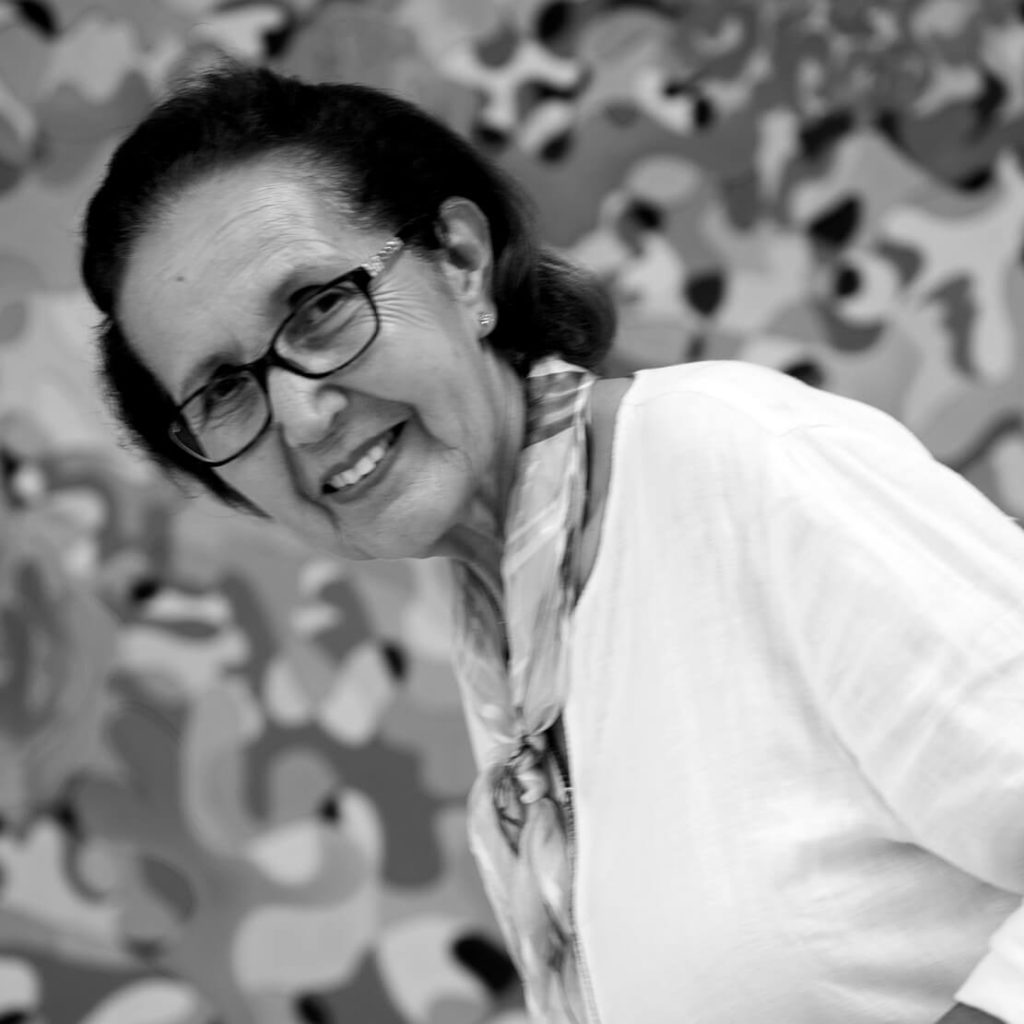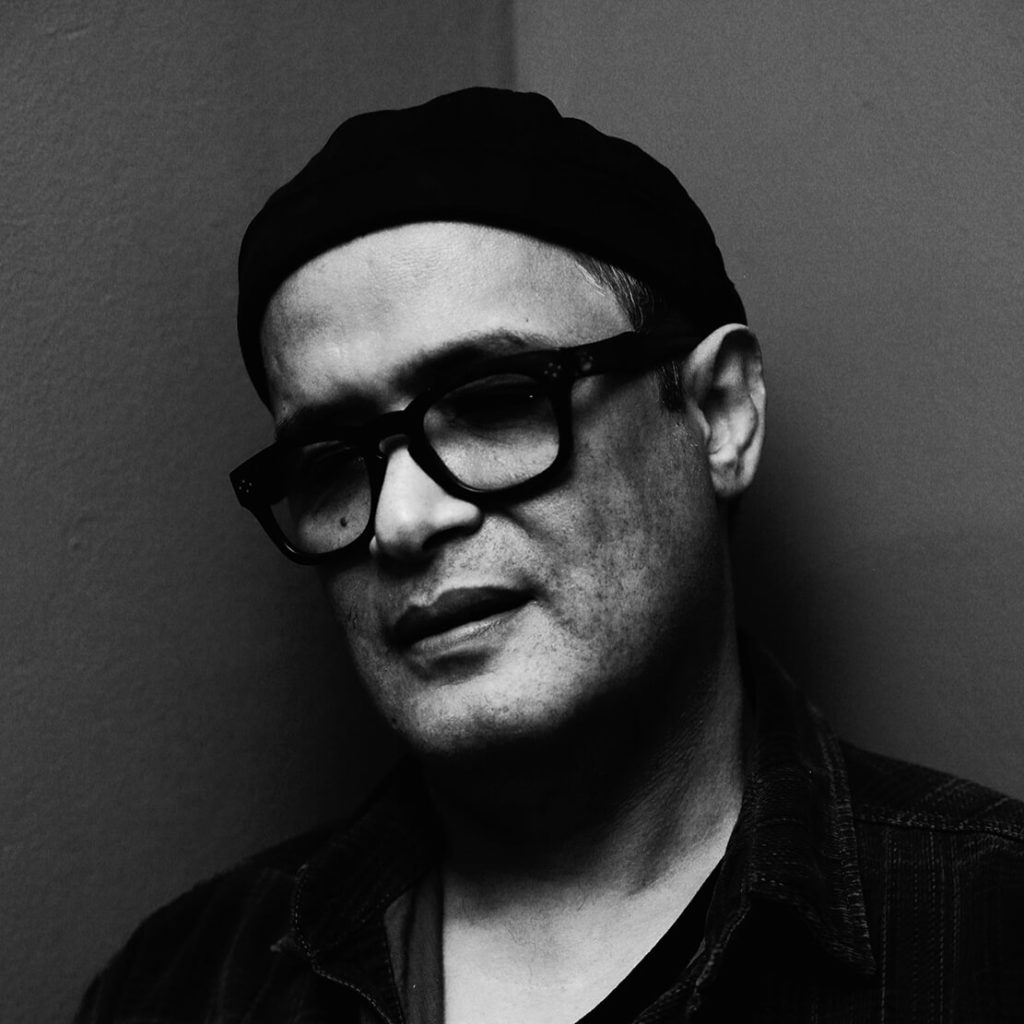 Born in 1967 in Rabat, Noureddine Amir lives and works in Marrakesh.
A graduate of ESMOD in 1996, his first years as a fashion designer were marked by his collaboration with Iranian artist Shirin Neshat, for whom he created many costumes. Starting in 2001, Noureddine Amir turned his attention, primarily, to Moroccan kaftan, which resulted in a remarkable collection named 'Haik'.
Since 2003, his creations have been exhibited at the MoMu fashion museum of Antwerp and at the Palais des Beaux-Arts in Lille. He was one of the designers featured in 'Le Maroc contemporain,' an exhibition at the Institut du Monde Arabe in Paris (2014–2015).
The first show in France entirely dedicated to his work was held at Fondation Pierre Bergé–Yves Saint Laurent (Paris) in 2016, and at Musée Yves Saint Laurent Marrakech in 2018.
The Moroccan couturier creates outfits that resemble contemporary sculptures, accentuating long cuts, clean lines, and material effects.
While his collections are characterised by a sense of great sophistication and detail, he also chooses his fabrics and material with care, and plays with textures – going as far as creating his own materials from raffia, henna-print fabrics, or burlap, which he adds to chiffon or organza to sculpt his creations.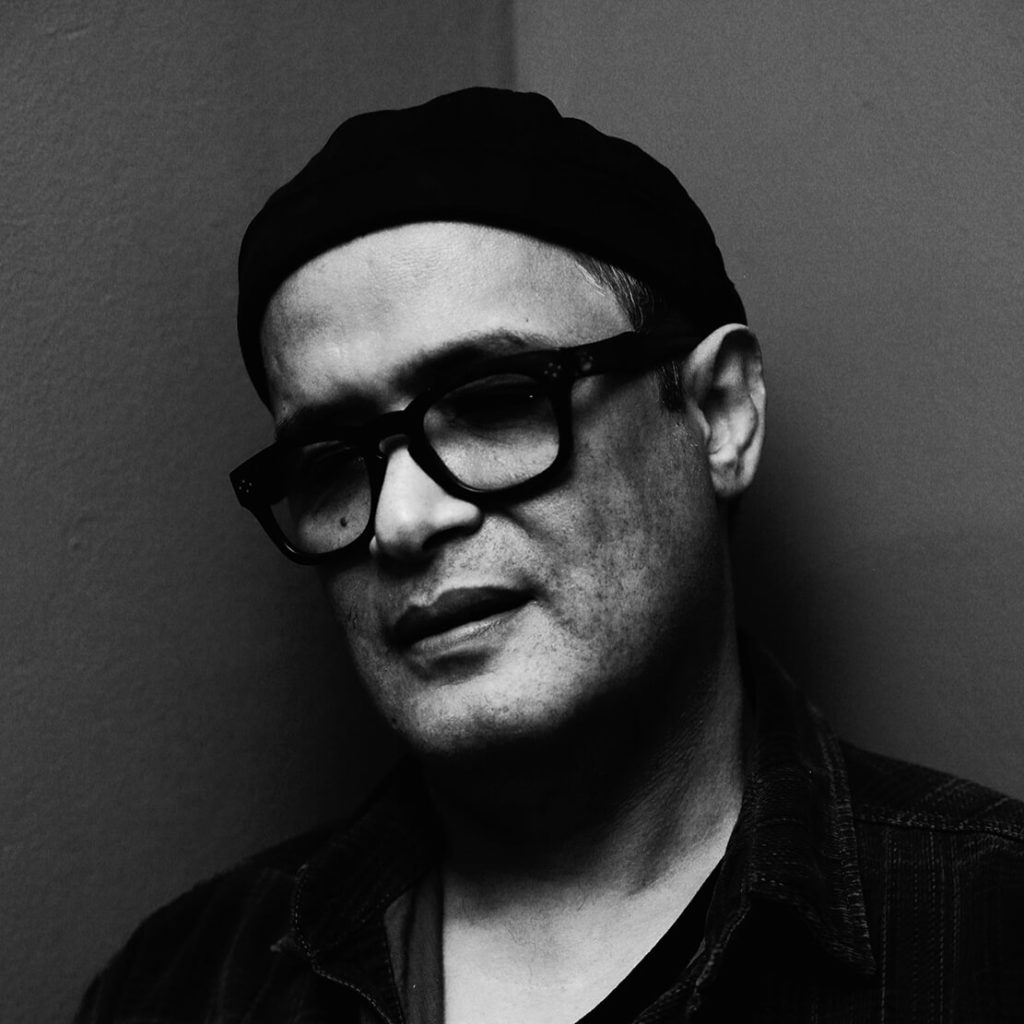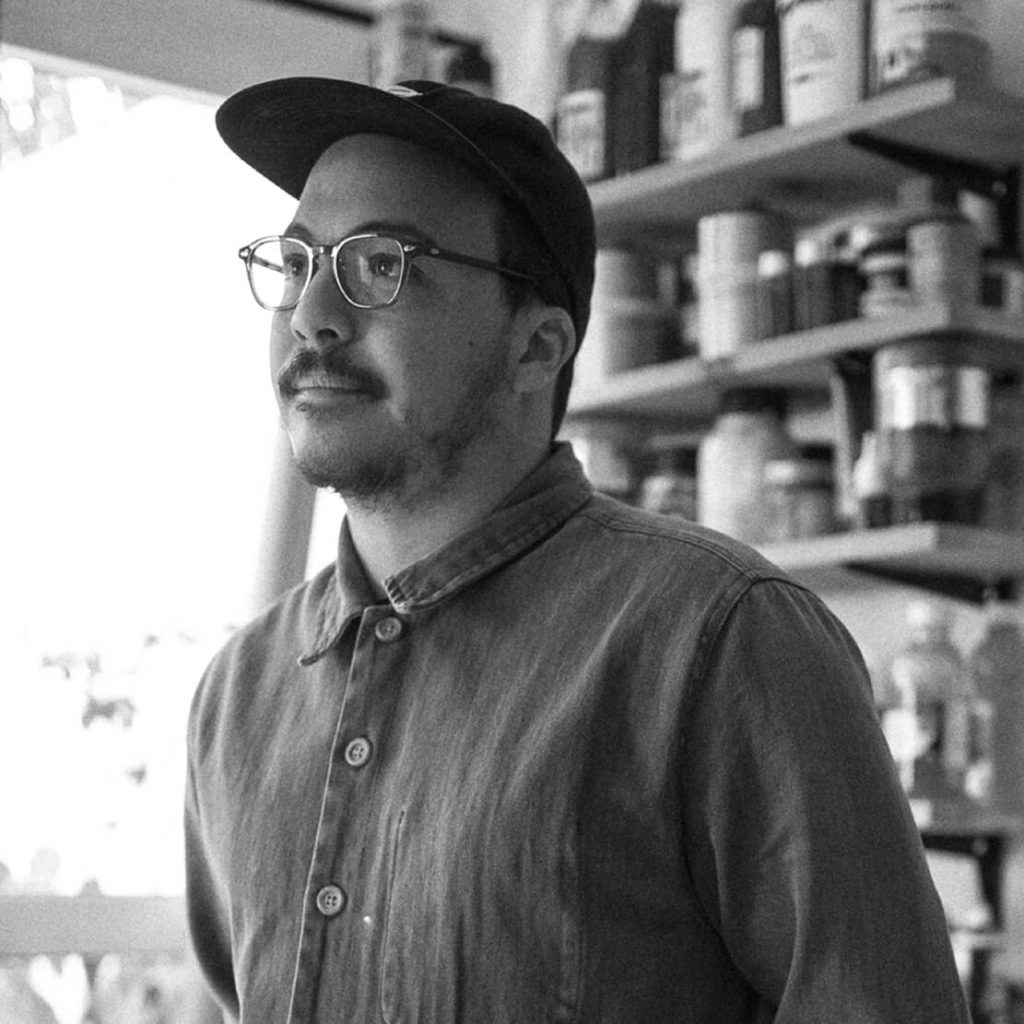 Nassim Azarzar, artist, develops a research around imagery, even popular imaginaries by exploring their different forms, occurrences and devices of representation in a Moroccan context. For several years, he has been developing an ongoing project called «Bonne route» dealing with decorative practices applied to trucks transporting goods between the port cities of Tangier, Casablanca and Agadir in particular and the Moroccan villages of the Atlas and the Rif.
Azarzar's aesthetic research evolves around decorative arts, painting, drawing, sculpture and experimental cinema.
His work has been exhibited at ZKM | Center for Art and Media Karlsruhe in Germany, at 18 Derb el Ferrane in Marrakech, at the Kulte Center for Contemporary Art & Editions in Rabat as well as at Atelier 21 in Casablanca and at Mahal Art Space in Tangier.
Before joining QANAT (a collective of artists and researchers exploring water in its political and poetic dimensions) in 2019, Azarzar co-founded: Atelier Superplus (@atelier_superplus), a design studio operating between Paris, Bristol and Tangier in 2014; Think Tanger (@thinktanger), a platform dedicated to the exploration of the city of Tangier and its extensions at the urban and visual levels in 2016; and Atelier Kissaria in 2017 focused on experimental printing practices.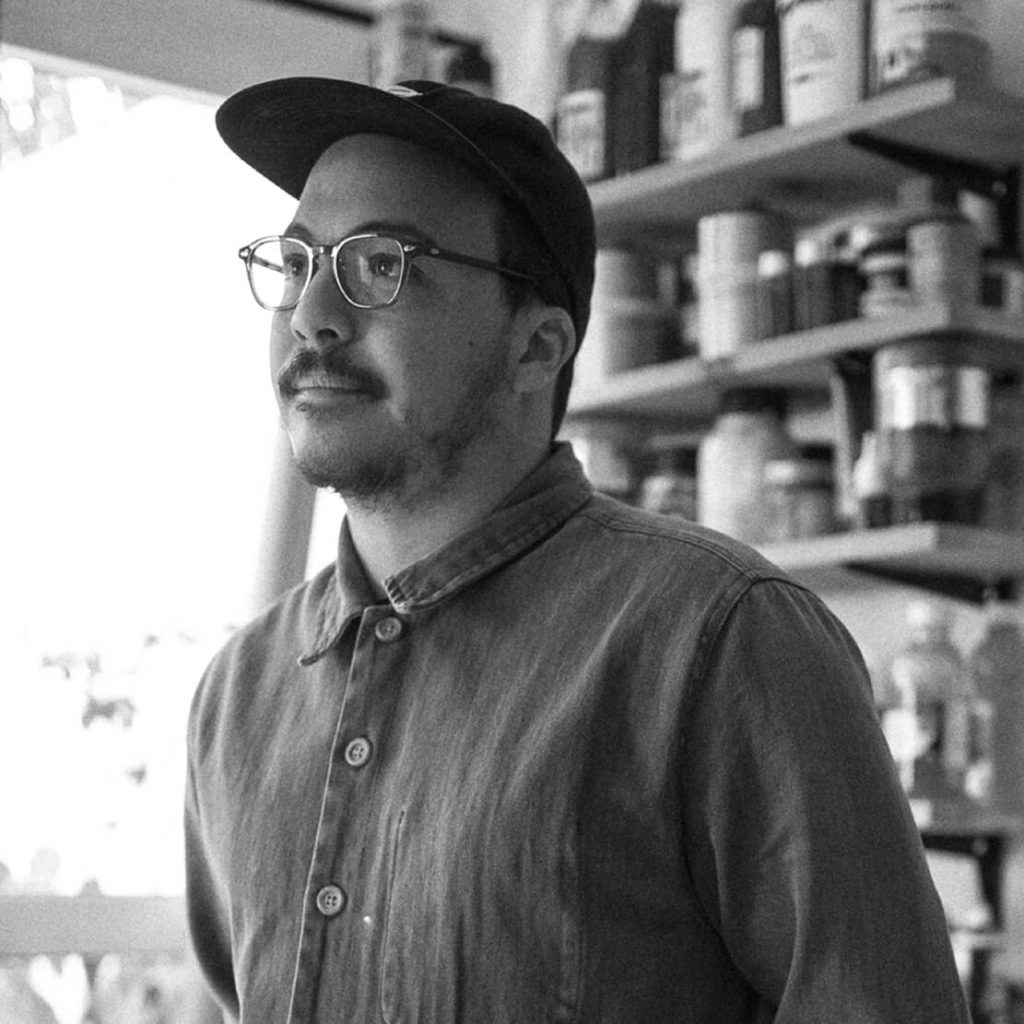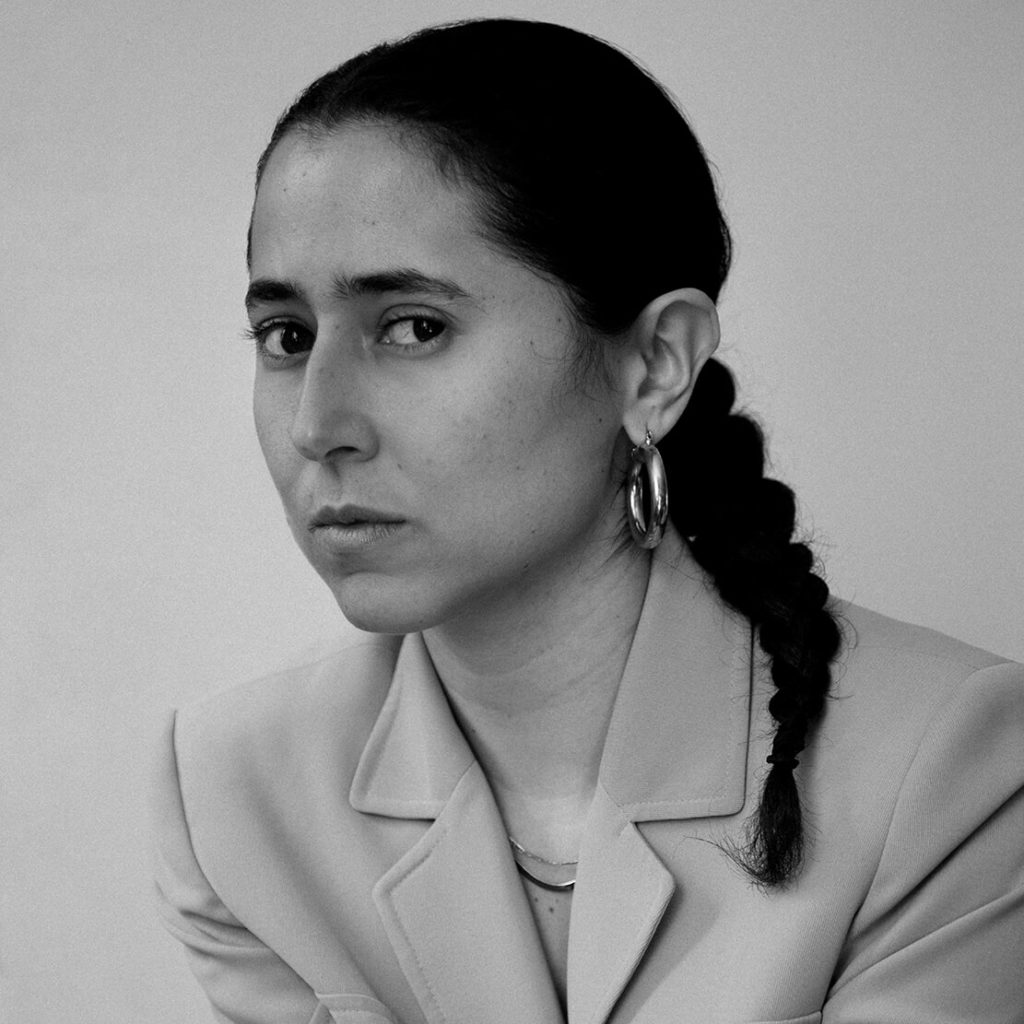 Meriem Bennani (b. 1988 in Rabat, Morocco) lives and works in Brooklyn, New York. Juxtaposing and mixing the language of reality TV, documentaries, phone footage, animation, and high production aesthetics, she explores the potential of storytelling while amplifying reality through a strategy of magical realism and humour.
She has been developing a shape-shifting practice of films, sculptures, and immersive installations, composed with a subtle agility to question our contemporary society and its fractured identities, gender issues, and ubiquitous dominance of digital technologies. Bennani's work has been shown at the Whitney Biennale, MoMA PS1, the Guggenheim Museum, Art Dubai, Fondation Louis Vuitton in Paris, Public Art Fund, CLEARING, and The Kitchen in New York.
Her animated series 2 Lizards, a collaboration with director Orian Barki, premiered on Instagram during the spring of 2020 and was described by The New York Times as 'hypnotic… deploying a blend of documentary structure and animation surrealism … both poignantly grounded in actual events and also soothingly fantastical' and its animated protagonists 'art stars' (Jon Caramanica, April 2020).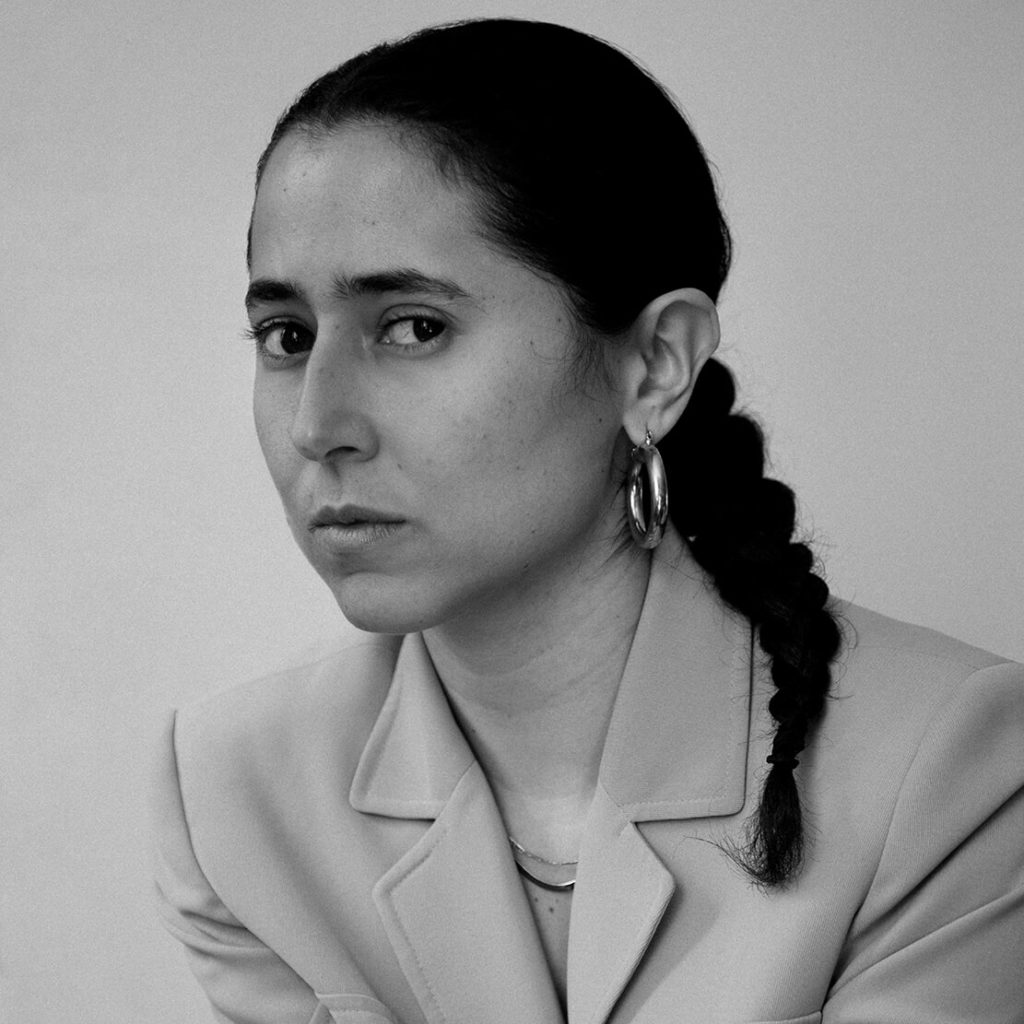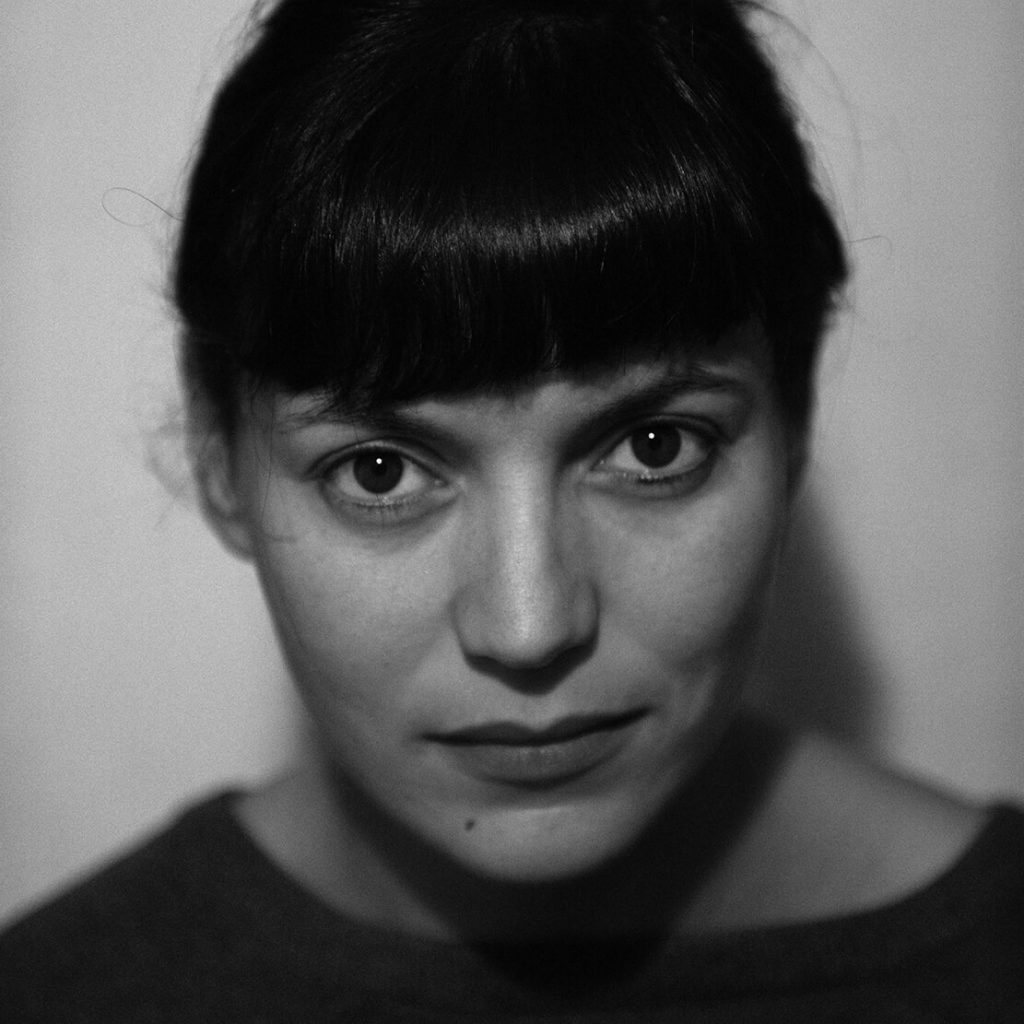 Yto Barrada was born in 1971 in Paris, France, but she grew up in Tangier, Morocco. She studied history and political science at the Sorbonne in Paris and photography in New York.
The Franco-Moroccan artist works on a wide range of media, including photography, sculpture, installations, textile, and video. Her extensive series and project-based practice is rooted
in the culture, landscape, economy, and politics of her hometown of Tangiers, Morocco. She is the founder of Cinémathèque de Tanger, a cultural centre that has become a landmark institution, bringing the Moroccan community together to celebrate national and international cinema.
Barrada's work has won numerous awards, including the 2019 Roy R. Neuberger Prize, the IFFR 2016 Tiger Award for Short Film and the 2015 Abraaj Group Art Prize, as well as being named the 2011 Deutsche Bank's Artist of the Year and nominated for the 2016 Prix Marcel Duchamp, in Paris. Barrada's work has been shown in and held in the collections of major museums from around the world, including The Metropolitan Museum of Art (New York), Tate Modern (London), MoMA (New York), Deutsche Guggenheim (Berlin), The Renaissance Society (Chicago), Wiels Centre for Contemporary Art (Brussels), Centre Pompidou (Paris), and Museu de Arte de São Paulo. She had been featured at the 2007 and 2011 editions of the Venice Biennale. She has had solo exhibitions at the Barbican Centre (London), The Power Plant (Toronto), the Secession (Vienna), the M (Leuven), the Serralves Museum of Contemporary Art (Porto) and the Carré d'Art (Nimes).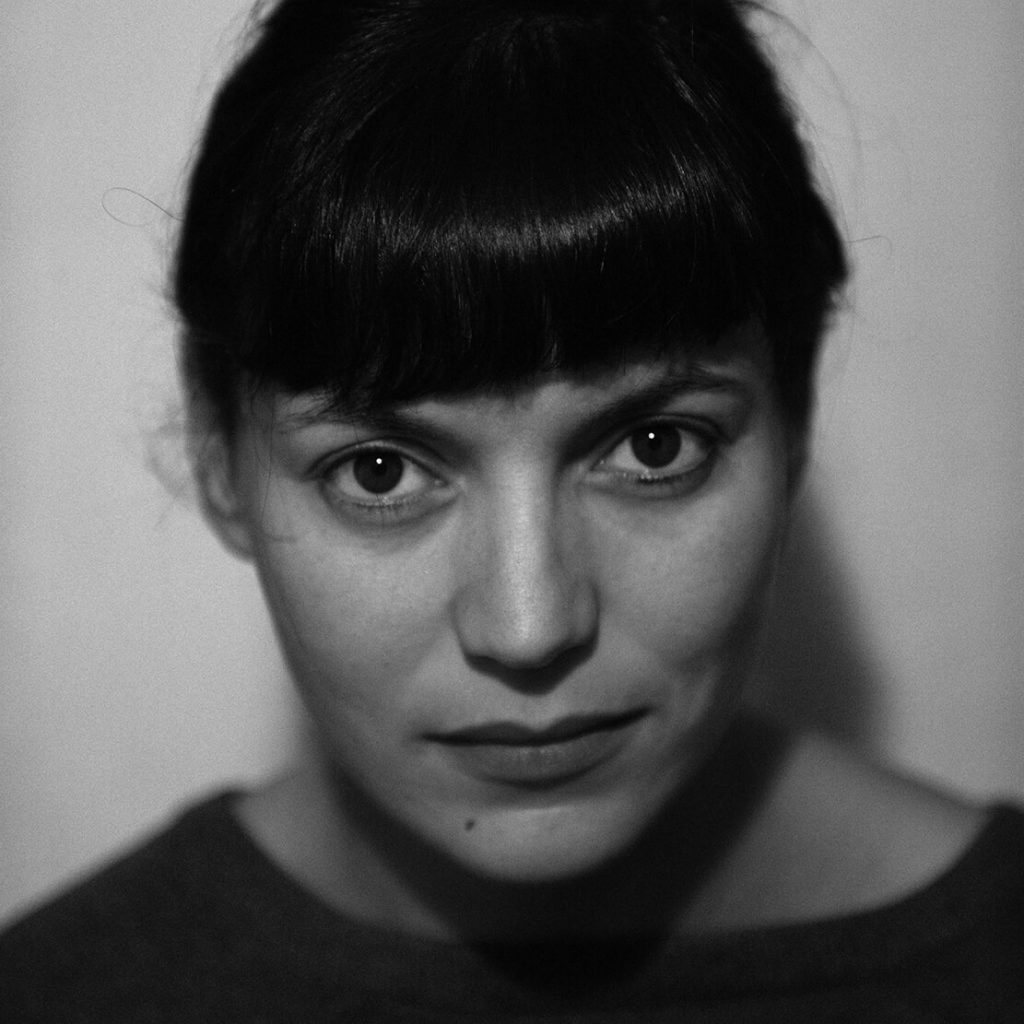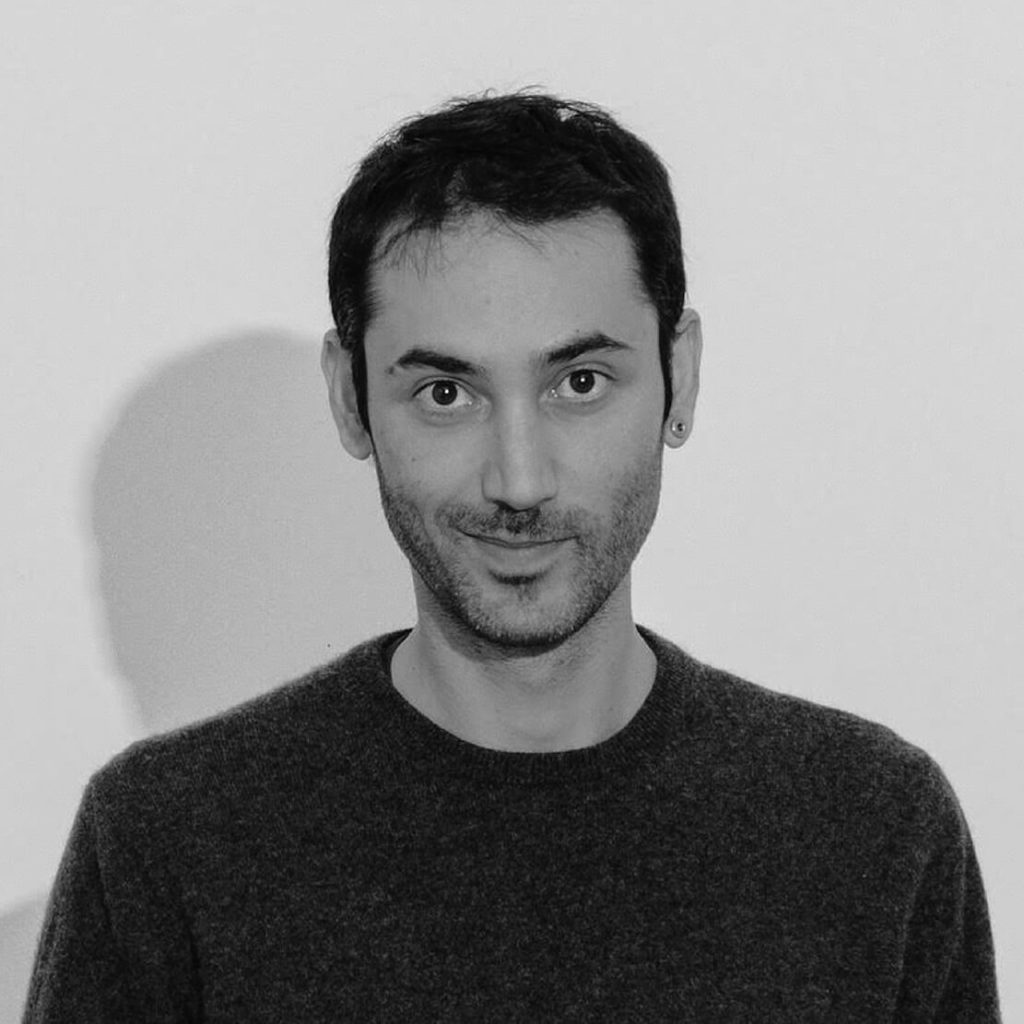 Hicham Berrada's work combines intuition and knowledge, science and poetry. In his work, he explores the scientific protocols that closely imitate various natural processes and/or weather conditions. 'I try to master the phenomena that I harness like a painter masters his pigments and brushes. My brushes and pigments are heat, cold, magnetism, light.'
Born in 1986 in Casablanca, Morocco, Hicham Berrada lives and works in Paris and Roubaix, France. His work has been presented in numerous solo and group exhibitions at the Louvre-Lens; the Hayward Gallery, in London; the Bernard A. Zuckerman Museum of Art, in Kennesaw (United States); the Punta della Dogana (Pinault Collection), in Venice; the Musée Zadkine, in Paris; the Martin-Gropius-Bau, in Berlin; the Centre Pompidou, Paris; the Palais de Tokyo, Paris; the Maubuisson Abbey, near Paris; the gardens of the Palace of Versailles; the MAC/VAL, in Vitry-sur-Seine; the MAC Lyon; Le Fresnoy–Studio national des arts contemporains, in Tourcoing; the ZKM, in Karlsruhe; the Frankfurter Kunstverein, in Frankfurt-am-Main; the MoMA PS1, in New York; the ICAS–Institute of Contemporary Arts, in Singapore; the Moderna Museet, in Stockholm; and the Banco de la República, in Bogota.
He has also participated in multiple international art exhibitions: the Yokohama Triennale, the
Taipei Biennale, the Riga Biennale, the Lyon Biennale; the BIM– Biennale de l'Image en Mouvement, in Geneva; and the Yinchuan Biennale, China. Berrada has presented several performances at the Villa Medici and the Maxxi, in Rome; Les Abattoirs, in Toulouse; the MAC/VAL; and during the Nuit Blanche festivals in Paris, Brussels, and Melbourne. He was in residence at the Villa Medici and at the Pinault Collection, in Lens. Hicham Berrada was nominated for the 2020 Prix Marcel Duchamp.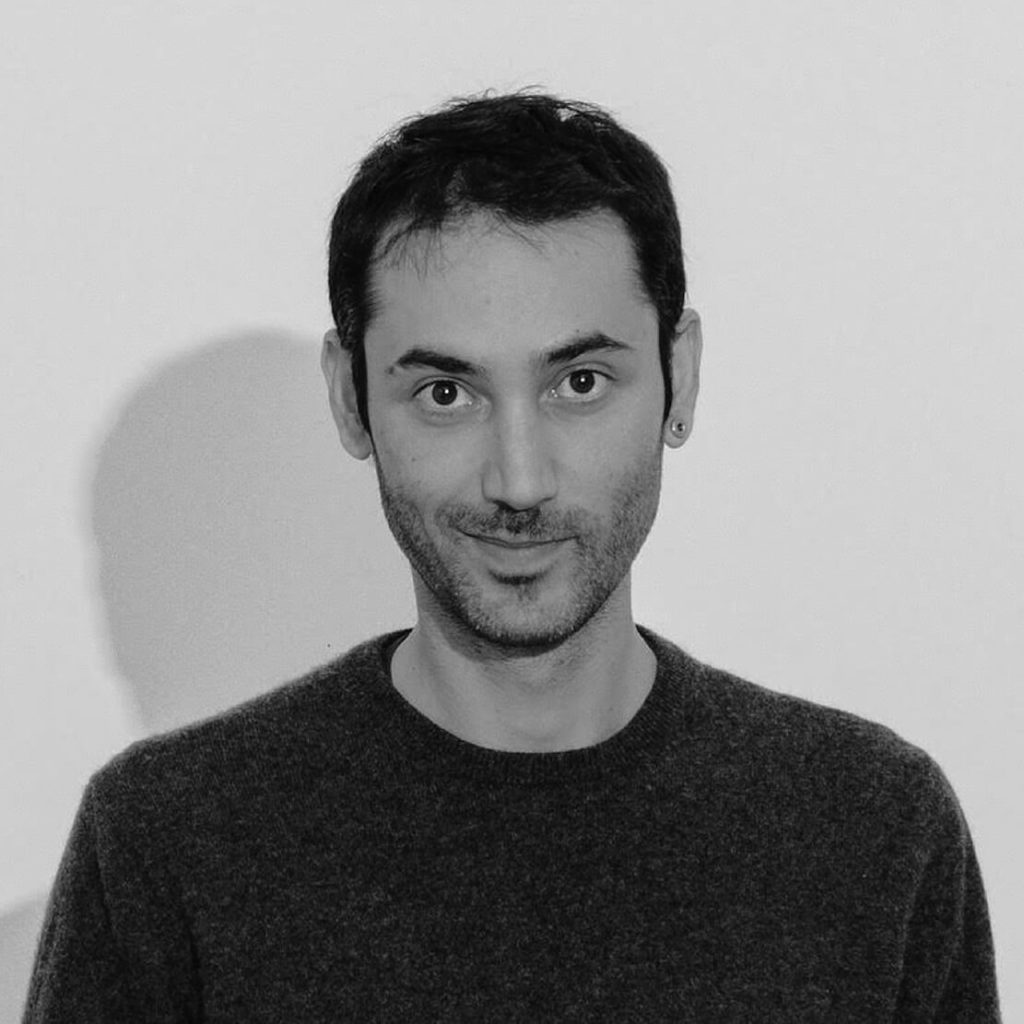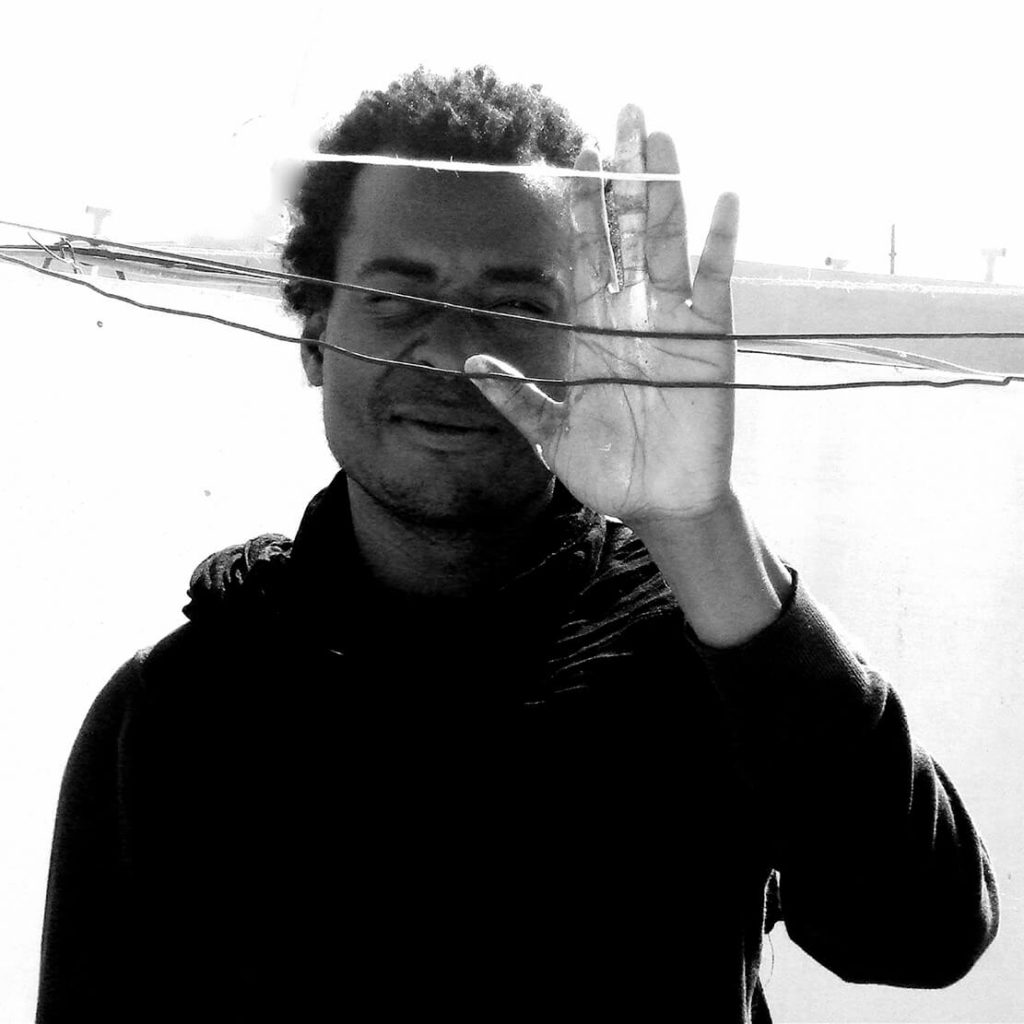 Born in 1975, in Akka, Morocco, M'Barek Bouhchichi lives and works in Tahnaout, near Marrakesh where he teaches art. Through painting, sculpture, drawing and even video, Bouhchichi is developing a work around a tentative language grounded on the exploration of the limits between our inner discourse and its extensions towards the outer world, the present and others. He places his work at the crossroads of the aesthetic and the social, exploring fields of associations as possibilities for rewriting oneself.
Showing his work in various galleries both in Morocco and abroad, his work extends beyond a single culture. The artist himself, driven by a universal vision, cannot place his work within the boundaries of one culture that would be exclusive of all others to which he claims to owe recognition and gratitude.His exhibitions' openings never go unnoticed. From Marrakesh to Ponteverda, from Paris to São Paulo,the artist places his work under the plural and multifaceted look of art admirers; in return, his work earns consistency and provokes a constant urge to question the artistic practice of painting by the artist, which was up to that point his own.
He has had a solo exhibition, 'Les mains noires' (2016), at the Kulte, in Rabat. His work has also been shown in a number of group exhibitions: 'Documents bilingues' (2017), at MUCEM, in Marseille; 'Le Maroc contemporain' (2014), at the Institut du Monde Arabe, in Paris; and 'Between walls' (2017), at Le 18, in Marrakesh.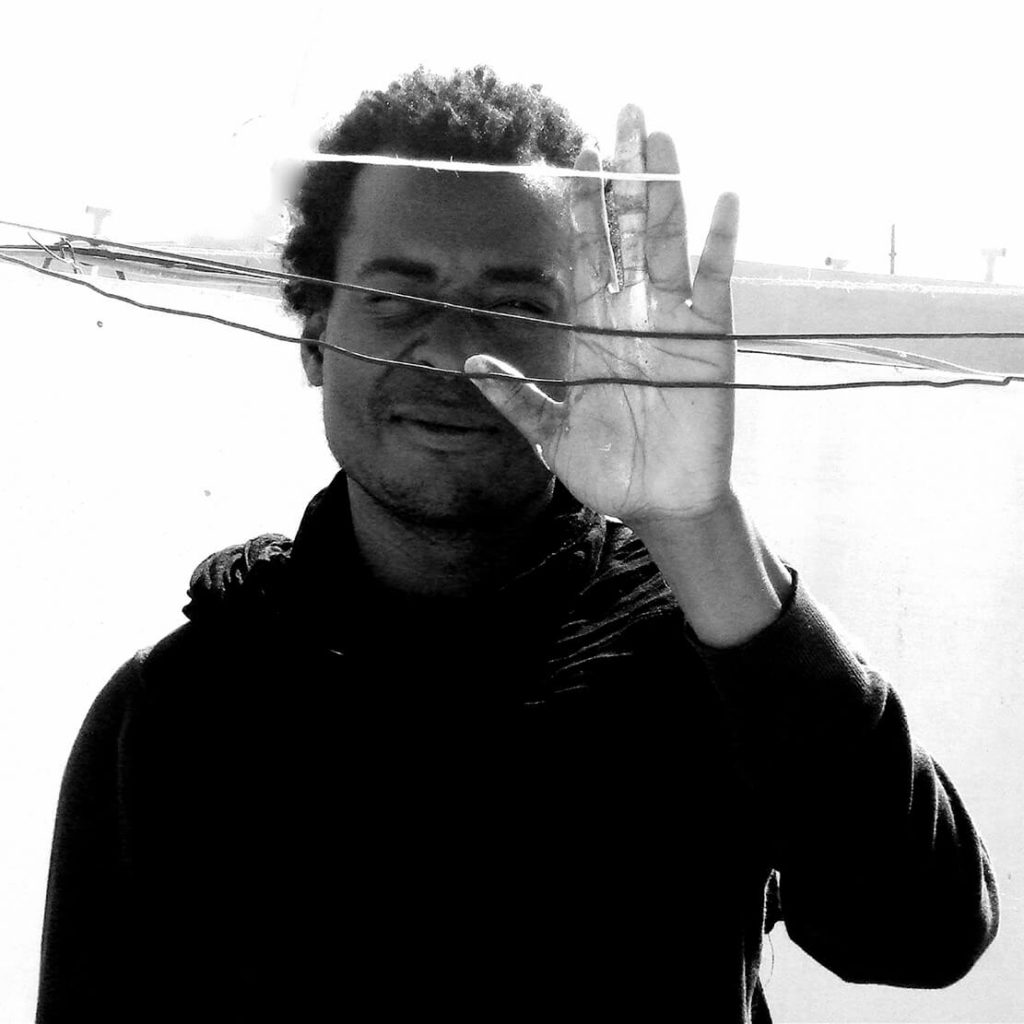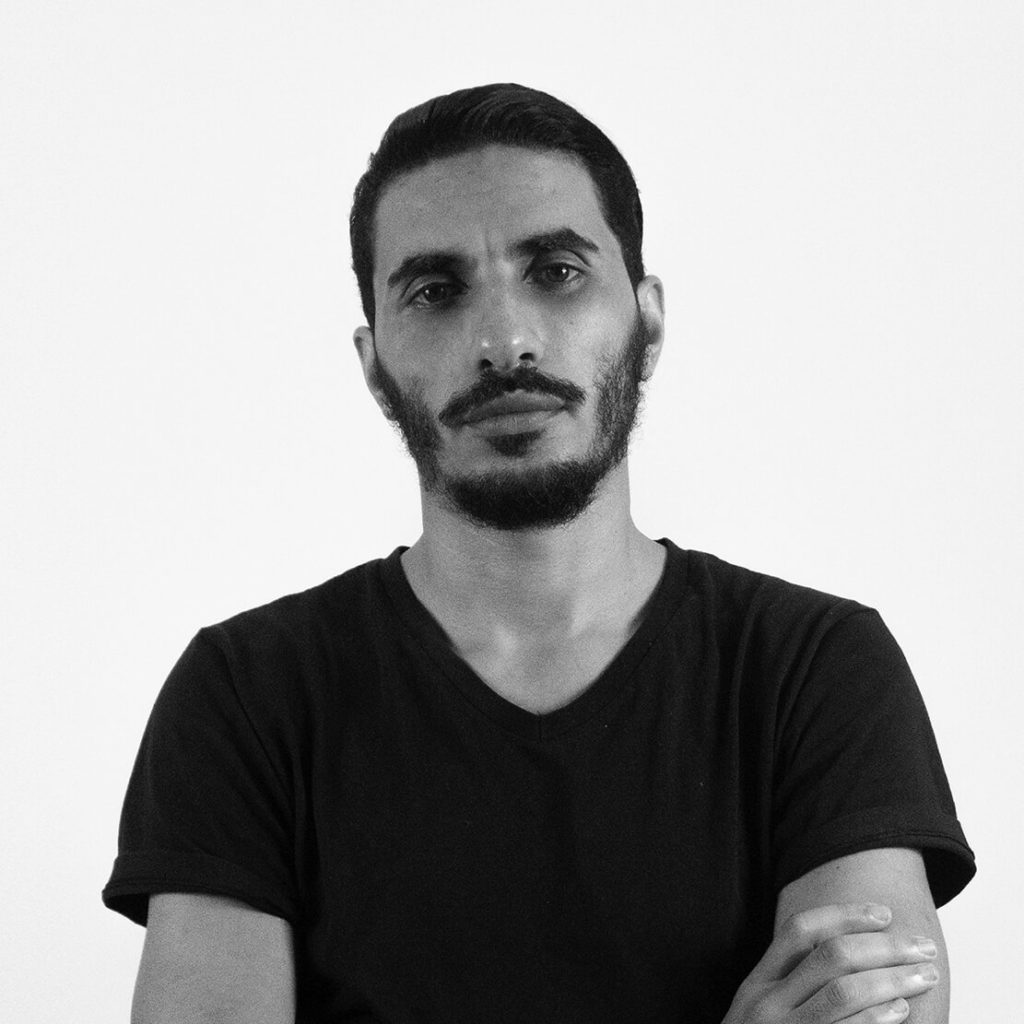 Born in Morocco in 1986, Soufiane Idrissi lives and works in Rabat.
In the era of NFTs and digital artwork, Soufiane Idrissi stands out as one of the leaders of the post-Internet art movement in Morocco. He is a founding member of Radar Collective, a platform which combined algorithmic function with reinterpretations of downloaded images.
Idrissi structures his work in terms of colour and form, experimenting with new approaches to painting in the digital era. Fluent in the languages of HTML and CSS, he explains that 'from this point forward, painting is not the same action. When colours originate from code, the possibilities are infinite, manifesting a fundamental break in pictorial art forms of the past.' The artist shuns any pretension for renewal in terms of method or aesthetic, focusing instead on the interaction between colours and spatial configurations, constructing artworks that are truly original.
His second solo exhibition at Galerie Venise Cadre, in Casablanca, featured works created by algorithm and machine scraping. This 2017 series was the first AI-based work produced in Morocco.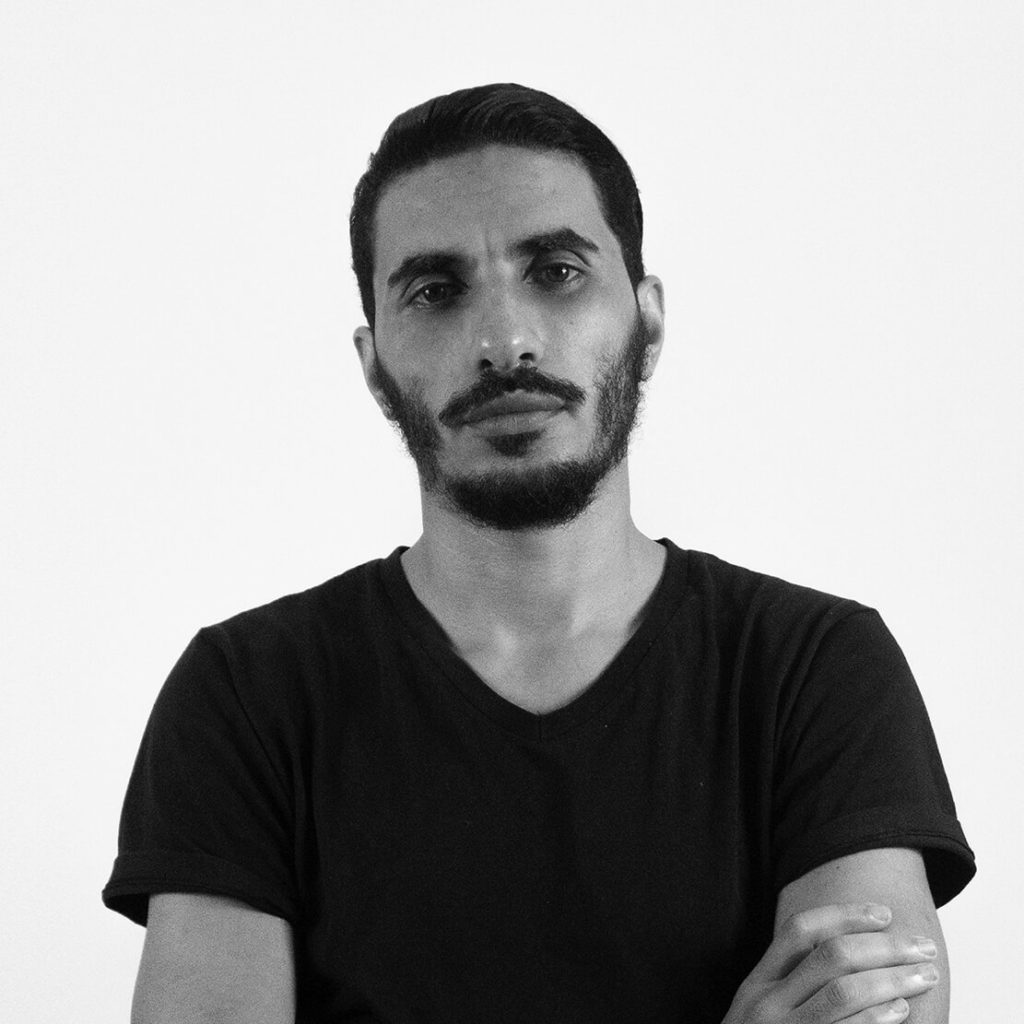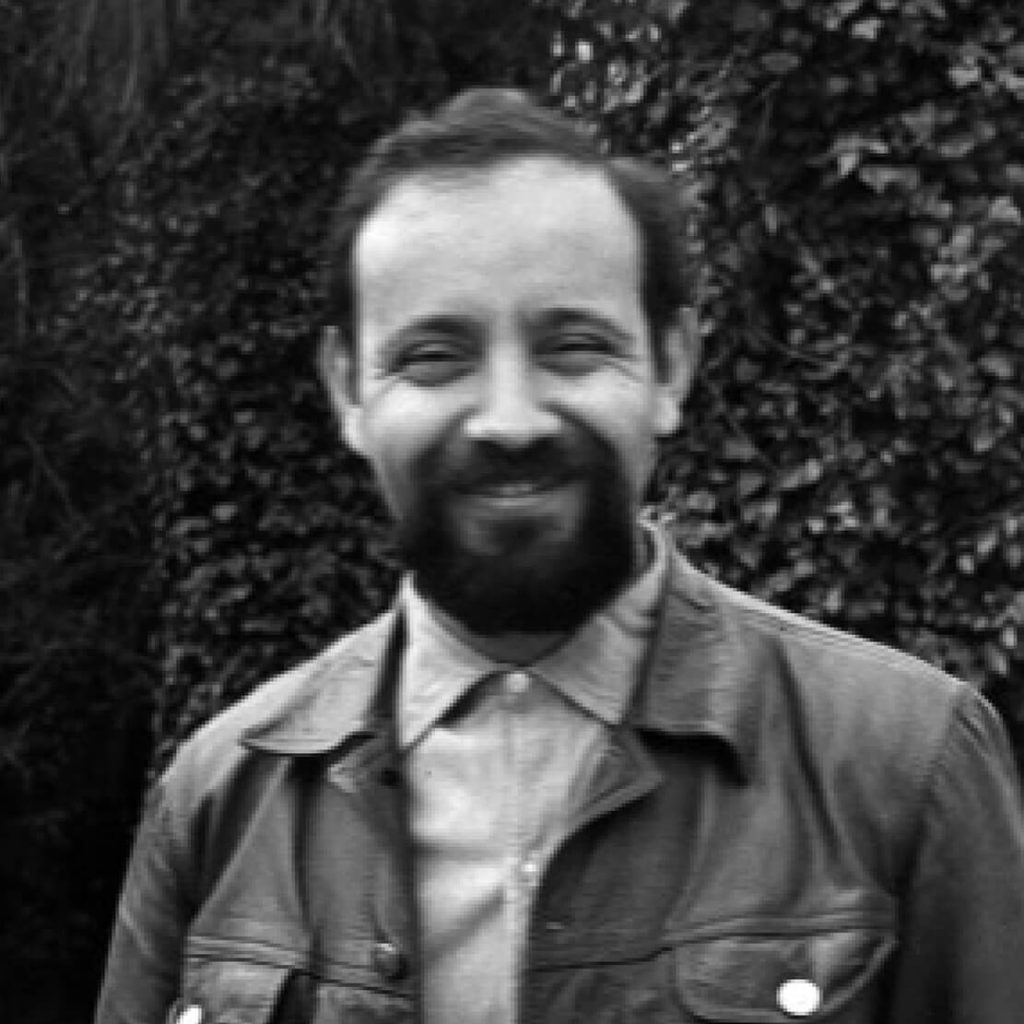 Mohamed Melehi (1936, Asilah, Morocco–2020, Paris, France) was a painter, designer, teacher, muralist, and cultural activist. Melehi's work resulted from a dialogue between Moroccan traditional and popular craft, while also connecting to the hard-edge painters of the 1960s. His multiple and overflowing variations on the motif of the wave suggested new possibilities for a transnational modernism. Melehi played a key role in the local development of art pedagogy and experimental practices in Morocco, and his work in graphic design and mural painting contributed heavily to the shaping of the aesthetics of important artistic networks and political causes throughout the Maghreb and the Arab world.
His work featured in numerous solo exhibitions, including at the Institut du Monde Arabe, in Paris (1995) and The Bronx Museum of the Arts, in New York (1984). He also participated in group shows in Casablanca, Baghdad, Algiers, London, Paris, Rome, Zurich, and New York, among others. His work is held in international museum collections, including Centre Georges Pompidou, Paris; Tate Modern, London; Institut du Monde Arabe, Paris; MoMA, New York; and Mathaf–Arab Museum of Modern Art, in Doha.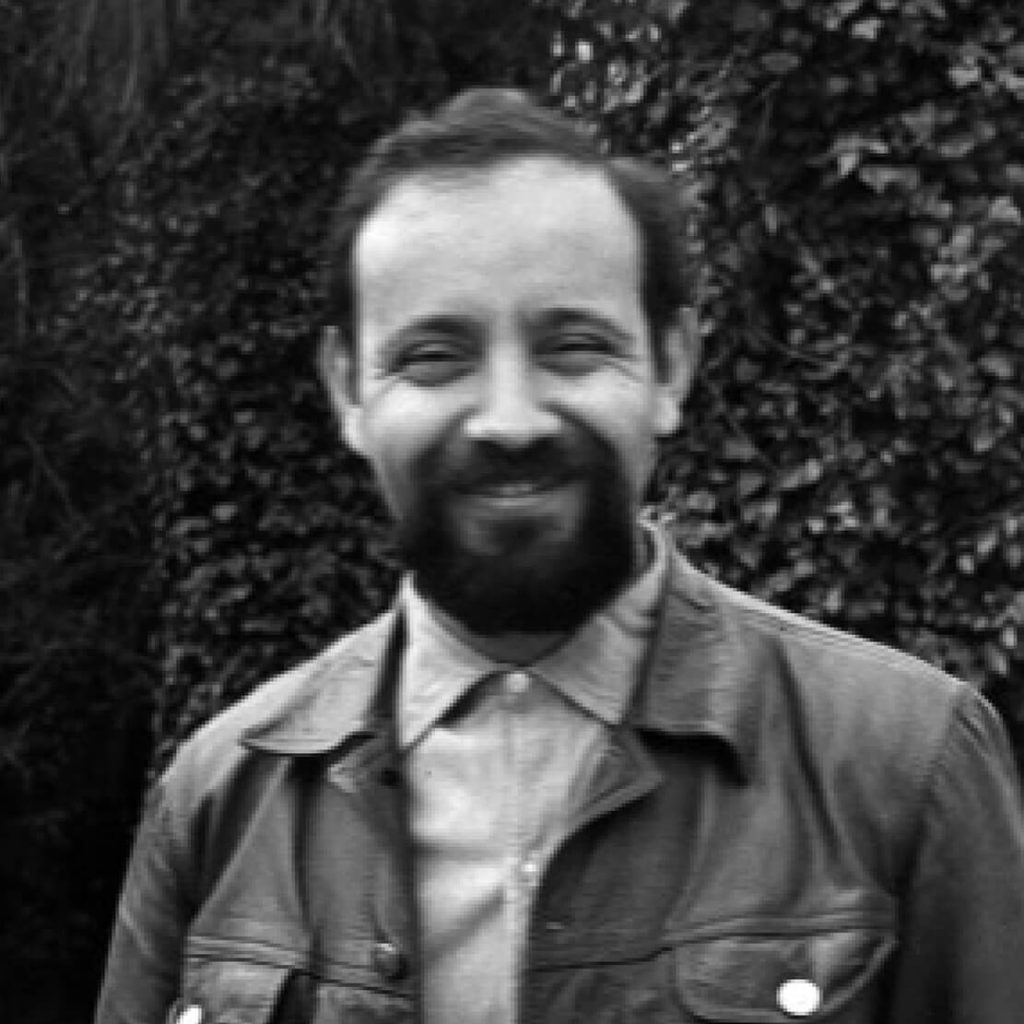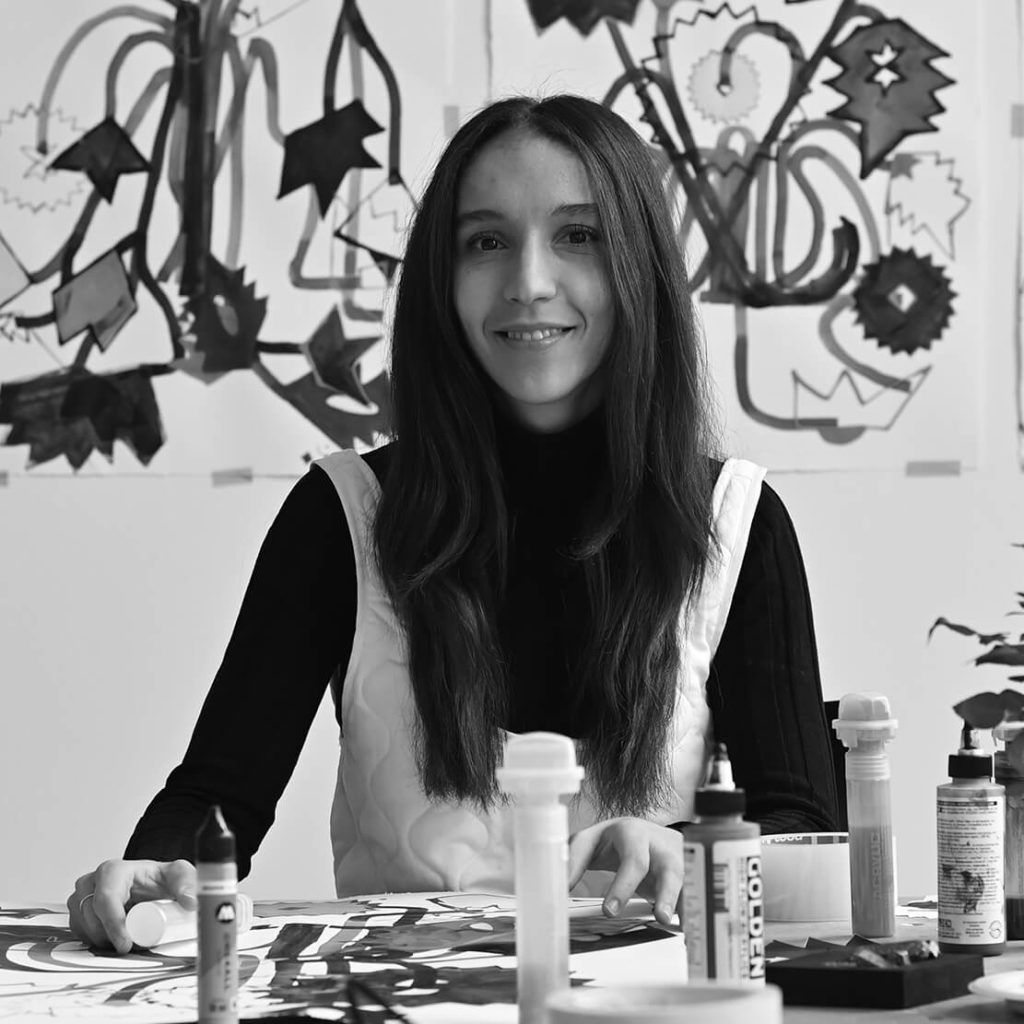 Born in France in 1986, Sara Ouhaddou lives and works between France and Morocco. Coming from a traditional Moroccan family living in France, Sara Ouhaddou's dual culture informs her artistic practice as a continuous dialogue. She began her career as a designer, but has moved towards a more artistic and social practice, addressing the diverse challenges facing the artisan craftsmen community in Morocco. Her work questions the role of art as a tool for economic, social, and cultural development with a focus on the Arab world.
By sharing with us her questioning of the transformations of her heritage, Sara Ouhaddou puts traditional Moroccan arts and the codes of contemporary art in tension as a way to put forgotten cultural realities into perspective.
Sara Ouhaddou works with craftsmen in several regions of Morocco and mounts collaborative projects in which gestures and techniques are challenged, questioned, and delved into, inviting us to reconsider the codes of our own practices and the narratives they carry. Her projects constitute genuine meeting points where each of the craftsmen and Ouhaddou come together.
Ouhaddou has been represented since 2017 by the Polaris Gallery in Paris. She has exhibited her work internationally, including as part of 'Global(e) resistance,' a group exhibition at the Centre Pompidou, in Paris (2020); at the Manifesta Biennial in Marseille (2020); 'Our World is Burning,' at the Palais de Tokyo, Paris (2020); at the Islamic Arts Festival in Sharjah (2017–2018); 'Crafts Becomes Modern,' at the Bauhaus Dessau Foundation, in Germany (2017); and at the Arts in Marrakech International Biennale, in Morocco (2016).
Ouhaddou is the recipient of the 2014 Arab Fund for Arts and Culture (AFAC). She has participated in artist residencies at L'appartement 22, in Rabat, Morocco (2017); in Tokyo, conducting research and meeting with Japanese masters in ceramics and embroidery as part of the Aomori side of the 'AA Atlas/Aomori' project (2018); at La Friche de la Belle de Mai, in Marseille (2017); in New York, as part of the 'Little Syria' project (2020); at Art Explora–Cité internationale des arts, in Paris (2021); and at IASPIS, in Stockholm, Sweden (2022).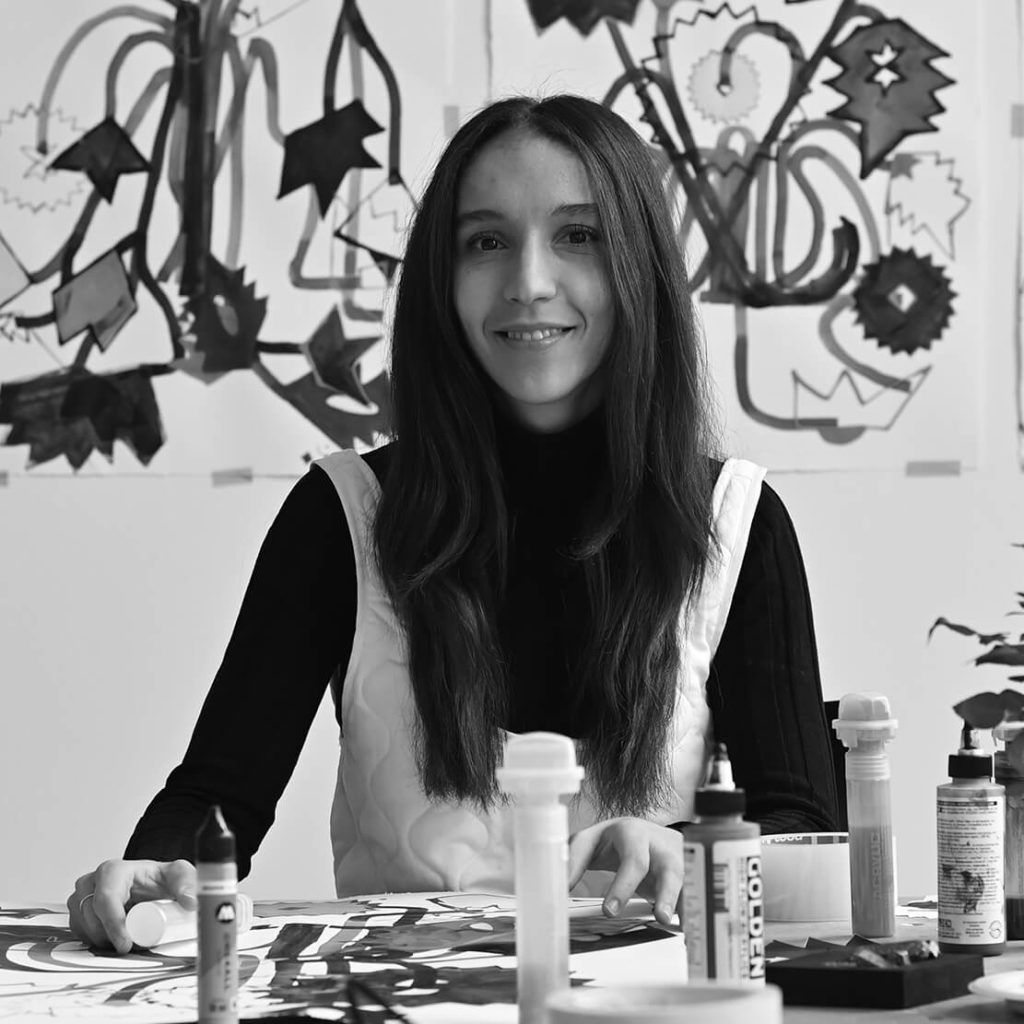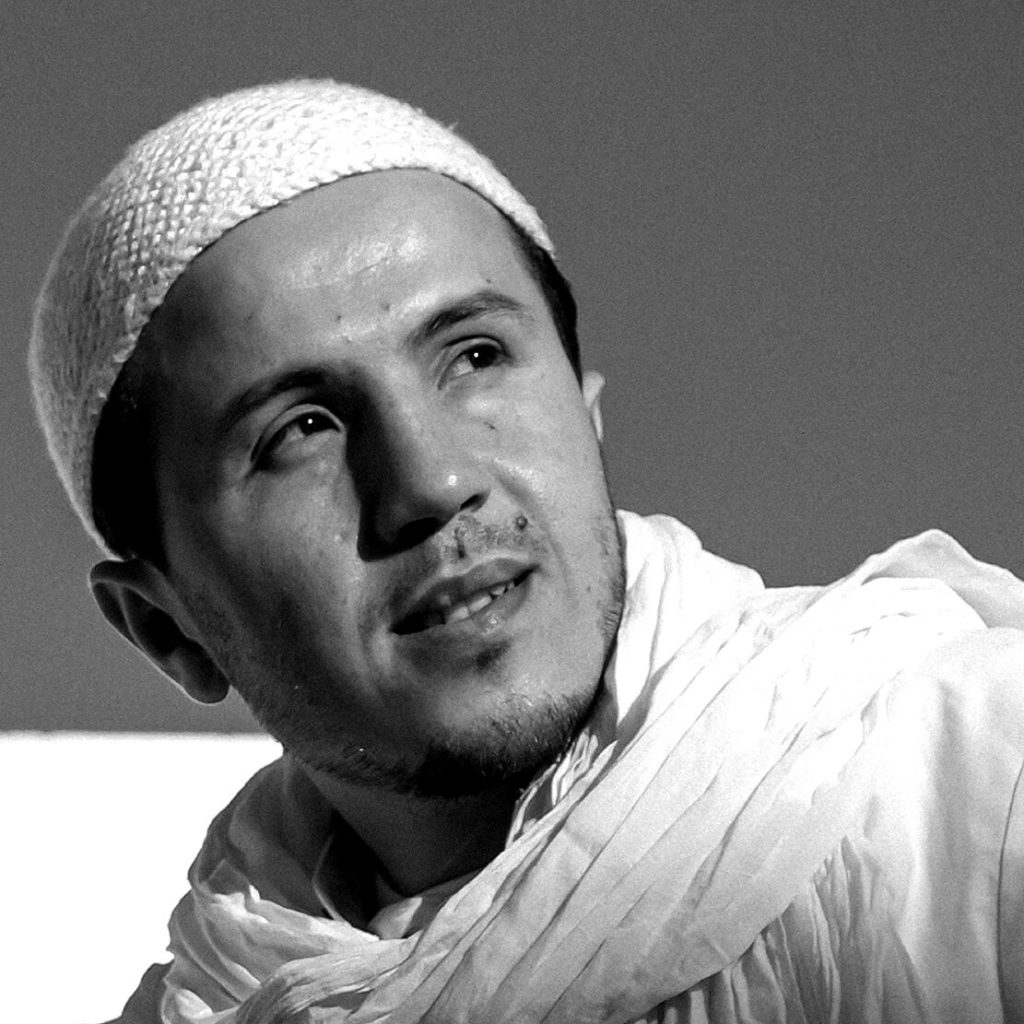 Born in 1975, in Tétouan, Morocco. He lives and works in Tétouan. Younès Rahmoun's artistic practice is both polymorphous and minimalistic. His works are inseparable from his religious and spiritual beliefs. Installations, site-specific artworks, drawings, videos, animations, photographs, and performances allow him to make the invisible visible and to encourage moments of meditation. Each material, number, orientation, and colour have a deep meaning, often related to Islam and to Sufism in particular.
His interests lie in vital essences, such as the heart, the atom, the seed, the flower, and light. At the Centre International d'Art Verrier (CIAV) in Meisenthal, France, Rahmoun created 'Zahra Zoujaj,' a monumental installation made of 77 hand-blown glass lamps shaped as flowers. Black plastic bags, spirals, shroud fabrics, minerals, nature, the ghorfa (Arabic for small vaulted room), they all appear as leitmotiv. Younès Rahmoun is one of the most important Moroccan artists of his generation. In recent years, he has been leading a workshop program at the National Institute of Fine Arts (INBA) in Tétouan.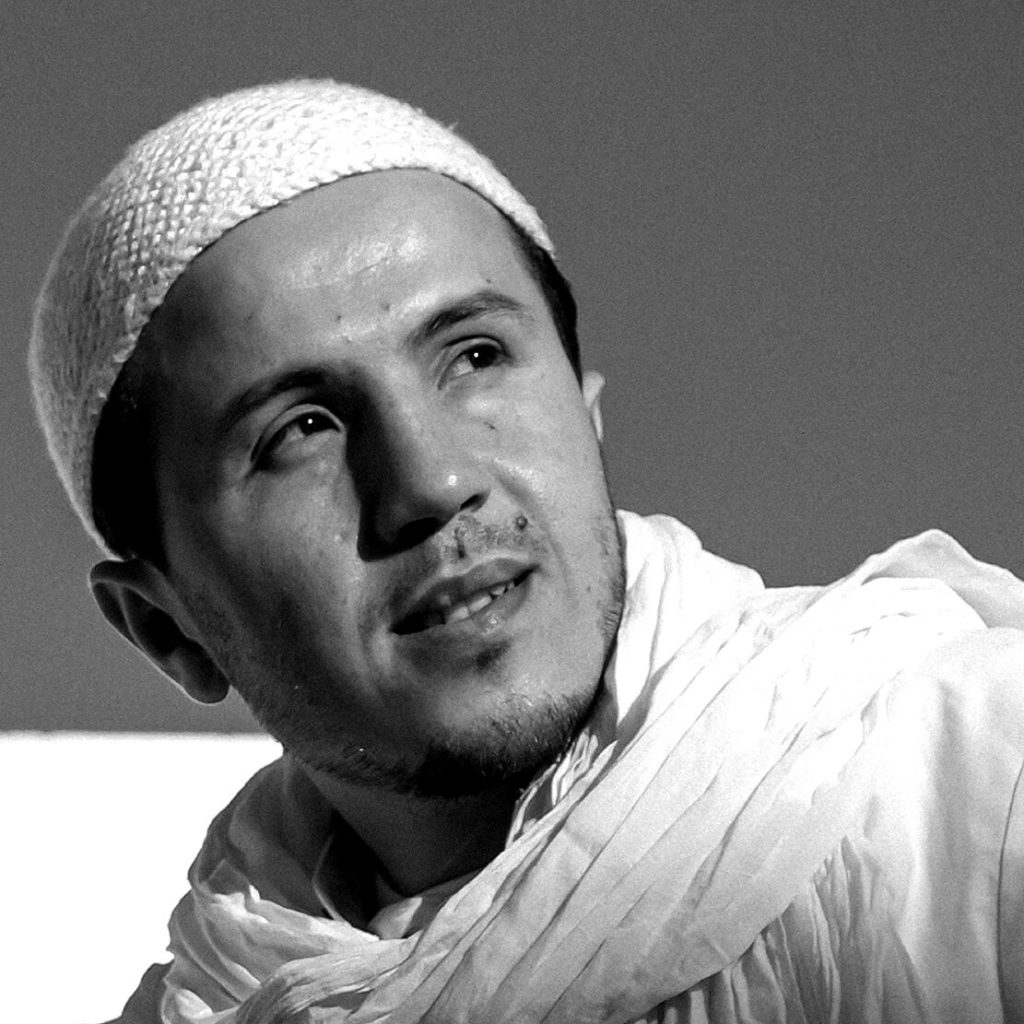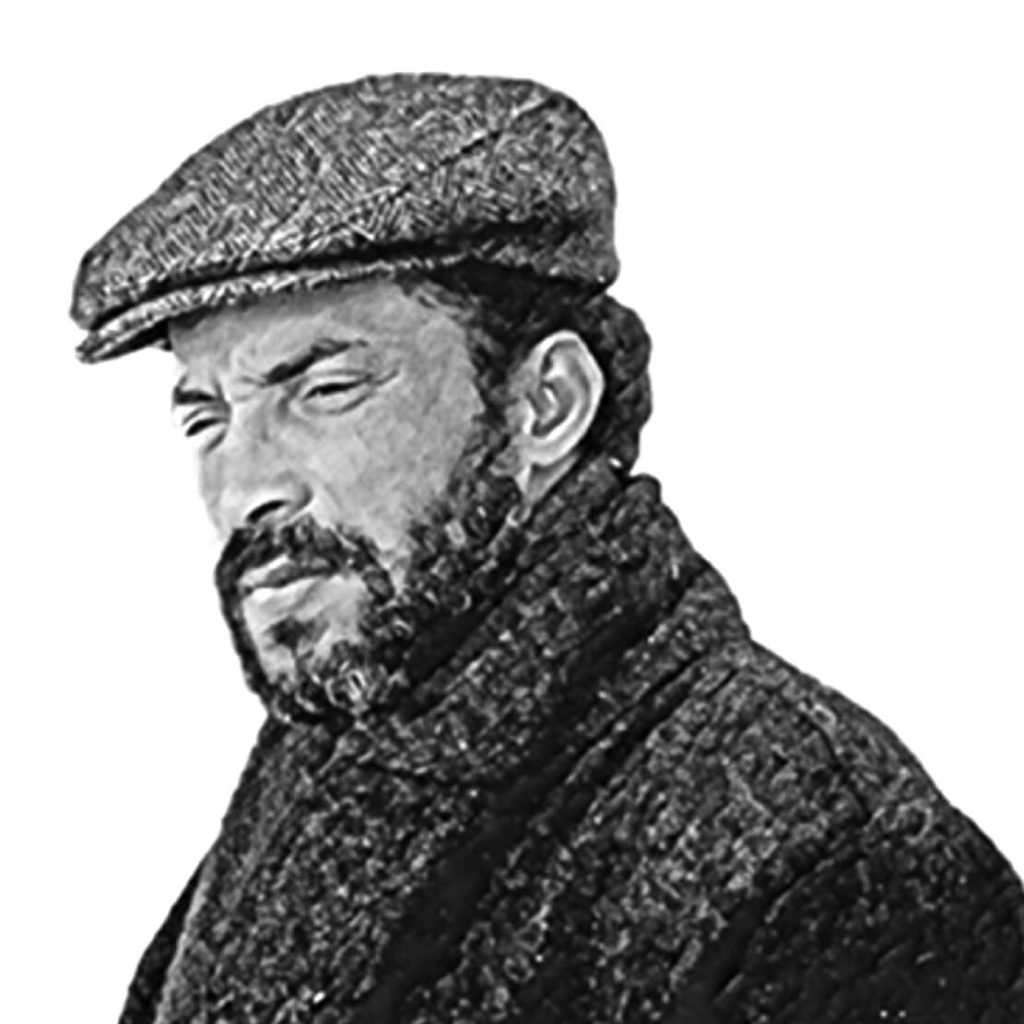 Abbès Saladi (1950–1992) is one of the great names of contemporary Moroccan painting. His work appears frequently in art exhibitions and auctions. Saladi illustrated a number of books and regularly exhibited his work in Morocco and abroad A singular artist, he now has a place in the most important collections in Morocco, France, and the United States.
Abbès Saladi's hand is easily recognizable by the fineness of the lines, ornamentation, and subtle transparent tones. His subjects are complex because they feature a convoluted assemblage of religious symbols, popular Arab-Muslim forms, philosophical allegories and images from his imagination. Abbès Saladi's biography offers us some keys to decipher the world of his chimeric creatures. However, documentation that would allow us to reconstruct and date the events of his life is scarce. 'His works are a universe of silence and fatality. An atmosphere of captivity runs through Saladi's paintings, because they are born of solitude and illness,' wrote Abderrazzak Benchaâbane in his text 'Abbès Saladi: the song of the captive bird,' published on the occasion of Saladi's exhibition at the Institut Français de Marrakech ('Abbès Saladi: a magical world,' MARSAM, 2006).
His work was first shown in 1978. It continued to be in high demand by various Moroccan and French museums and galleries until his death. Several exhibitions in his honour have been organised in recent years in Africa.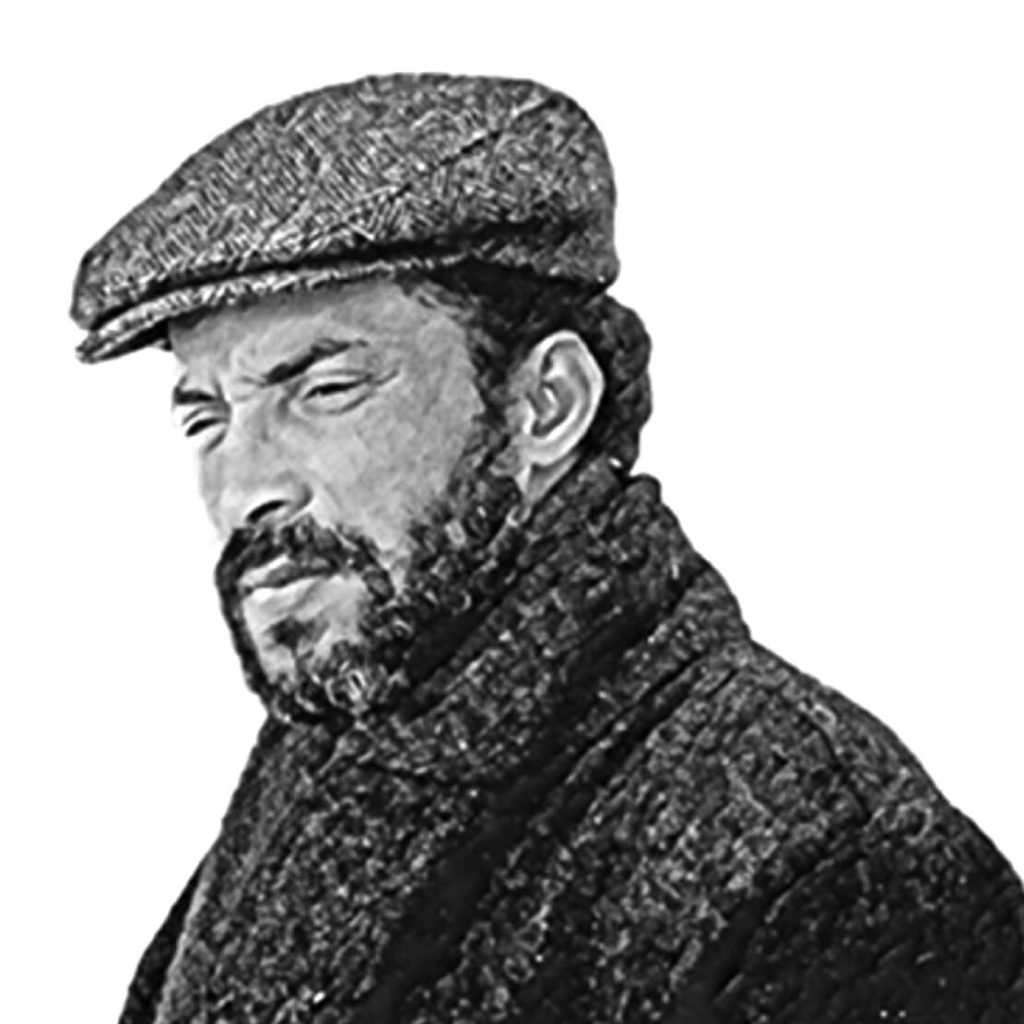 Concerts
'Seek the kingdom of love, for that kingdom will liberate you from the angel of death.'
– Persian mystic poet Rumi, Mystic Odes
This unique programme will showcase a Morocco rich in colour – this time, of the musical variety – in a veritable exhibition and celebration of Moroccan heritage.
A heritage that has been able to preserve a rare cultural diversity by understanding the wealth of its position at the junction between African, Amazigh, Jewish, and Arab civilisations. The richness of Moroccan culture has always been close to the Portuguese public. The Palace of the Dukes of Cadaval has long showcased many aspects of Moroccan culture and it is said that fado, inspired by sea shanties, contains a nugget of Arab influence.
Love, in all its poetic splendour, from the profane to the sacred, from the effervescence of the body and rhythms to mystical passion.
– Alain Web
Words of love and ecstasy, sacred and profane
The Andalusian art encountering fado
The Sama of Tanger conducted by Saïd Belcadi
With Zainab Afailal and Ana Pinhal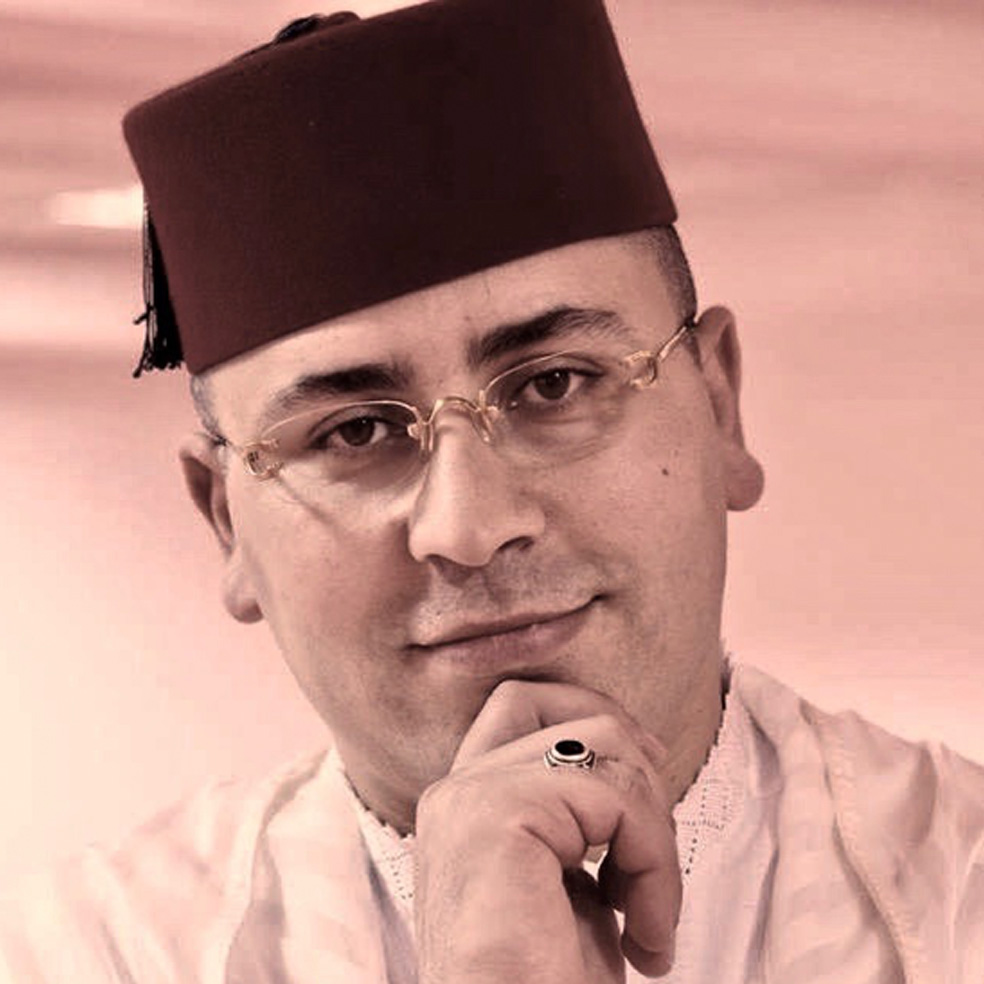 Saïd Belcadi is a Moroccan classical singer and musician. He has performed with Mohammed El-Arabi Serghini, with Eduardo Paniagua, and with Omar Metioui, both as singer and player of the oud. He is a featured soloist in festivals of classical Moroccan music.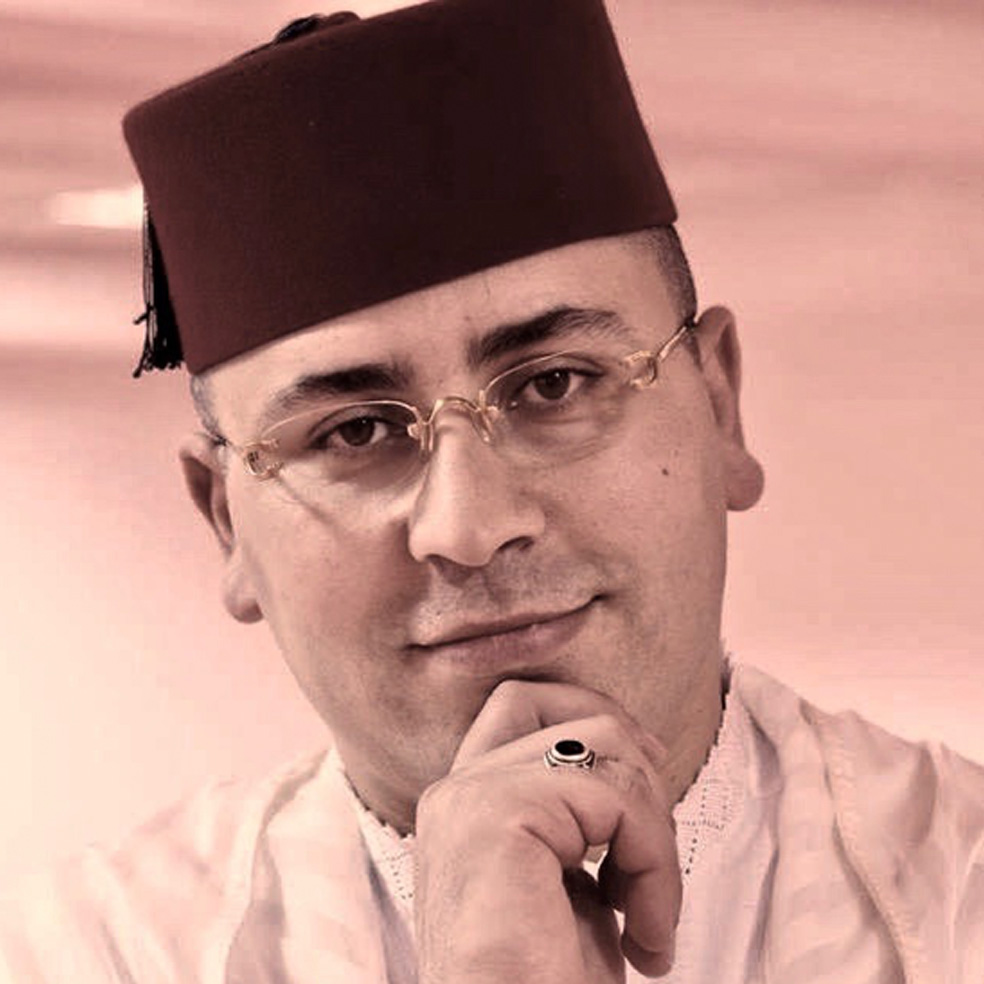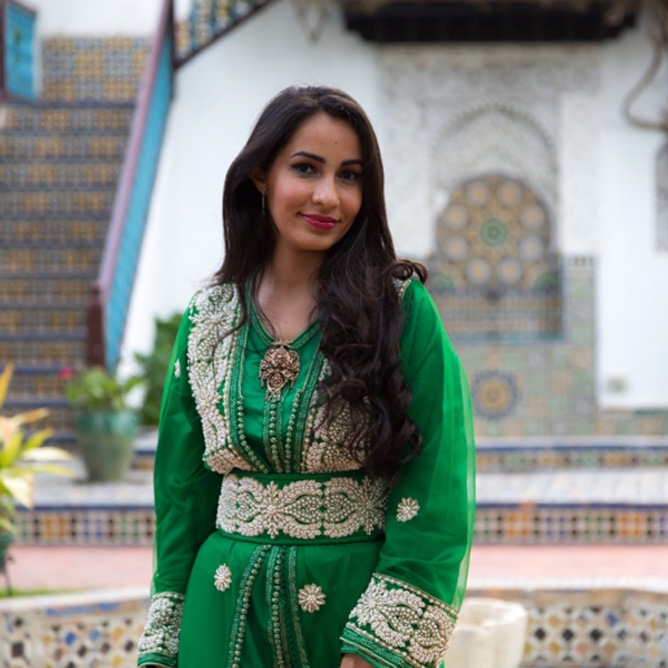 4
Zainab Afailal has several films and documentaries on Andalusian music under her belt. Her love and passion for Andalusian music has led her to become involved in the organisation of numerous technical workshops. She is also a regular presence at Andalusian music festivals, including the Fes World Festival of Sacred Music; the Festival of Atlantic Andalusia in Essaouira; Andalousiyat; and the Malouf Music Festival in Algeria.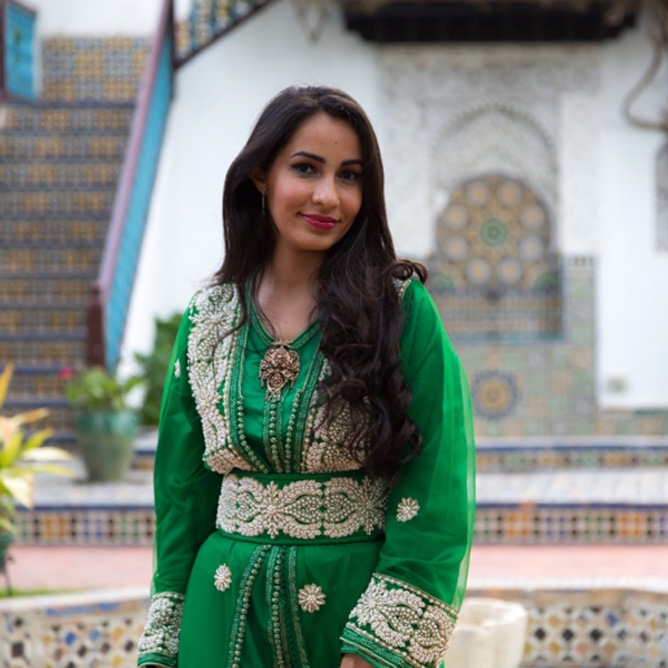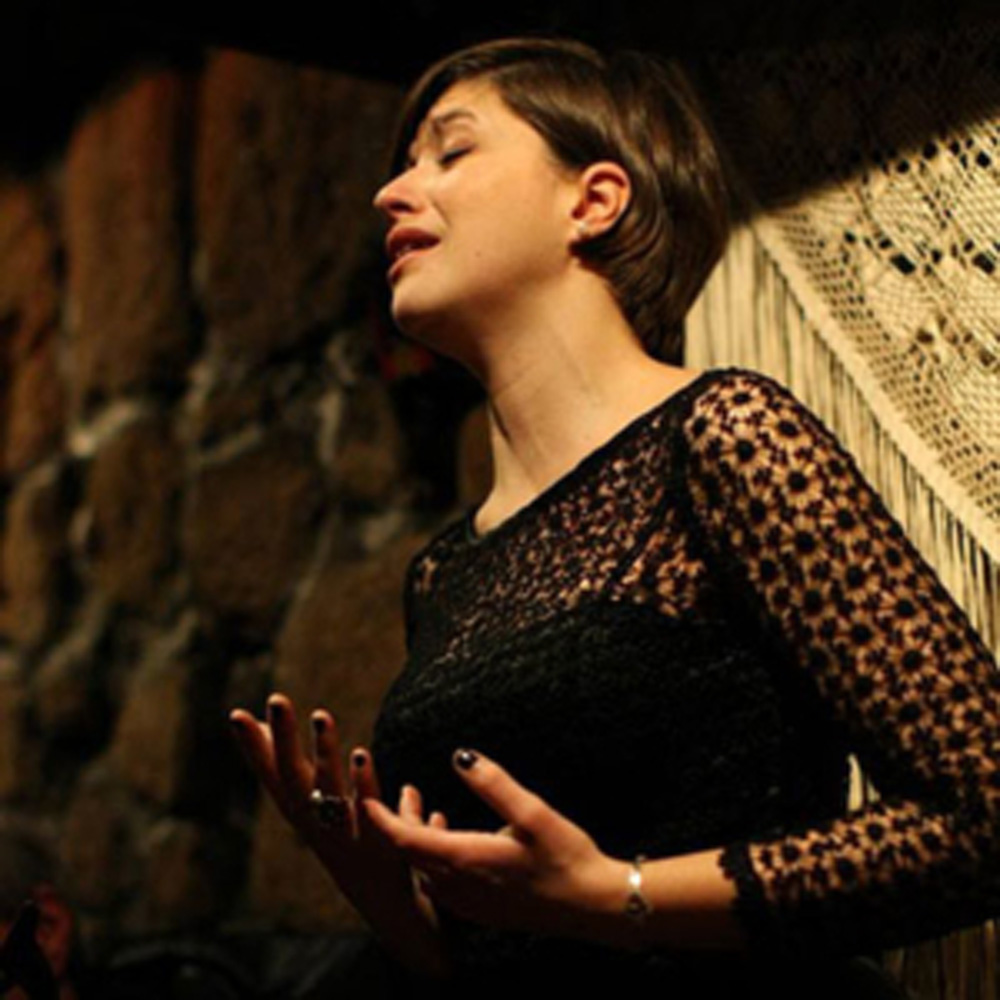 4
Music and art became a part of Ana Pinhal's life from a young age. In 2002, she earned a degree in graphic design, although she was already working as a professional singer – first as a bossa nova singer and later as a backing vocalist for BoiteZuleika, a Porto-based band. She studied music and took singing lessons from Ana Celeste Ferreira. Between 2007 and 2010, she studied cante flamenco at Fundación Cristina Heeren in Seville. In 2008, alongside Francisco Almeida (flamenco guitar), she started Fado Violado – a project that intertwines fado and flamenco. Their first album, 'Jangada de Pedra', was released in 2015. Along with the Fado Violado project, Ana Pinhal is a resident fado singer at Taberna Real Fado, in Porto, and part Fado in Porto, in residence at the Calém port wine cellars, in Vila Nova de Gaia. Ana has performed live in Portugal, Spain, France, Netherlands, Romania, Bulgaria, Hungary, and India.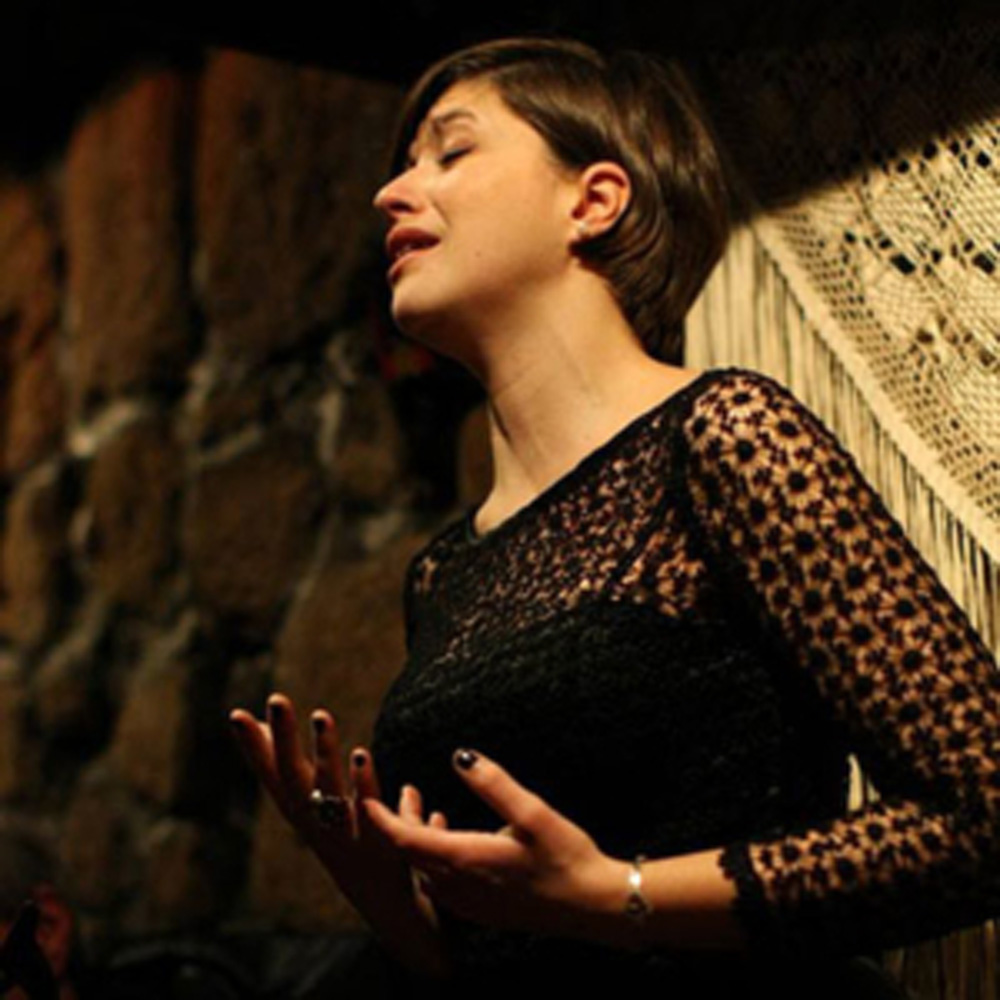 12 PM
Carthusian Monastery
Sufi Singing
Walid Ben Selim
(limited spacing; email pre-registration required)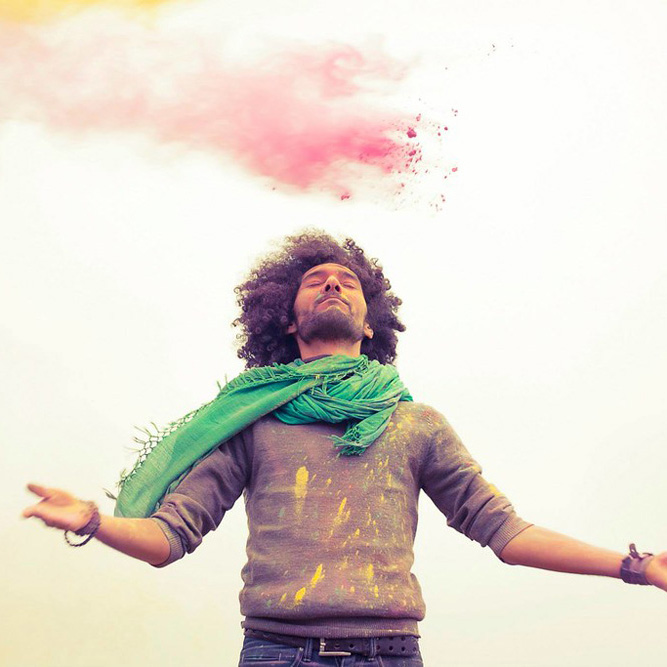 4
Walid Ben Selim is a poet of the impossible and of the invisible. Born in Casablanca, and after having dabbled in the poetic convulsions of rap and oriental metal rock, he became the architect of N3rdistan, an imaginary country of a new inspiration.
Later, heavily immersed in the great poets of the Arab world and the East, from Mahmoud Darwiche to Rumi and the Sufi poets of Morocco, he wove ancient words in a soft and airy chanting – words that awaken your spirit and your soul.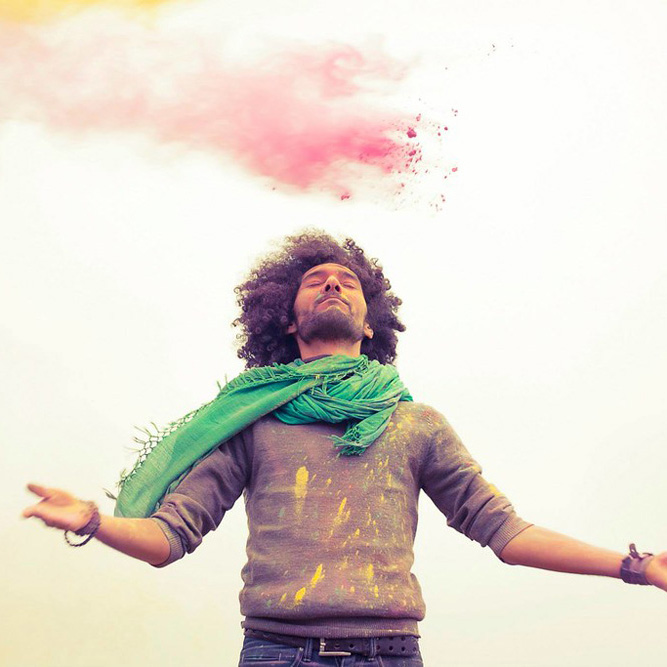 Gnawa music
Asmâa Hamzoui & Bnat Timbouktou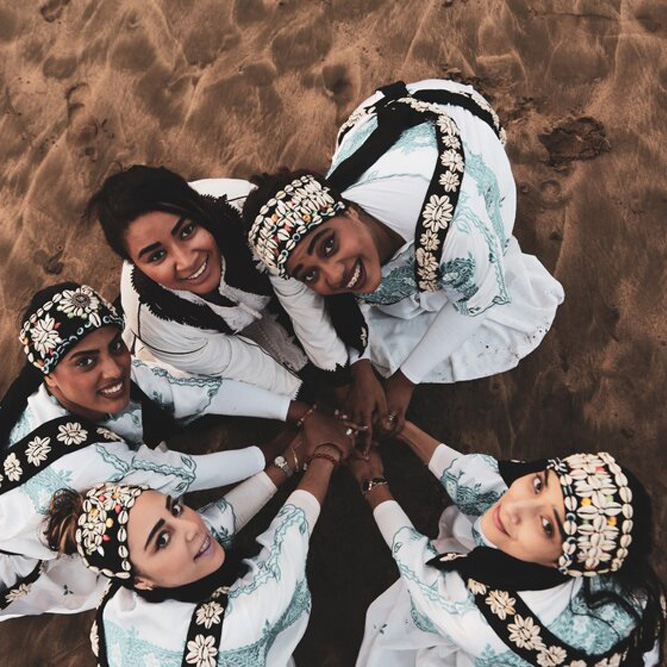 4
Asmâa Hamzaoui, from Casablanca, plays the guembri, the sacred instrument of Gnawa music and culture. Initiated at the age of six by her father, maalem (master musician) Rachid Hamzaoui, she is now one of the very few women – if not the only one – to play this sacred instrument in public. Determined rather than rebellious, Asmâa broke this taboo in 2017, at the Essaouira Gnawa Festival, with her all-female group Bnat Timbouktou (Daughters of Timbuktu). They all wield qraqeb – handheld metal cymbals, another mainstay of Gnawa music – and do vocals, determined to feminise this art form.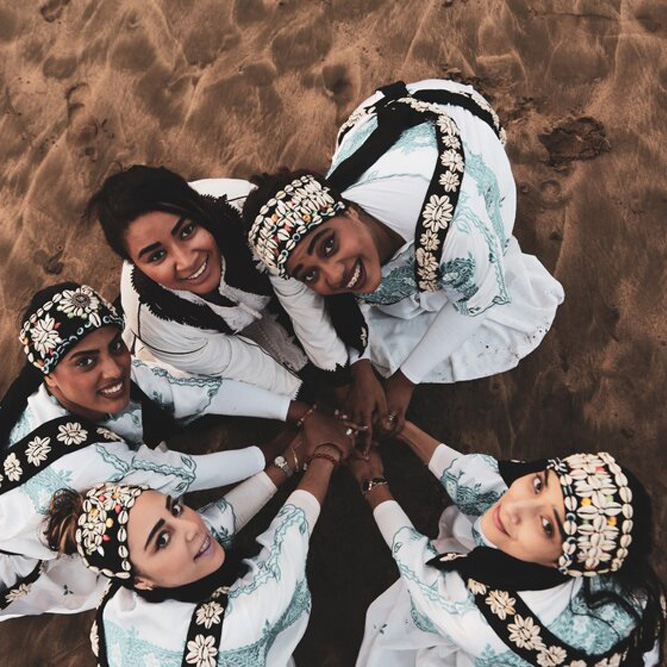 The Itinerant Tradition of the Rays
Rays Said Outajajt Ensemble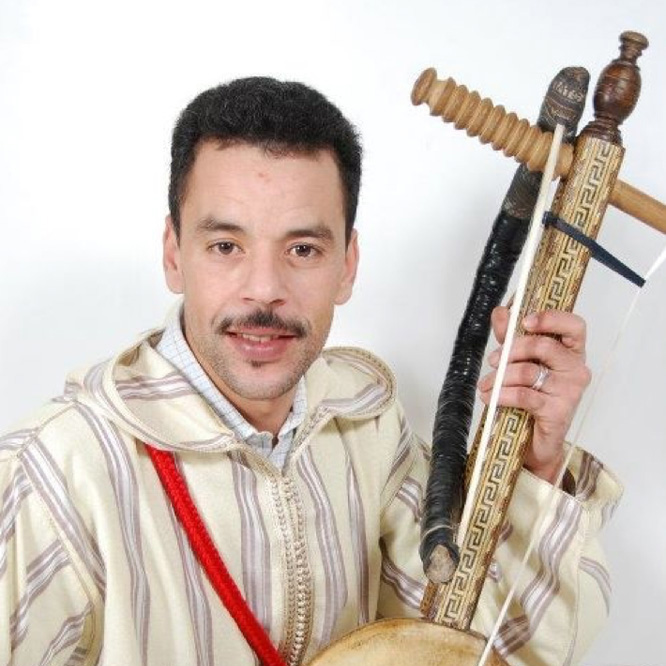 4
'Don't forget that poetry is a magic potion; like a soap, it purifies sorrows of our hearts. How can I sort out my dreams? My life seems more intense than a novel! The words of a poet are worthy of a film. My God! I am lost, my head in my hands!' Rays Said Outajajt.
Rays Said Outajajt (Said El Mouibarik), son of Rays Abdellah Outajajt, stands out, like his father, in the art of r'bab. With the reputation of a warm-voiced poet, he is one of the successors of the song of the Sous. Rays Said Outajajt is one of Amazigh's young composers and lyricists, distinguished by his classical method and his experience in the search for innovation. In addition, he masters instruments such as: percussion, Lutar and Ribab, having participated in several local, national, and international festivals.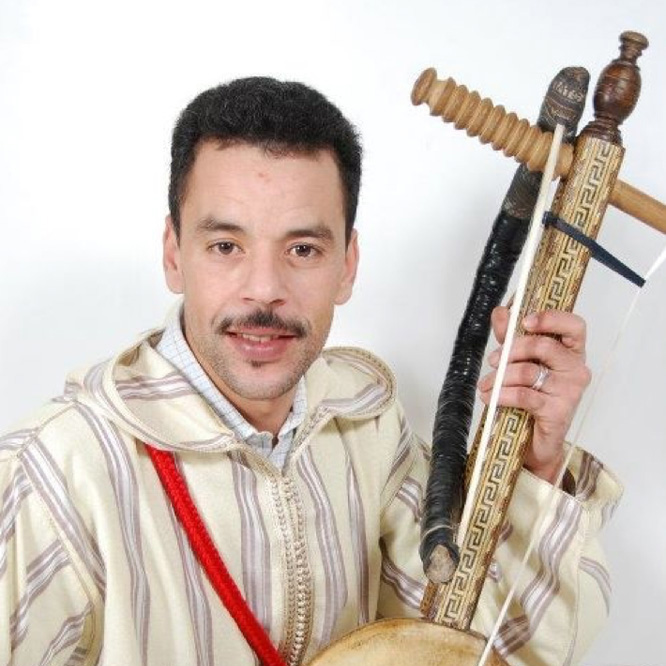 Info
CONTACTS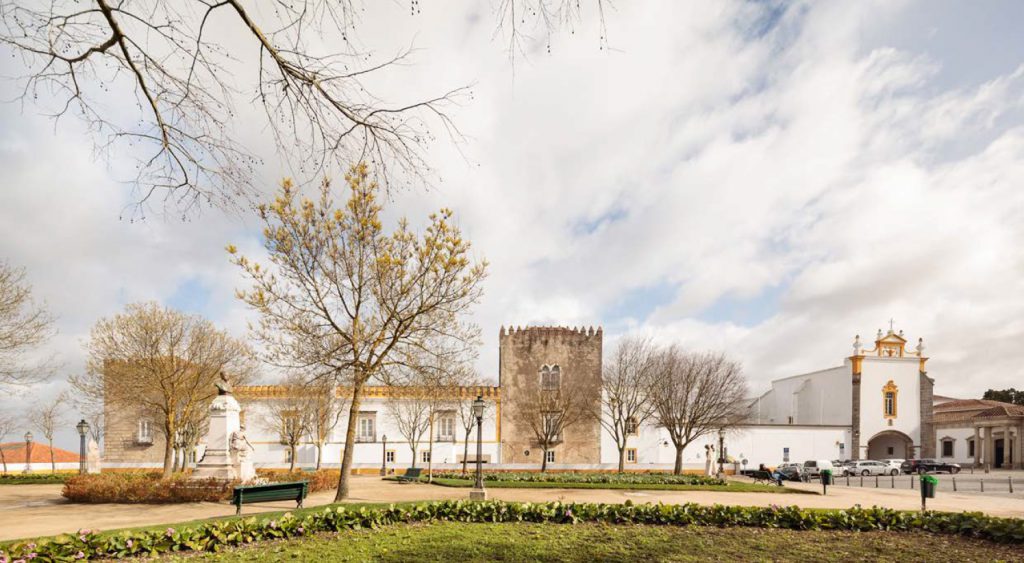 | | Per Person | Children < 12 | Students | Over 65 |
| --- | --- | --- | --- | --- |
| Church | 5€ | Free | 3€ | 3€ |
| Exhibition | 10€ | Free | 8€ | 8€ |
| Joint Ticket | 12,5€ | Free | 10€ | 10€ |