Exhibition
'My introduction to Marrakech came with a jolt: The city opened my eyes to color,' said Yves Saint Laurent after his first trip to the fabled Moroccan city in 1966. His partner, Pierre Bergé, later said: 'When we first visited Marrakech, little did we imagine that it would become a second home for us.'
LOVE is the exhibition that brings Yves Saint Laurent's infinite passion for Marrakech to the Palace of the Dukes of Cadaval. The bonds that unite the French fashion designer and Morocco resonate with endless possibilities and lead to new aesthetic approaches and creative connections. These moments are presented in LOVE in a line-up of three distinct and uniquely narrated chapters.
The first chapter illustrates the unmistakable role of Morocco as the French designer's muse. Stephan Janson is the curator responsible for transforming the Church of São João Evangelista into the stage for an exhibition that features 14 outfits, on exceptional loan from Fondation Pierré Bergé–Yves Saint Laurent in Paris and private collectors. Fifteen carefully selected ensembles that reveal the nuances of YSL's creative imagination.
The second chapter is curated by Mouna Mekouar and it is held in the heart of the Palace of the Dukes of Cadaval, taking visitors on a journey to discover Morocco's contemporary art scene and the shared influences that contemporary artists have with Yves Saint Laurent. The couturier's creative vision – particularly his daring use of colour and space – can be found in the work of thirteen contemporary Moroccan artists from different generations and disciplines. The springboard for the exhibition are Yves Saint Laurent's famous annual greeting cards, in poster form, made over a 27-year period, which invariably – and prominently – featured the word LOVE.
The grand exhibition is completed with the third chapter: a tribute to Pierre Bergé, who encouraged and supported the artist and couturier Noureddine Amir by presenting his work at Fondation Pierre Bergé–Yves Saint Laurent in Paris in 2014 and at Musée Yves Saint Laurent Marrakech in 2018. Noureddine Amir was the first Moroccan designer to present a haute couture collection in Paris at the invitation of Fédération de la Haute Couture, in July 2018. Curated by Alexandra de Cadaval, this chapter of the exhibition showcases Noureddine Amir's sculptural dresses, which blur the lines between fashion, art, and architecture.
To visit the Palace of the Dukes of Cadaval, in Évora, is to experience first-hand a piece of the history of Portugal. The complex that hosts the LOVE exhibition has been the ancestral home and property of the Ducal House of Cadaval since its creation, in the 14th century, built on the ruins of a Moorish castle. Over the centuries, it has been able to retain its essence through careful restoration programmes.
Artists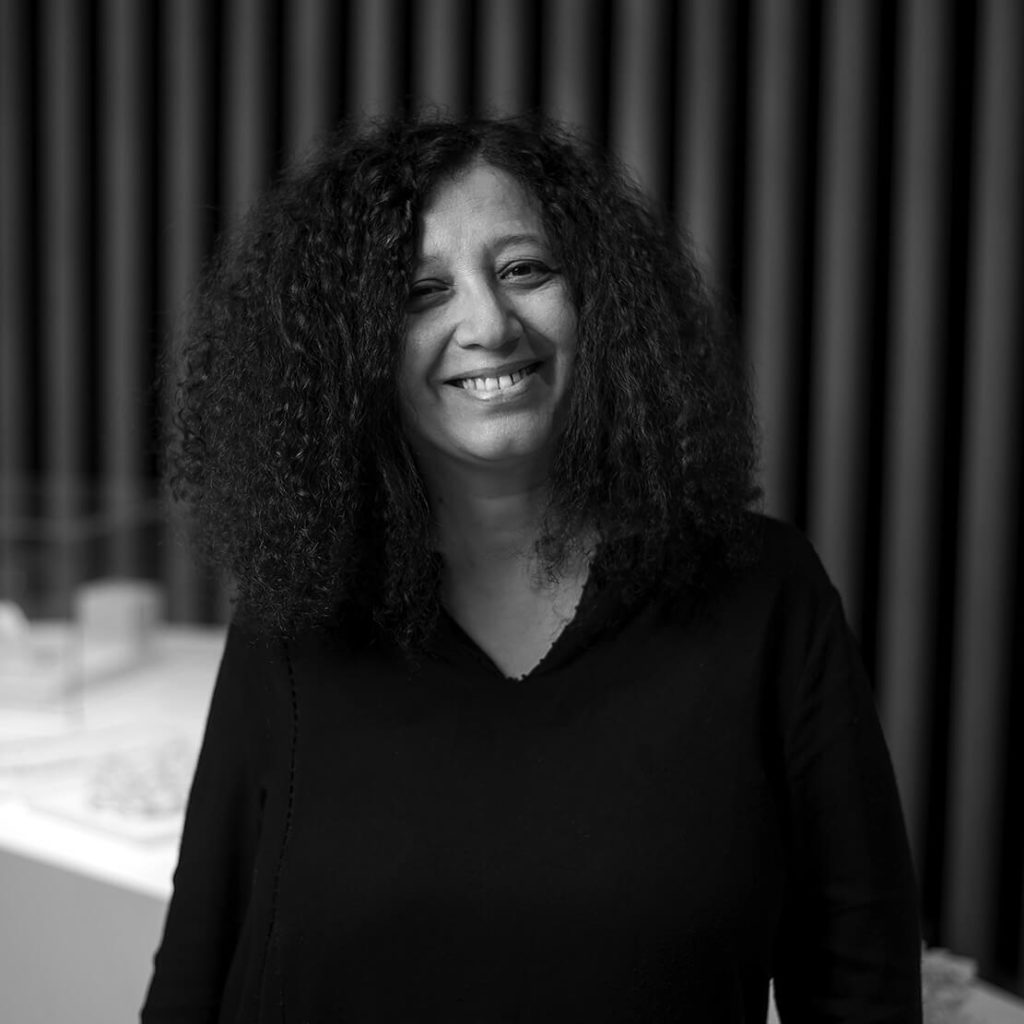 To create this series of works for Évora, Amina Agueznay went to Tissekmoudine, southeast of Agadir, in the Sous region of Morocco. She sourced local materials that evoke the natural environment as well as the architectural heritage of the fortified village (ksar). Just as her friend, architect Salima Naji, uses adobe and local stone in her eco-restoration of these ksars, Agueznay chose natural undyed wool and palm husk to weave her portals, establishing a bridge between craftsmanship and architecture.
Known locally as talefdamt, palm husk is traditionally used for a particular type of basket, such as those used for feeding animals or arial. In this case, Agueznay encouraged the local weavers to treat husk as if it were wool, soaking and carding it into matter that could then be interpreted – in a flat and knotted weave – on a vertical loom. This methodology reflects the back-and-forth exchange between ksar and oasis; from inspiration to source material and production.
The resulting works are bursting with colour, the colour of that place. A natural colour! They come to life in another back-and-forth that builds on sensory responses. The brush-like texture of the talefdamt is striking against the familiar soft surface of wool. Yes, you can touch it. And see it, and smell it. The palm grove lingers in the organic smell of the husk and untreated wool. This synesthetic response evokes the colors of the oasis and the walls of the ksar, the heat of the sun, even the blue of the sky. Throughout his career, Yves Saint Laurent was fascinated and deeply inspired by the natural colors of these Moroccan landscapes, which he revisited in many of his garments and LOVE posters.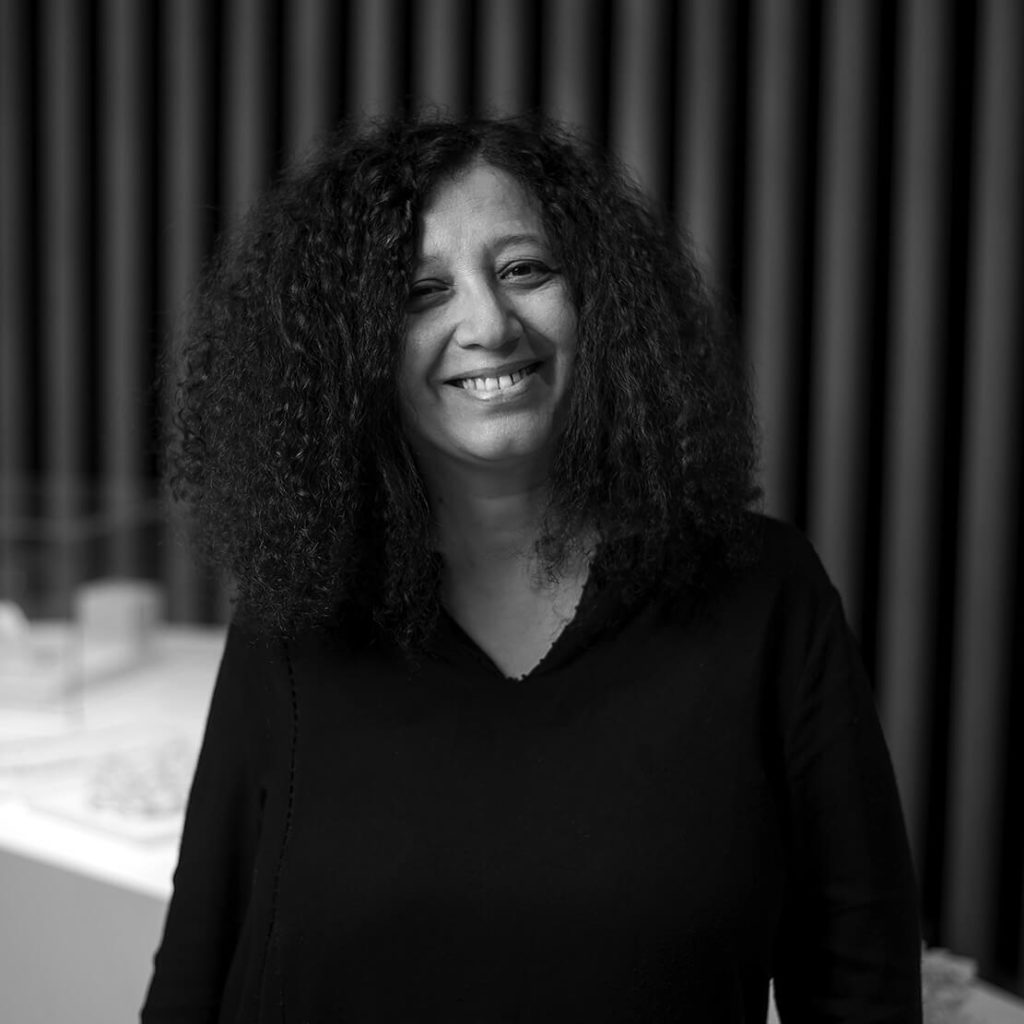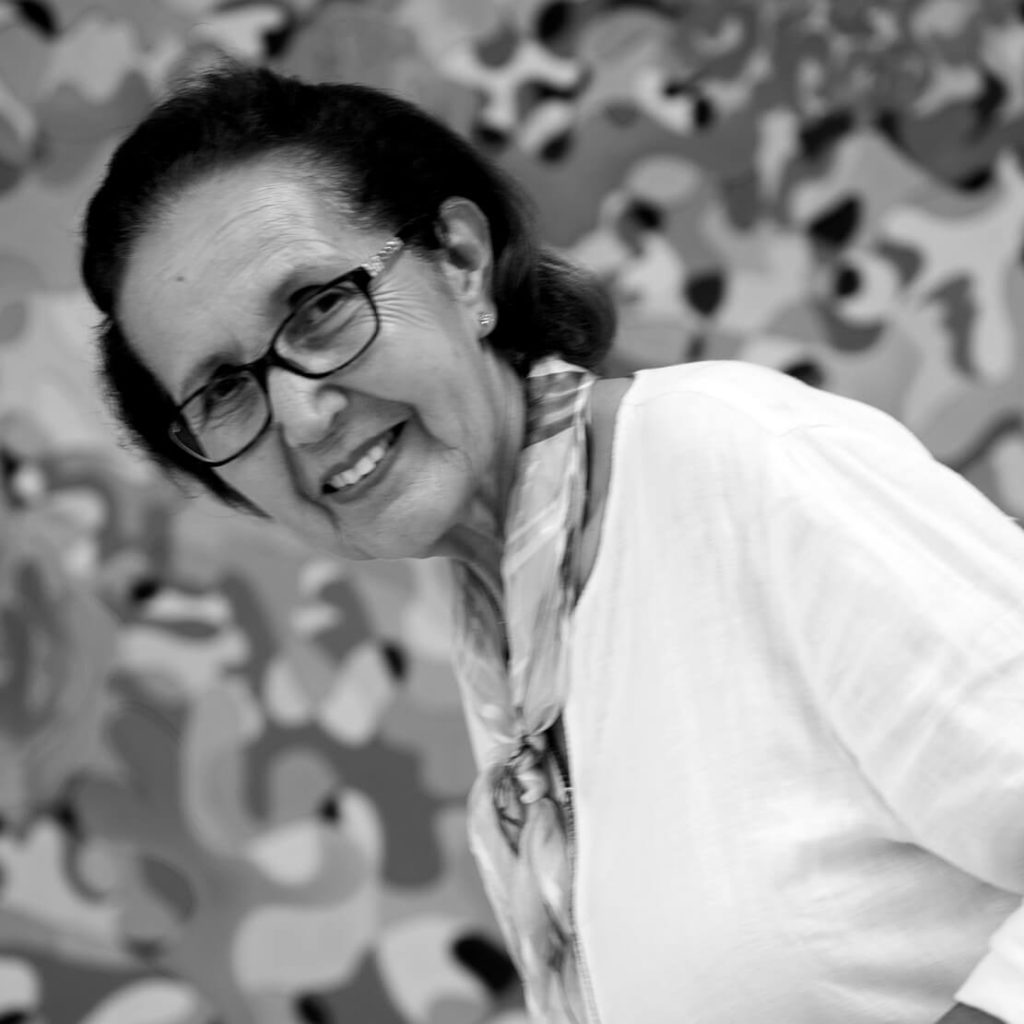 A printmaker and painter, Malika Agueznay's journey as an artist is intertwined with the birth and development of contemporary Moroccan art. She enrolled as a student at L'École des Beaux Arts in the mid-1960s, where she was recognised and encouraged by her teachers, some of whom were leading figures in the School of Casablanca movement. Her career as Morocco's first female contemporary artist was launched. The early years of the School of Casablanca were difficult: its innovative work was met with much criticism in Morocco. Strongly supported by her fellow artists and by her husband, Agueznay has, over the years, refined a unique style, distinguished by intricate interweaving and overlapping organic forms which she calls 'algae'. With these forms, she creates perfectly balanced compositions, whether purely abstract or containing representational elements. Her prints or paintings, which can reflect either vibrant or muted colors, contain forms that interact to create dazzling tableaux imbued with pulsing movement. By using the silhouette of the seaweed as a sign, the artist offers us multiple variations that evoke the graceful curves of the female body, the tentacular movement of bacteria observed under the microscope, and even the sun. The bold and warm colors seen in her work enhance the shapes.
The seaweed motif was also a part of Yves Saint Laurent's vocabulary, inspired by Matisse, which he used alongside other patterns to create dazzling drawings and garments imbued with a swirling and vibrant movement, whereas the sun motif, often seen in Yves Saint Laurent's LOVE posters, is a tribute to the couturier's fascination with the light of Marrakech.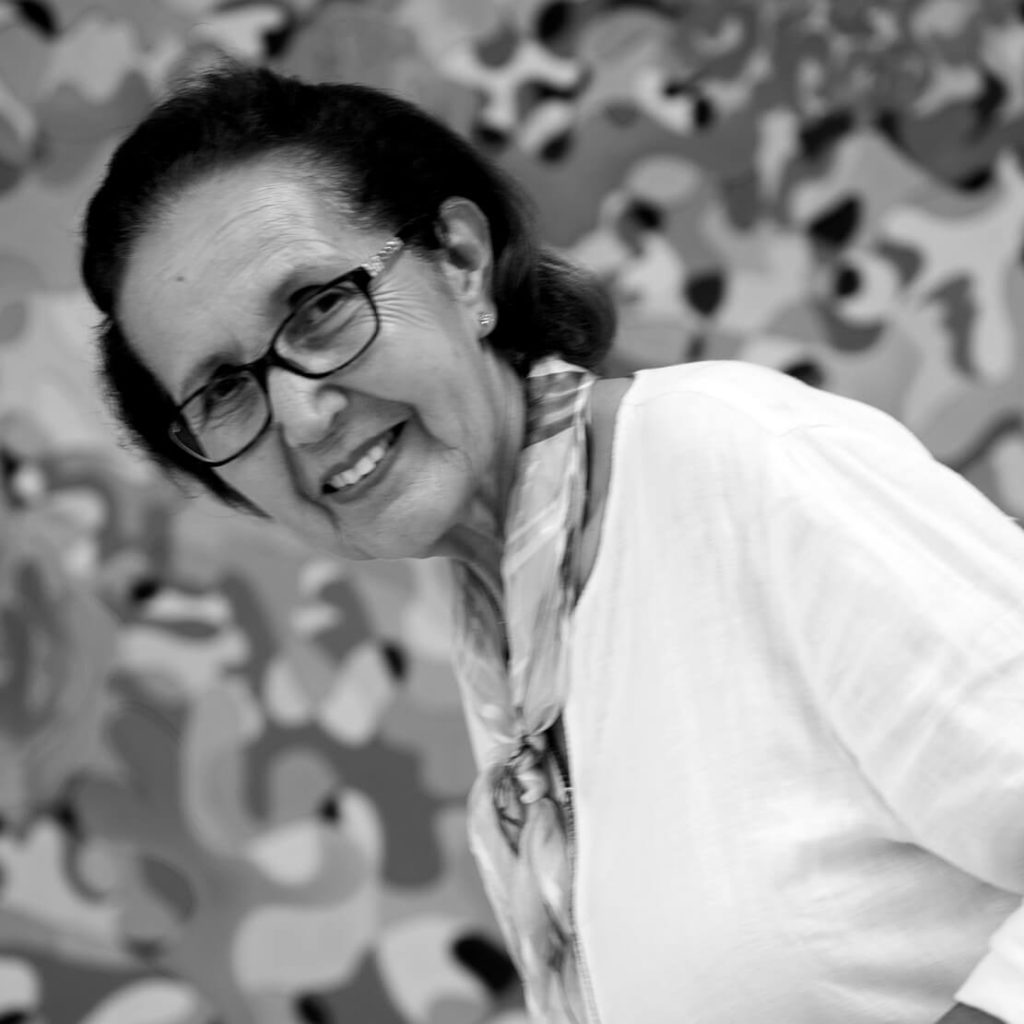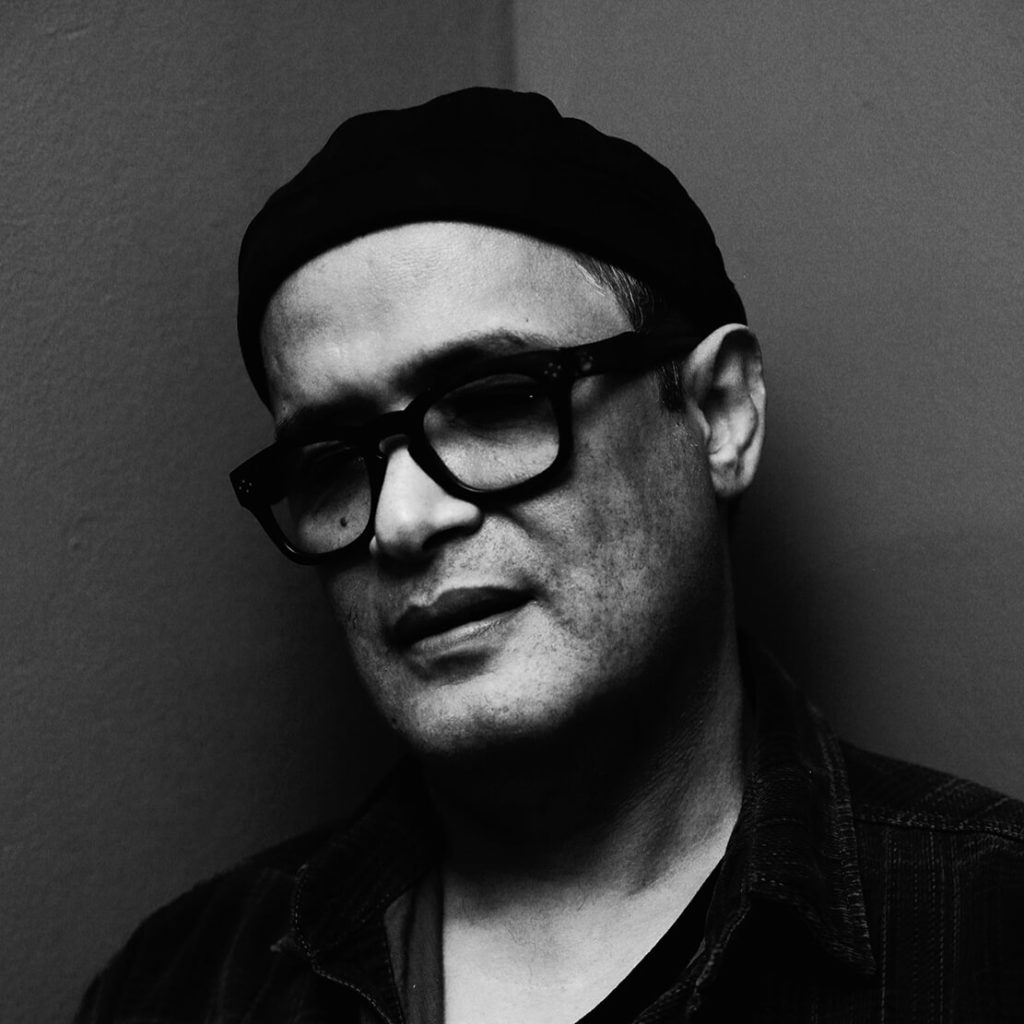 Harmoniously integrating into this cultural event, Moroccan couturier Noureddine Amir is both fashion designer and artist, mesmerizingly showcasing the crafts and materials of his homeland to produce works of art, sculptural pieces that are as much at home on the catwalk as in an art museum.
Noureddine Amir was the first Moroccan fashion designer to have presented an haute couture collection in Paris, at the invitation of the Fédération de la Haute Couture. Hugely admired and eagerly fostered by Pierre Bergé, who saw his work as the memorable meeting place between fashion and art and organised exhibitions of his creations in Paris and Marrakech, Noureddine Amir is unique in how he tames and fashions materials to his own architecturally complex requirements, revisiting and reworking natural, primeval elements like jute, raffia, wool, and cotton.
The result, some of which we are proud to present here, stands proud of its heritage, highlighting the artist's passion for the interplay of texture and structure, instinctive pieces that reference Africa as much as the couturier's desire to produce form and elegance.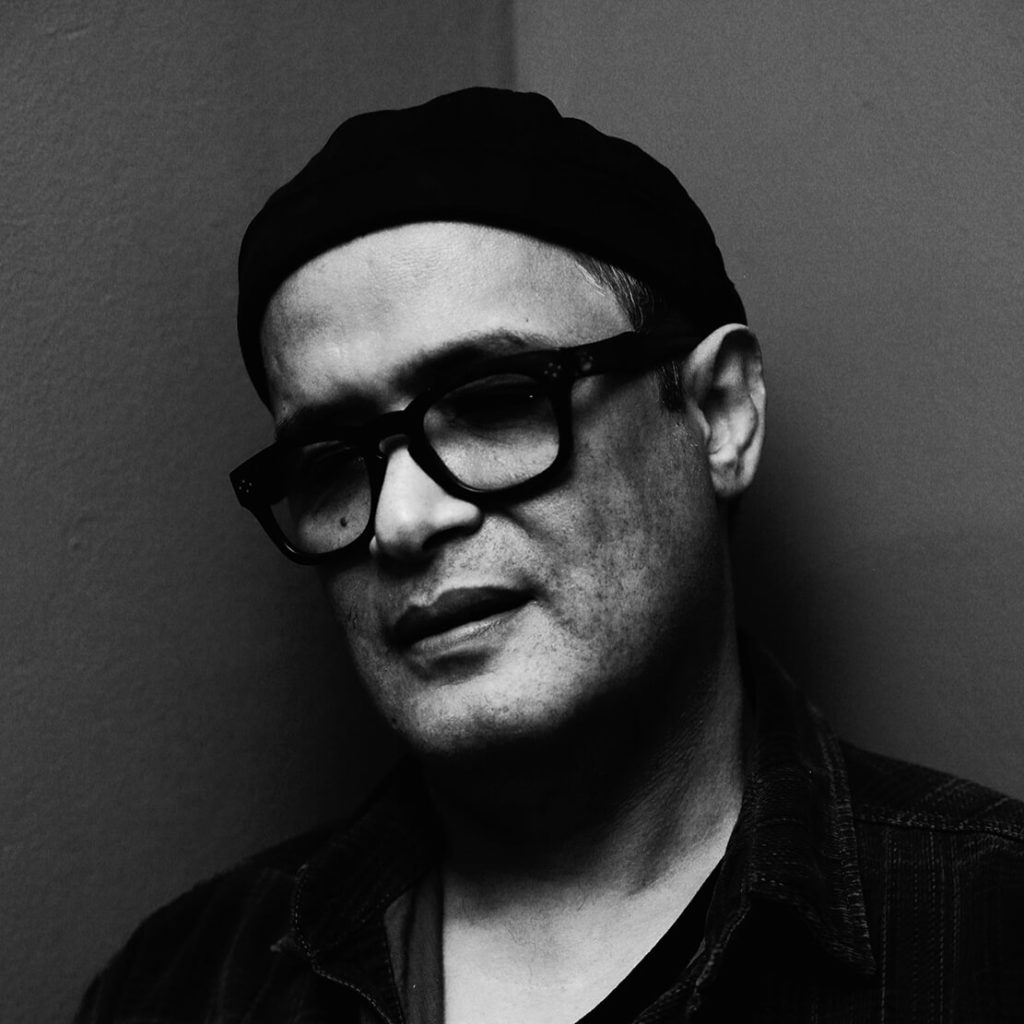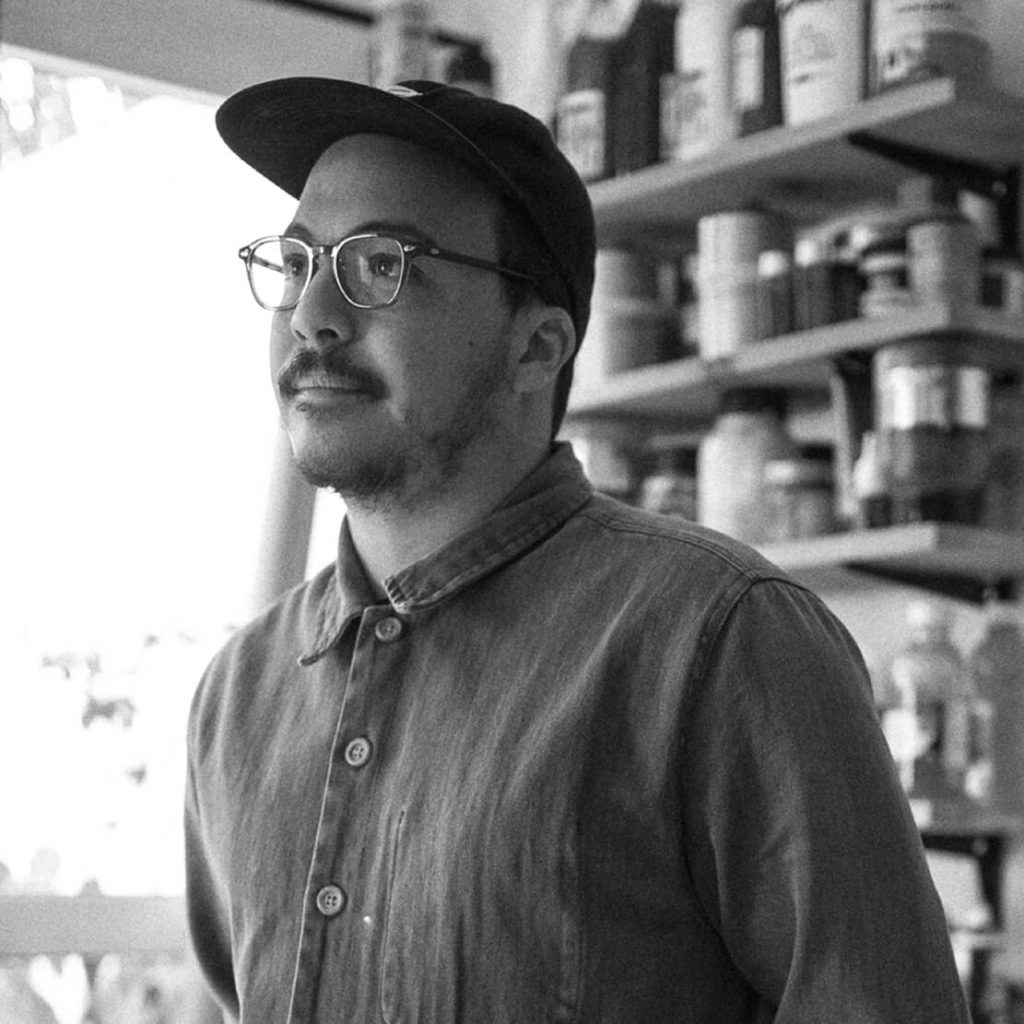 Nassim Azarzar is a visual artist and graphic designer whose work focuses on natural patterns, old and new printing practices, and the aesthetics of popular culture. He takes inspiration from a contemporary aesthetic that has emerged, hand-painted, on the façades of storefronts and as a form of design that shapes the everyday visuals of Morocco today.
He is interested in the visual iconography that surrounds the world of lorries. Going back and forth between Tangier and Rabat – where he worked with Hicham Bouzid and Amina Mourid to create the Think Tanger platform – he was astonished by the graphic and colourful ornamentation of the lorries. He then began scrutinising the stickers on their windscreens, their flashy light structures and the typographies adorning these large vehicles, as well as the drawings found on their wings. It was a striking effect that he aimed to reproduce in his brightly-coloured paintings. 'This project pushes me in my work; it is inspired by these colourful designs,' he said. Like the School of Casablanca artists before him – Mohamed Melehi and Mohammed Chebaa – who sought to forge a modern language by exploring the vernacular tradition – Nassim Azarzar tries to forge bridges between the fine arts and popular and urban creativity. With these paintings, he wishes to create what could be seen as 'an abstract and colourful Moroccan road trip.'
Many points of reference echoing Yves Saint Laurent's creative vision – in particular his daring use of colour and space – can be found in the work of Nassim Azarzar.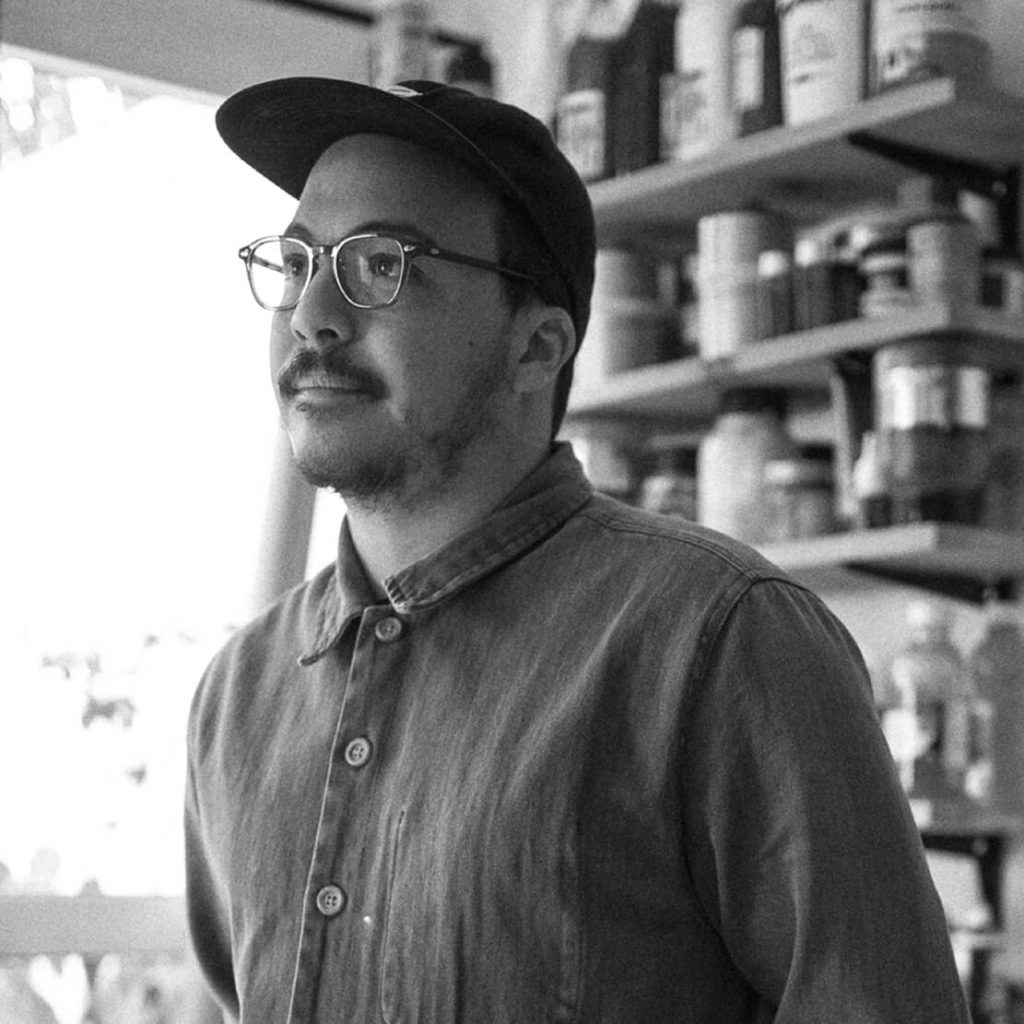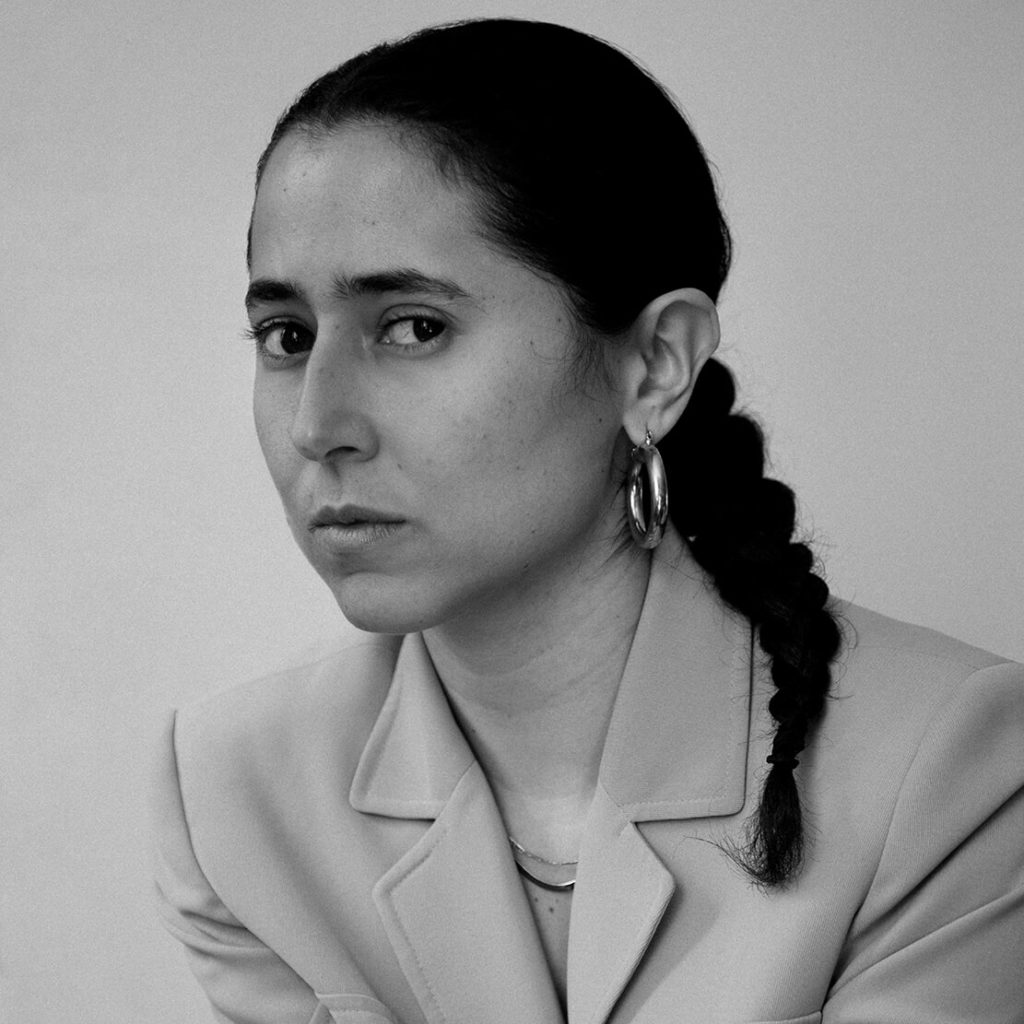 Guided Tour of a Spill was born of a deep examination of online audiovisual content sourced from Moroccan and other Middle Eastern channels that Bennani watched, which she then spliced with Getty footage and her own archives to create an admixture described, per the show's press release, as a 'YouTube soup.' Of her project, Bennani said, 'I wanted Guided Tour of a Spill to be about a new space, and I thought, 'What if the documented space is the digital space?' I was interested in the sci-fi device as a different methodology for documentary. The Island of the CAPS allows me to make a sort of documentary about Morocco, while exploring the country in a more speculative way. That space is rarely given to a story that is not at the centre of attention.' This work is part of her extended project, Life on the CAPS, which focuses on a fictional island in the middle of the Atlantic Ocean that becomes a place of diasporic culture and resistance.
Guided Tour of a Spill is the latest instalment in a moving-image trilogy in which she imagines a futuristic American-run detention camp holding captured teleporters and home to the 'Croco', an animated reptile who serves at once as idol and mascot for CAPS' inhabitants. Bennani's work, infused with absurdist humour, distils a hodgepodge of digital and brightly coloured content and becomes a pointed commentary on postcolonialism, technology, economics, and power.
Bennani said, 'I was thinking about Disney's Fantasia. The film was clearly a display of ground-breaking animation techniques paired with some of the most well-known European classical music. You watch it and you know this music is hegemonic, but the film is also very magical.' The remix process of working with different layers of meanings and references – which all indirectly reference her love for Morocco – suits Bennani and reminds us of Yves Saint Laurent's creative method.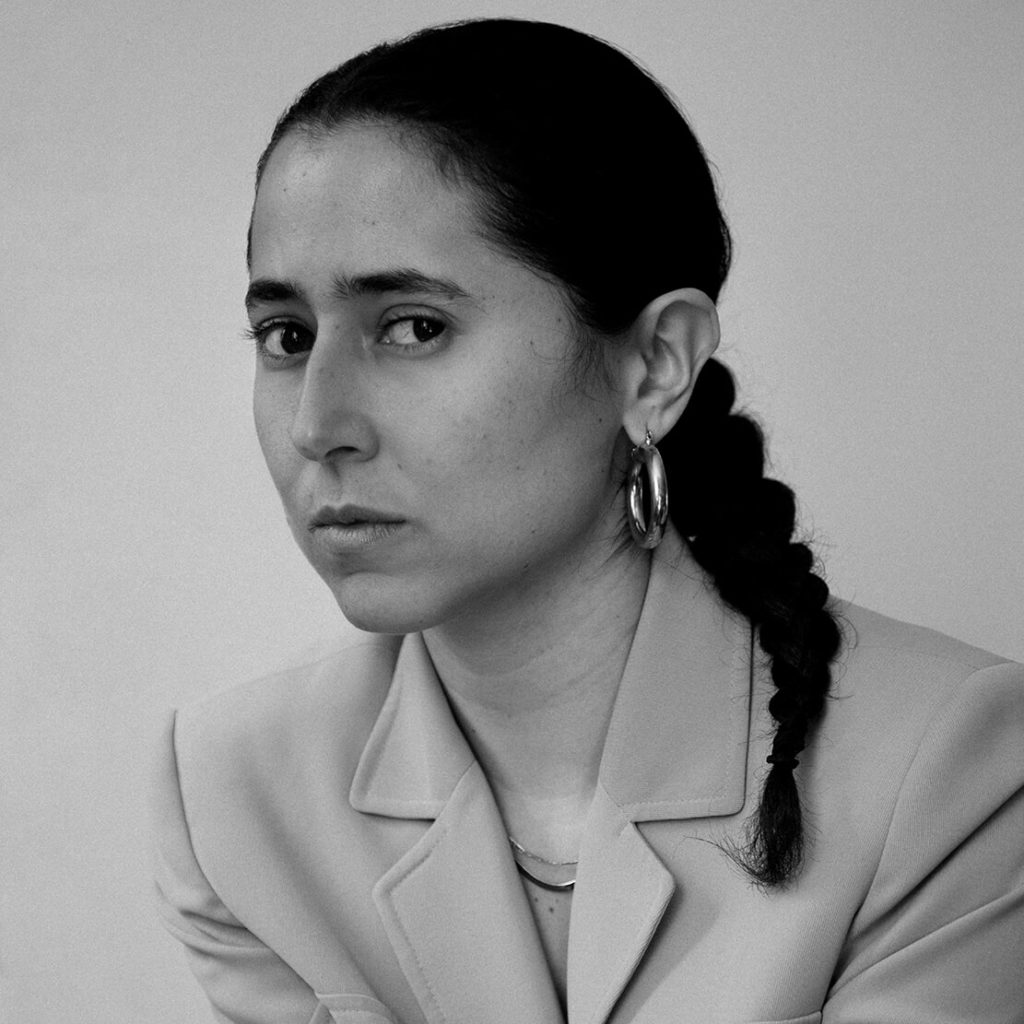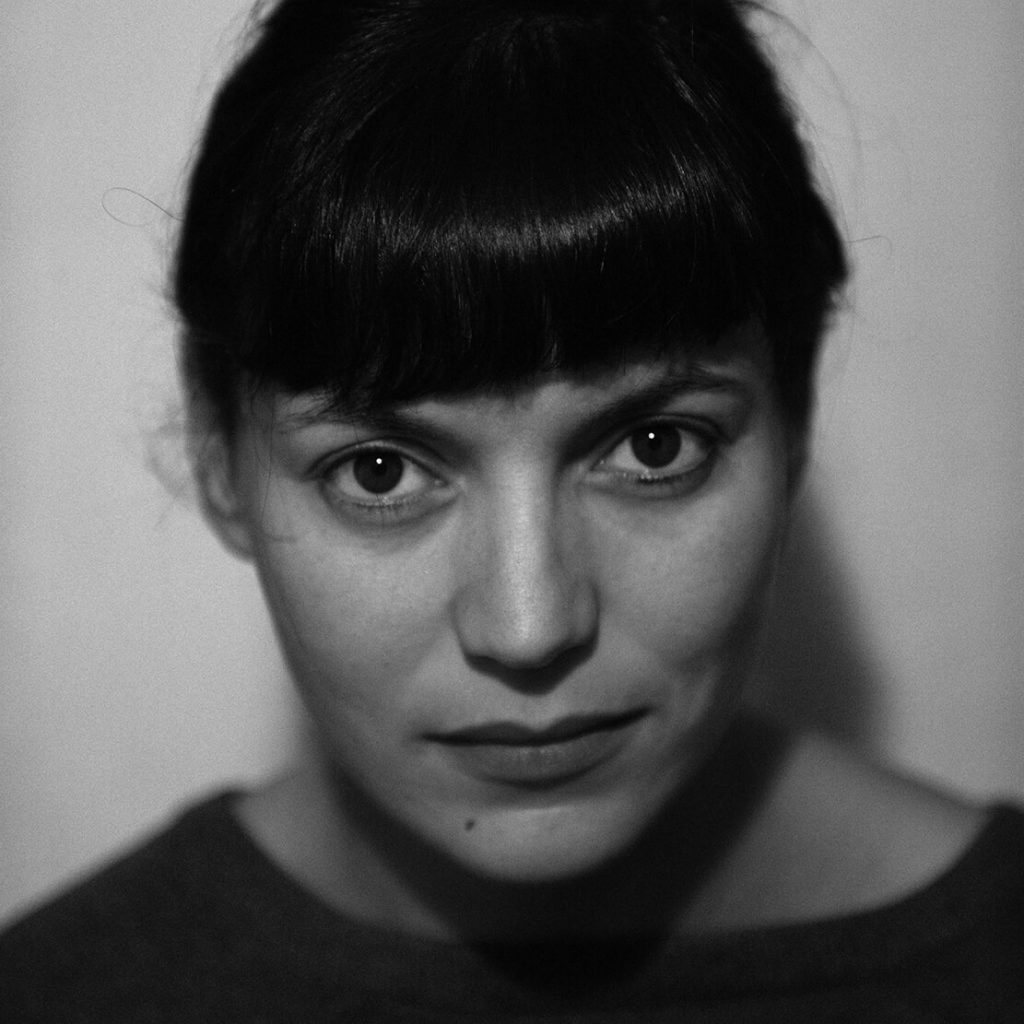 Yto Barrada is recognised for her multidisciplinary research of cultural phenomena and historical narratives. Engaging with the performativity of archival practices and public interventions, Barrada's installations reinterpret social relationships, uncover subaltern histories, and reveal the prevalence of fiction in institutionalised narratives.
Green Palm and Blue Palm are large painted metal sculptures of a palm tree, illuminated with coloured light bulbs. The works are in less-than-perfect condition, with scratches in the paint and empty bulb sockets, giving them the appearance of old or neglected objects; however, they have been especially produced by the artist to look this way.
The colors of the palm trees correspond to the colors of the taxis of some Moroccan cities, such as Casablanca. With those palm signs, she explored her concerns about the urban development of Morocco as well the use of colour in cities. The palm tree has become an important image in Barrada's recent work, as well as an iconic, local symbol.
We find these vivid colors of Moroccan cities, with all their urban signs and chaos, in many of the LOVE posters designed by Yves Saint Laurent.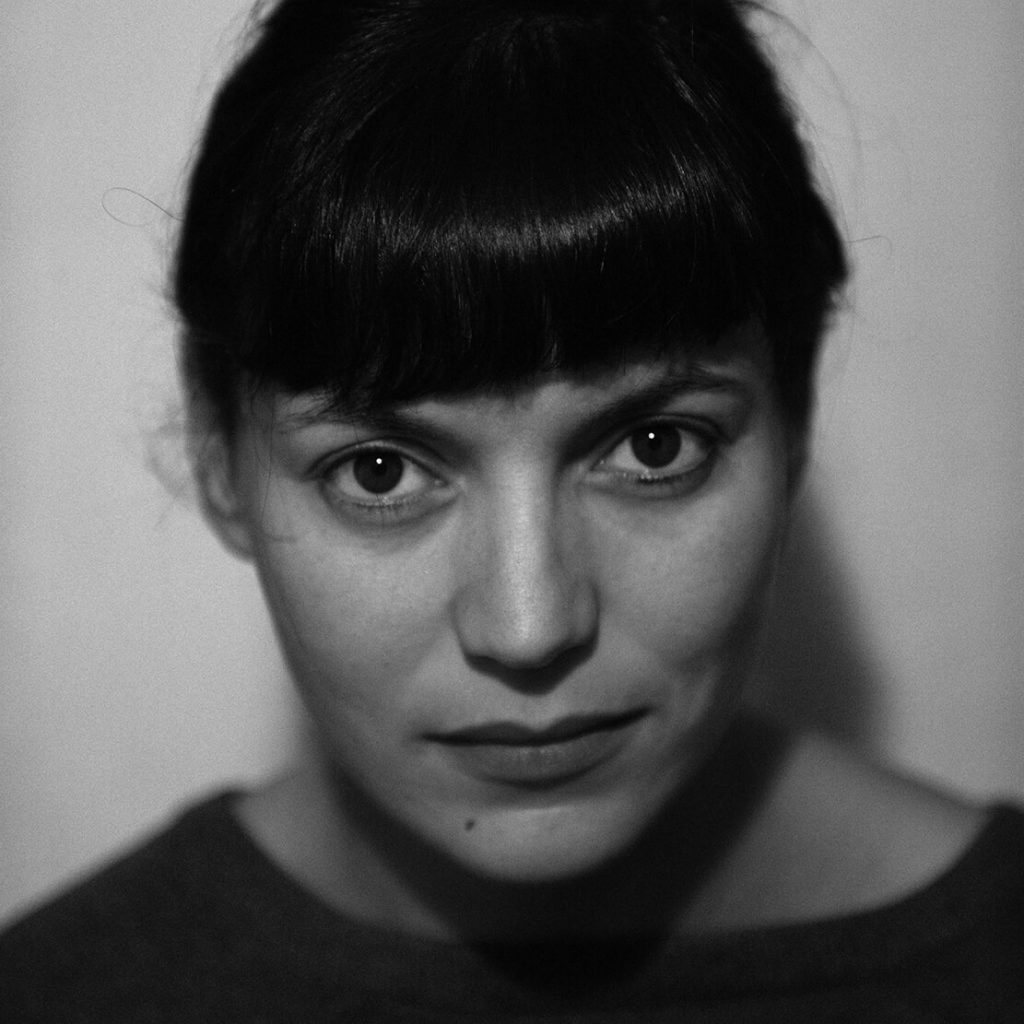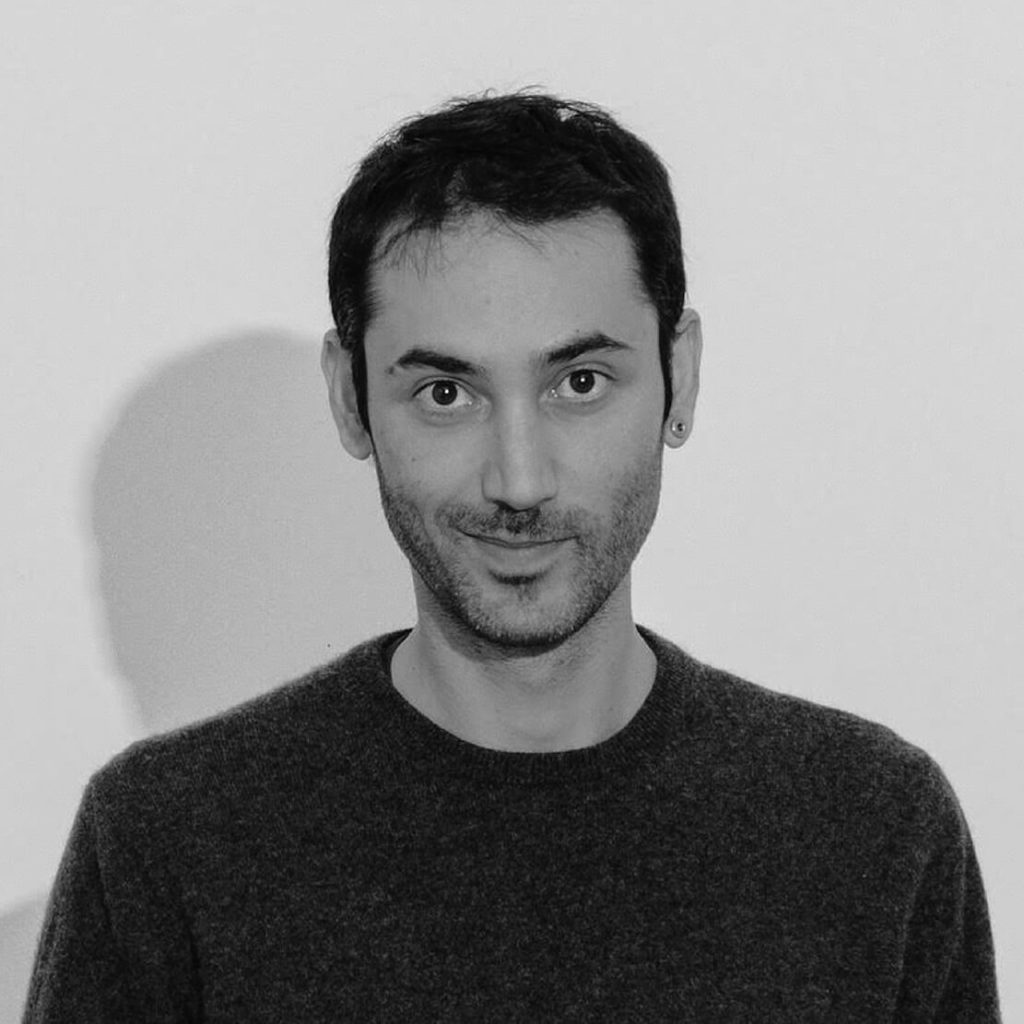 Strongly influenced by his background as both an artist and a scientist, Hicham Berrada's work combines intuition and knowledge, science and poetry. He explores scientific protocols that closely imitate various natural processes and/or weather conditions. A veritable operating theatre, Présage is the result of a performance in which the artist combined various chemical products in a beaker. These manipulations produce a chimerical landscape in constant metamorphosis. The Présage performance series reveals landscapes emerging inside a jar. By gradually adding different elements – such as iron, copper, and tin – to a jar containing acidic or alkaline mixtures, a spectacle of unknown forms unfolds. These transformations of matter, simultaneously filmed and projected on screen, immerse the audience in a world of fascinating colors and shapes. In this way, Berrada avoids any kind of postproduction work on his videos, which for him are as much documentation as autonomous works of art.
The artist considers these ephemeral landscapes as genuine pictorial creations: 'I try to control the phenomena I enlist in the same way that a painter controls his pigments and paintbrushes. My pigments and paintbrushes are heat, cold, magnetism, and light.' These colors, shapes, and metamorphoses created by Berrada would have fascinated Yves Saint Laurent, who was always attentive to the relationship between colors, fabrics, and movement.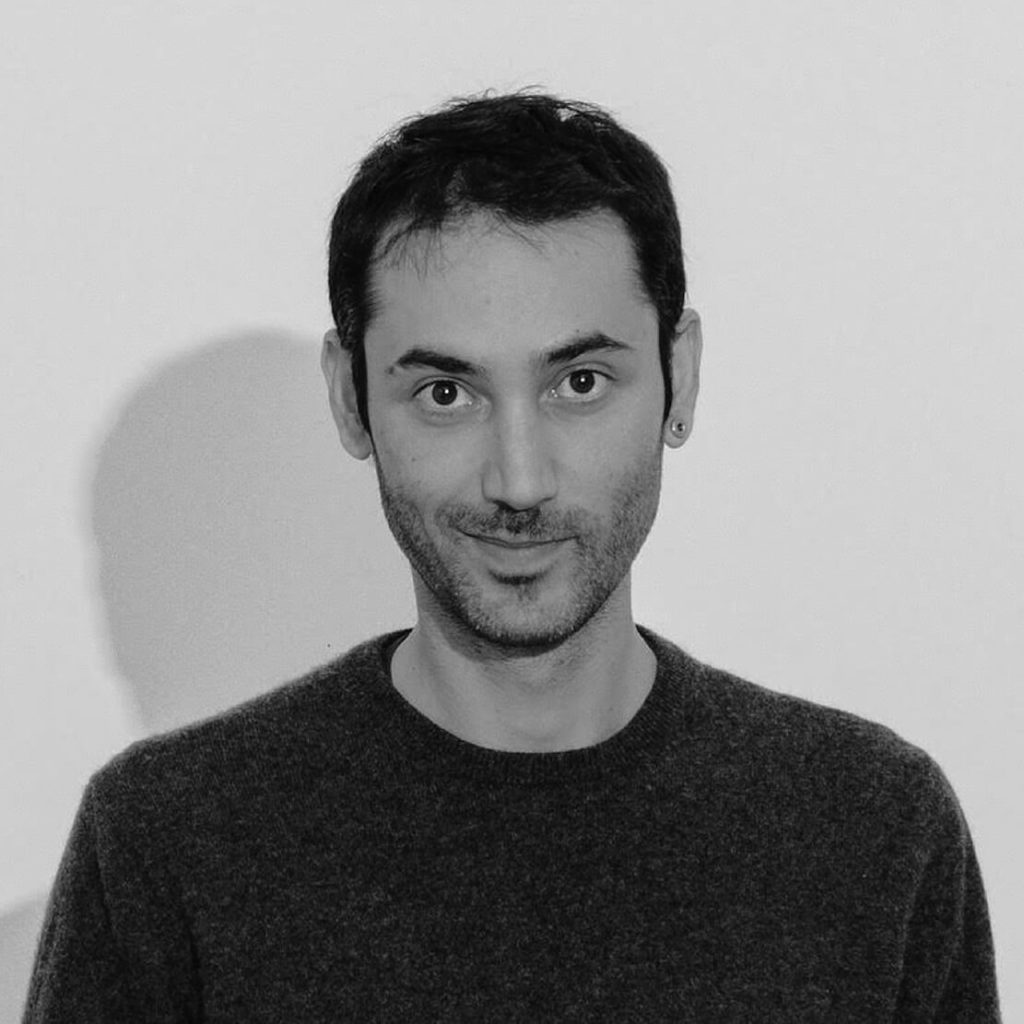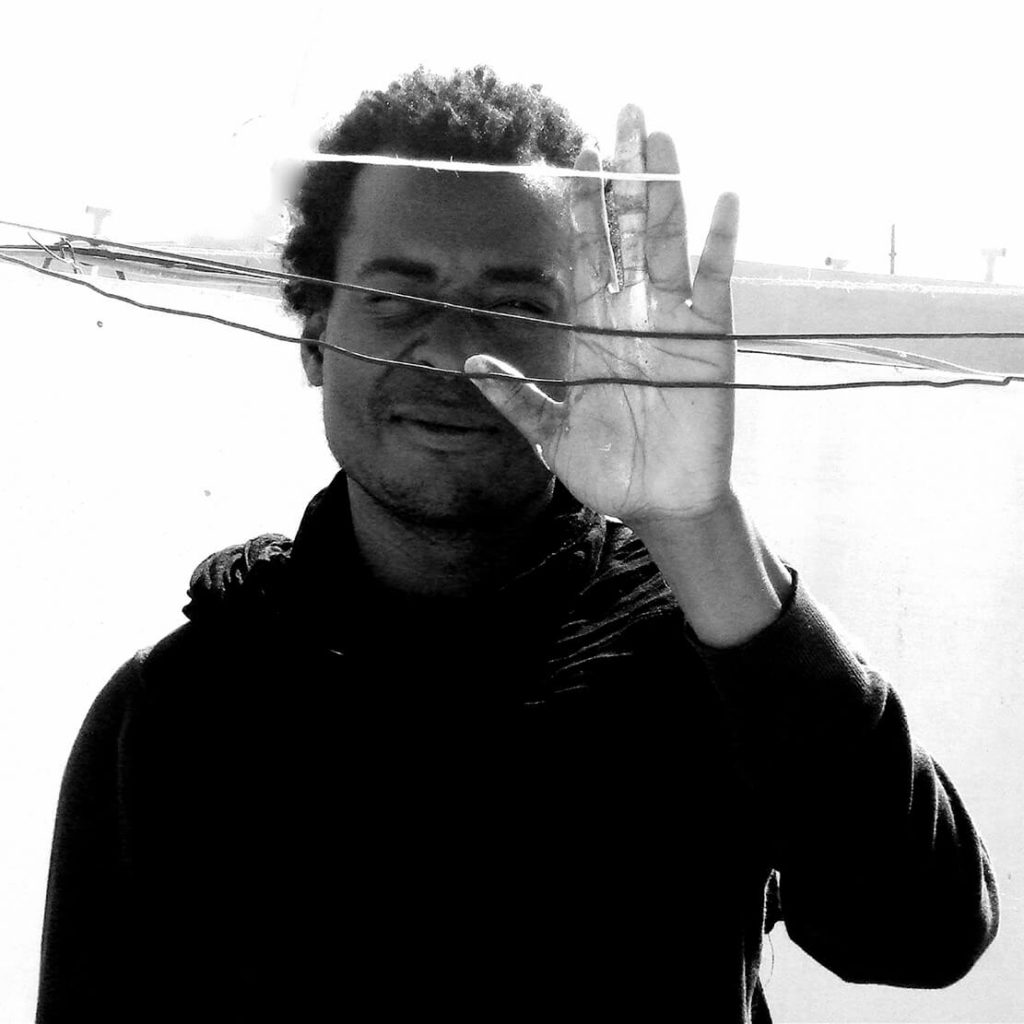 Having graduated with a bachelor's degree in visual arts from the Centre Pédagogique Régional of Rabat, M'barek Bouhchichi has been teaching art since the mid-1990s, first in Tiznit and most recently in Tahannaout.
His work involves abstract and figurative terracotta sculpture and painting and draws from a wide range of sources, including Berber narratives, landscape painting, ancient history, Southern Moroccan mythology, and Sufi poetry. Never far from the earth and the soil, his works emerge as unfinished storytelling from Southern Morocco. Both timeless and specific, they straddle the contemporary, archaic, and mythological, constructing a world that has emerged from history and memory, playing with replication and repetition.
Bouhchichi's work focuses on the knowledge and practices of craftsmen. Often produced in collaboration with craftsmen groups and trade associations – potters, ironworkers, coppersmiths, goldsmiths – it both highlights the craftsmen's specific know-how and re-evaluates their status. He sheds new light on activities and patterns traditionally associated with craftsmen and women of Southern Morocco. Bouhchichi's work displays a faith in matter – whether earth, wood, or metal – and a belief that matter, in its quality of presence and shape-shiftiness, as well as in its natural colors, holds an important potential. His preoccupation with natural colors is revealed in each of his works. They are often painted with henna or glazed in earth colors. This interest in traditional crafts, and an appreciation of subtle variations within the repetition of these earth colors, was shared by Yves Saint Laurent.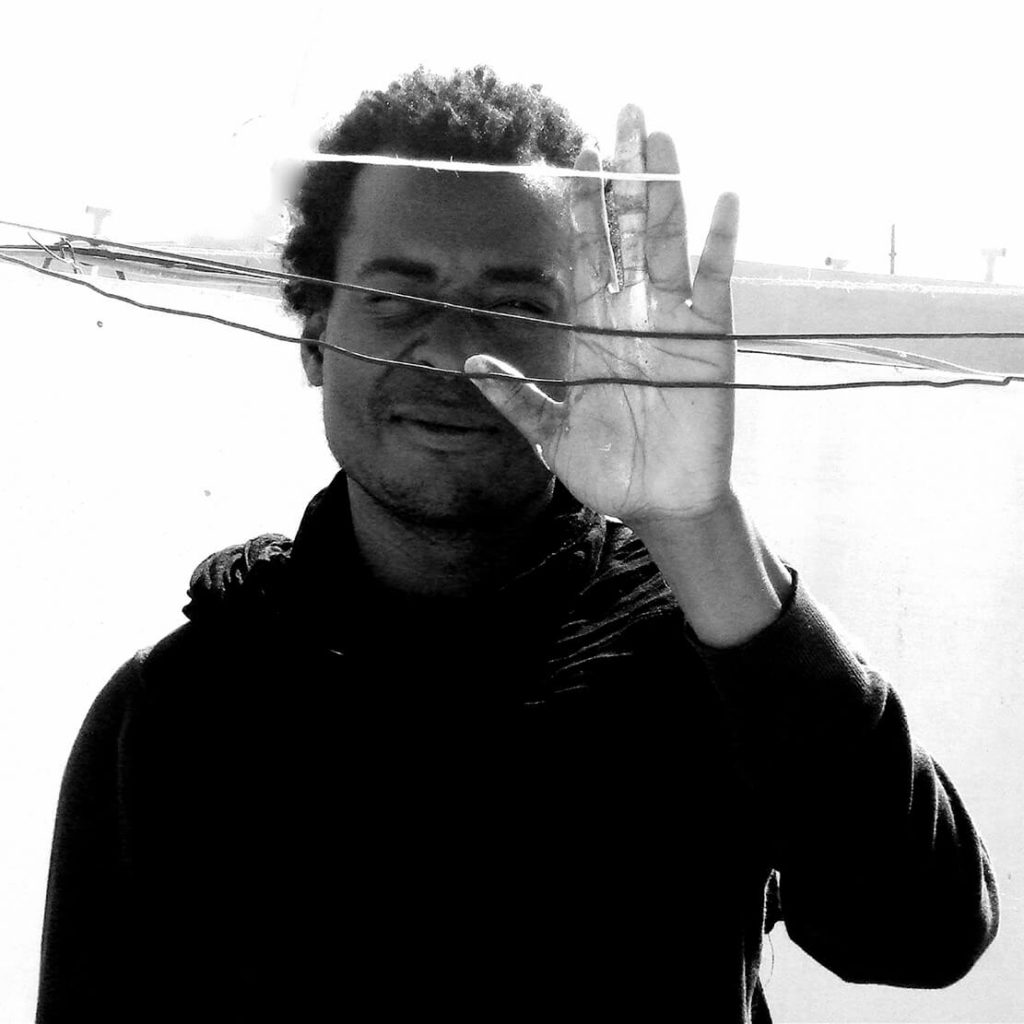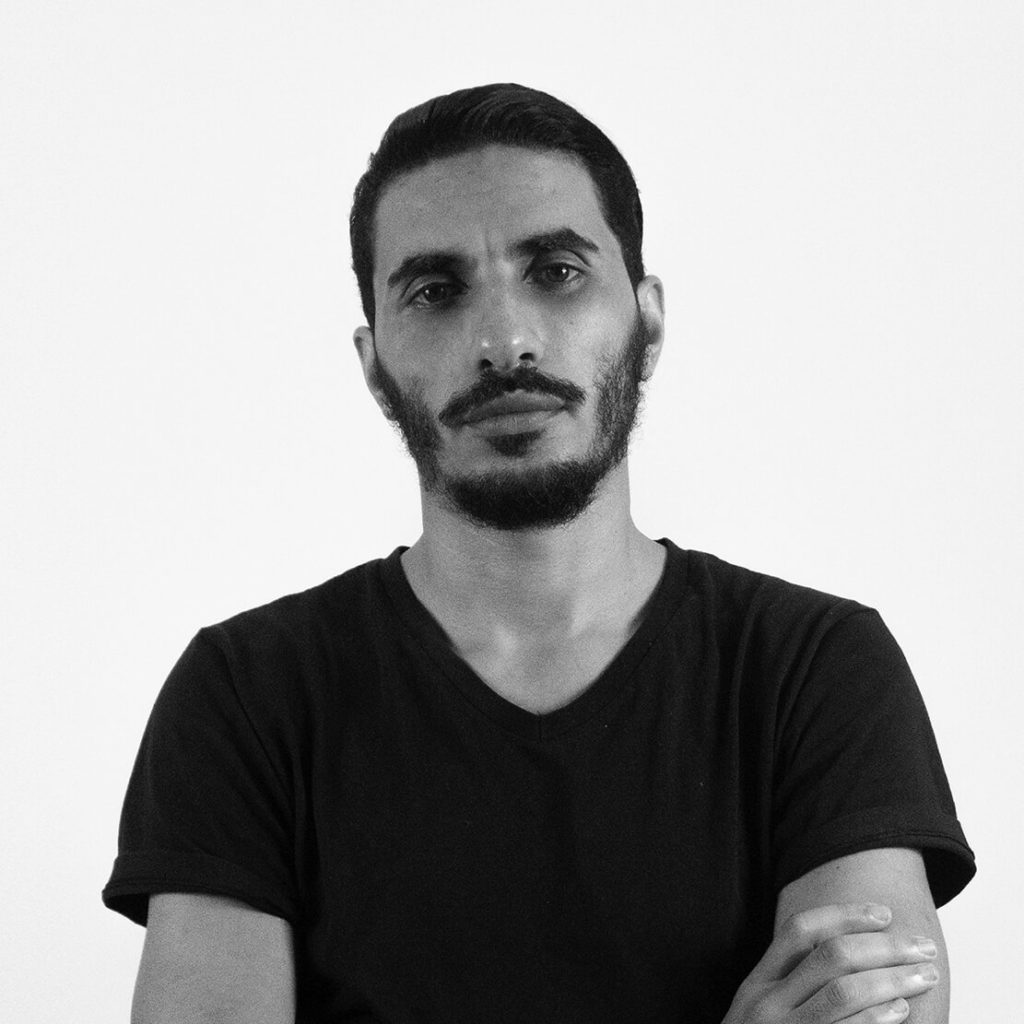 Soufiane Idrissi began his career in graphic art and computer science. In 2007, alongside Mohammed Chrouro, he founded the Radar Collective, a platform which transforms internet images into artworks.
Searching for a new type of painting in the digital era and questioning the challenges posed by the use of these new media in art creation, Idrissi worked for two years with computer engineers to devise an algorithm in which every colour and form is transcribed in a line of computer programming. In this way, a yellow or green colour is encapsulated into an online web program and associated with another line of code that defines its form.
At the crossroads between the virtual and the real, this abstract arrangement of forms and colors, created by artificial intelligence, is then transposed onto canvas. After numerous experiments with supports and materials, including pastel, oil, acrylic on paper, and oil on wood, Idrissi chose to create his work using cellulose paint on high-density fibreboard (HDF), obtained through mixing fibres and synthetic resin, as is the case with the works exhibited here.
Idrissi has created abstract paintings involving geometric arrangements of colors, while integrating in his work a dimension made possible with the use of new, artificial intelligence tools. Playing with the relationship between fine art and technology, Idrissi is building a bridge between the masters he admires, such as the painters of the School of Casablanca, and a new path for contemporary painting. Despite the radical differences between couture and painting, Yves Saint Laurent and Soufiane Idrissi share a relationship with colour that is at once simple and eminently sensorial.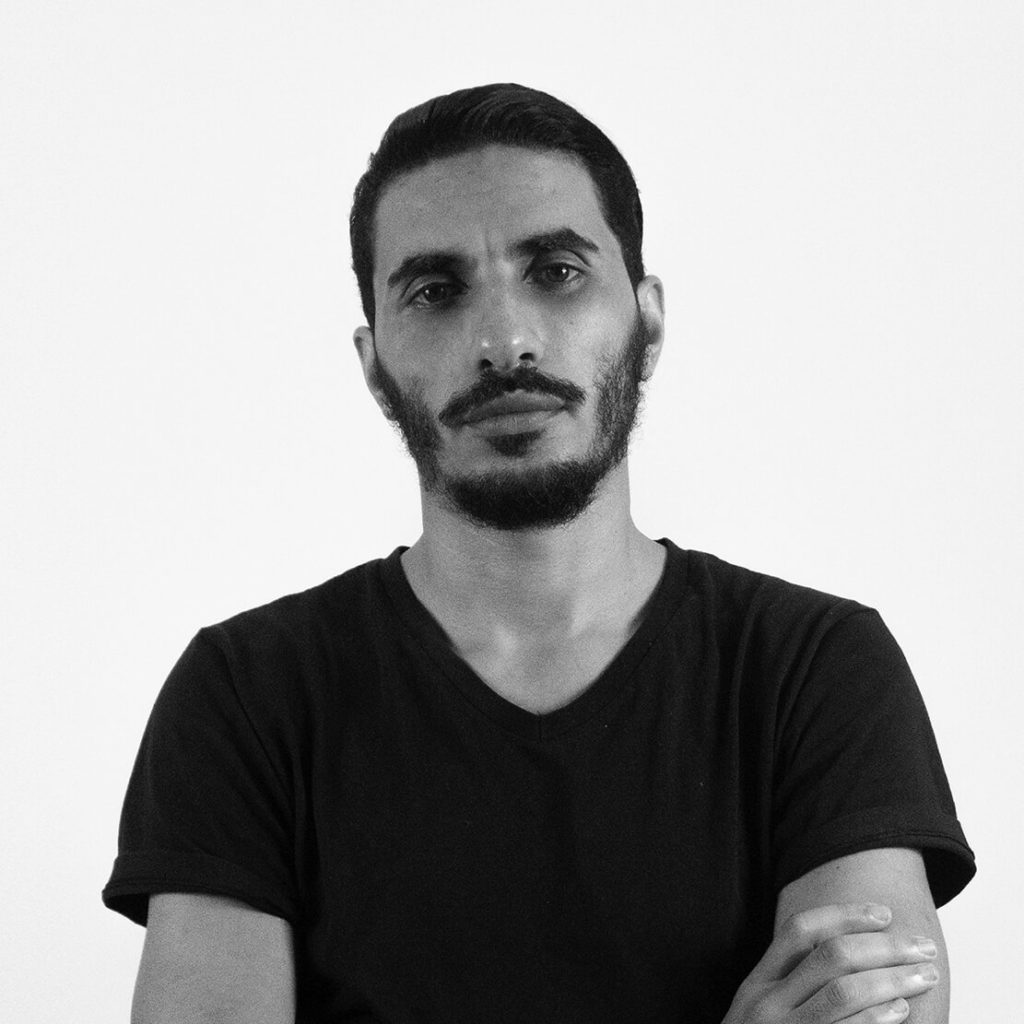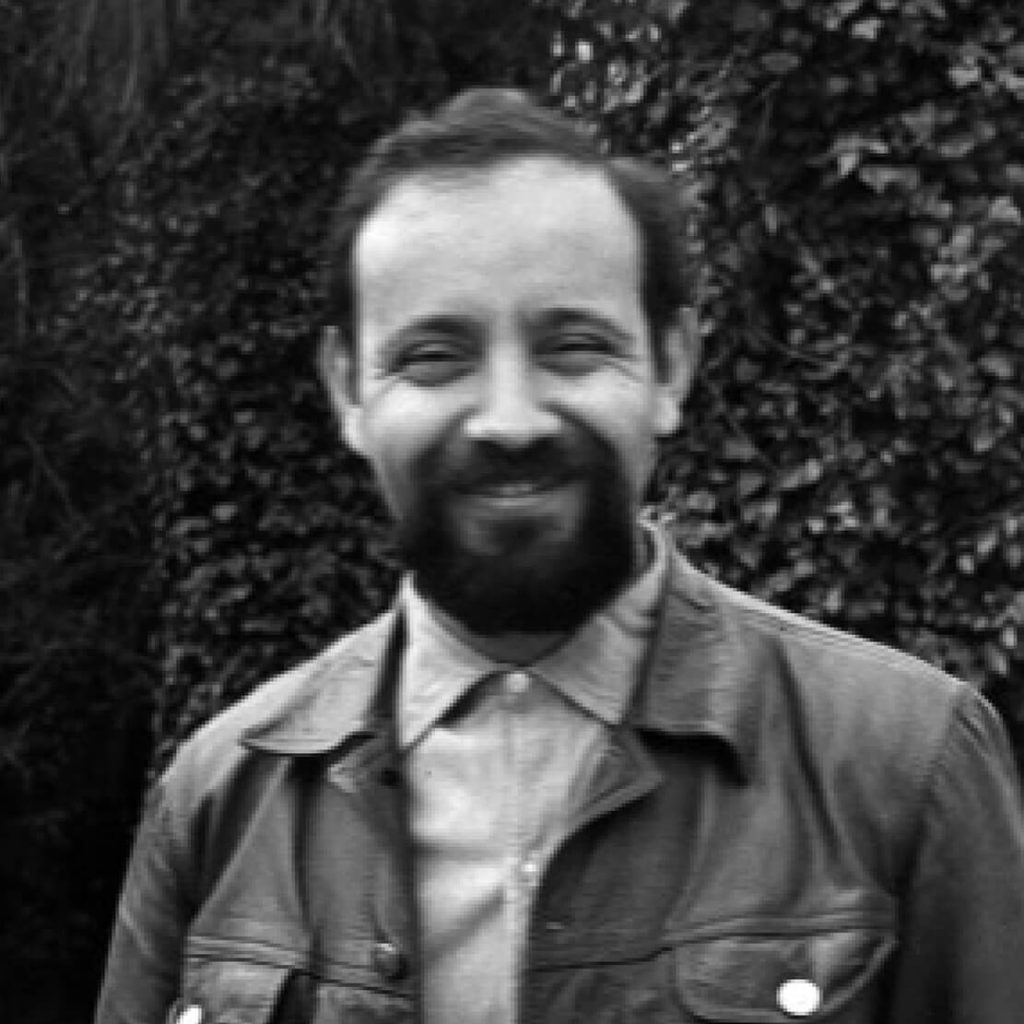 Mohamed Melehi was born in the port town of Asilah, Morocco, in 1936. By the age of 19, he became frustrated with the limits of traditional artistic expression in Morocco and moved to Spain in search of new ideas and inspiration. He then went on to Rome, where he met Lucio Fontana and Alberto Burri and became an active member of the city's vibrant cultural scene. By the time he arrived in New York, the local art scene was booming. He met Frank Stella, who introduced him to the artistic movement underway and its abstract, geometric style. He met many other artists at the Leo Castelli Gallery, including Jasper Johns and Robert Rauschenberg, whose use of colour had transformed his earlier, rather austere, work. Their work reminded Melehi of the aesthetics underlying traditional Islamic art and architecture, which can be seen throughout Morocco. 'Moroccan art was always hard-edge,' Melehi told The Guardian in 2019.
The connections Melehi made between his country and abstract painting led the painter to return to Morocco. He remained there for the rest of his life and became an active participant in the important shift that occurred in the Moroccan art scene. Melehi's work was a vital part of the emergence of a new Moroccan aesthetic. He began incorporating materials that spoke of local identity into his work: he used the same cheap everyday materials that a Moroccan craftsman would have access to and introduced lacquer paint, commonly used in cars, to signal a bond with the working class. His importance is slowly being recognized – Tate Modern, Centre Pompidou, and MoMA have all acquired works by him – a fitting legacy for an artist who dared to go his own way and who brought vibrant, vivid colour wherever he went.
Yves Saint Laurent and Mohamed Melehi were from the same generation, yet never had the chance to meet. They nevertheless shared the same great interest for the vernacular and traditional forms of Morocco. The couturier's LOVE posters bear witness to this mutual passion.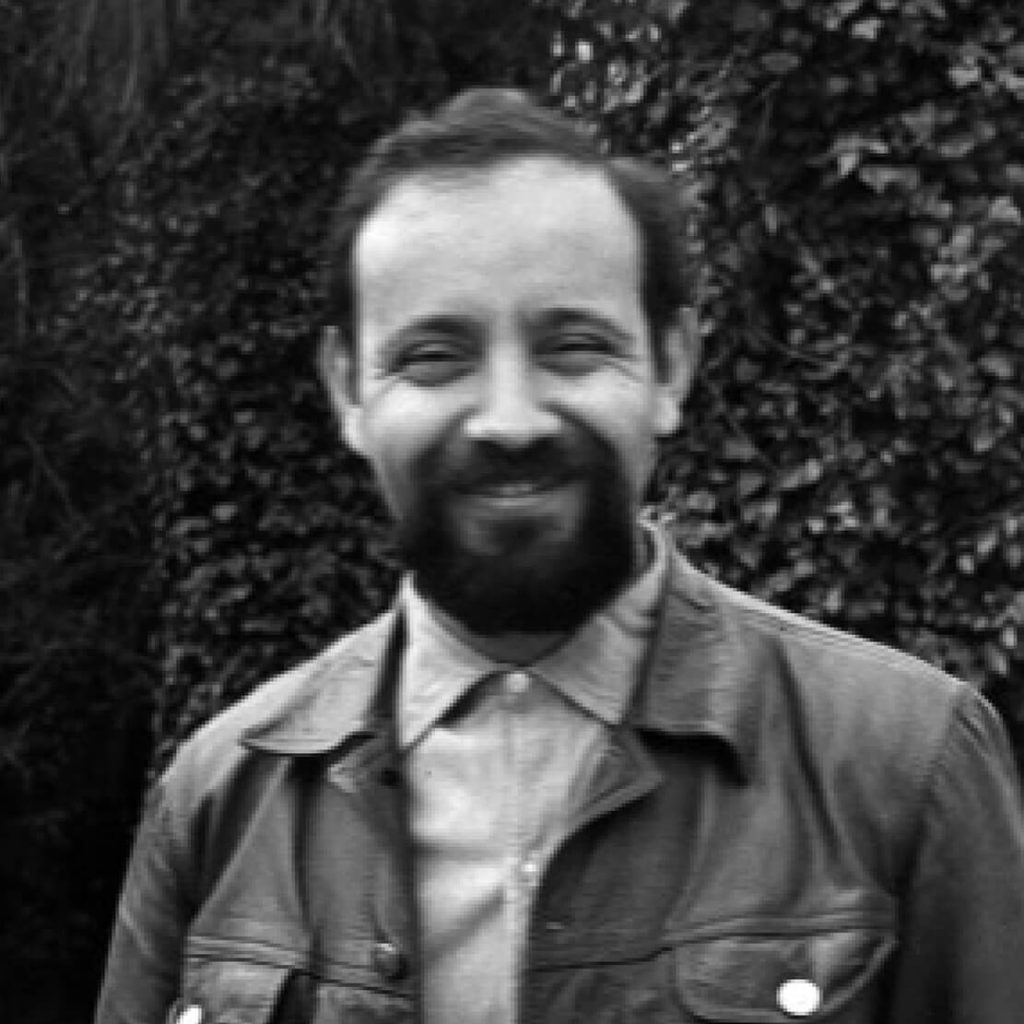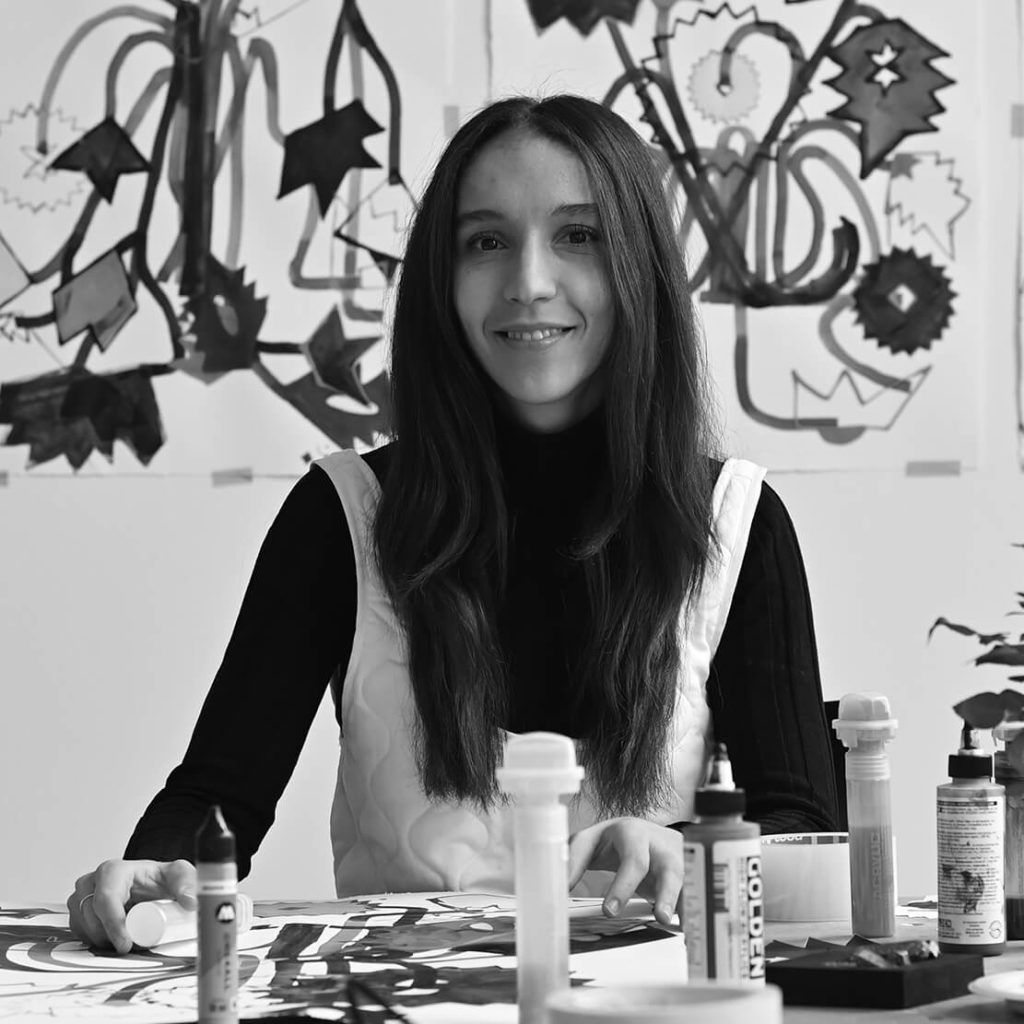 Born to a traditional Moroccan family, Sara Ouhaddou has created a body of work nurtured by the experience of growing up between cultures. She began her career as a designer before shifting towards a more artistic and social approach. Her work specifically addresses the diverse challenges facing the artisan community in Morocco, while generally questioning the availability of art and craft as tools for economic, social, and cultural development in the Arab world. At the same time, her characteristic combination of traditional Moroccan art forms and contemporary artistic practices reframes forgotten cultural realities.
Her work exhibited here was made possible by collaborating with glassmakers who perpetuate a dying form of Arab-Muslim art of rare virtuosity. 'I was able to trace the path of this knowledge and find the origin of Iraqi glass, which is integral to the architecture of the medinas of Morocco.' Most often red, green, or blue, Iraqi glass is recognisable by its roughness and by its very complexion. Today often replaced by Moorish glass or by pale and smooth reused glass, Iraqi glass bears witness to a sumptuous past that fascinates Ouhaddou. This work combines the manipulation of glass and experimentation with a personal alphabet influenced by Amazigh art, whose geometric abstraction inspired the artist. Using a range of motifs and colors, it tells the history and the evolution of stained glass in Moroccan houses – a fascination shared by Yves Saint Laurent, who was very much inspired by Moroccan decorative arts such as stained glass.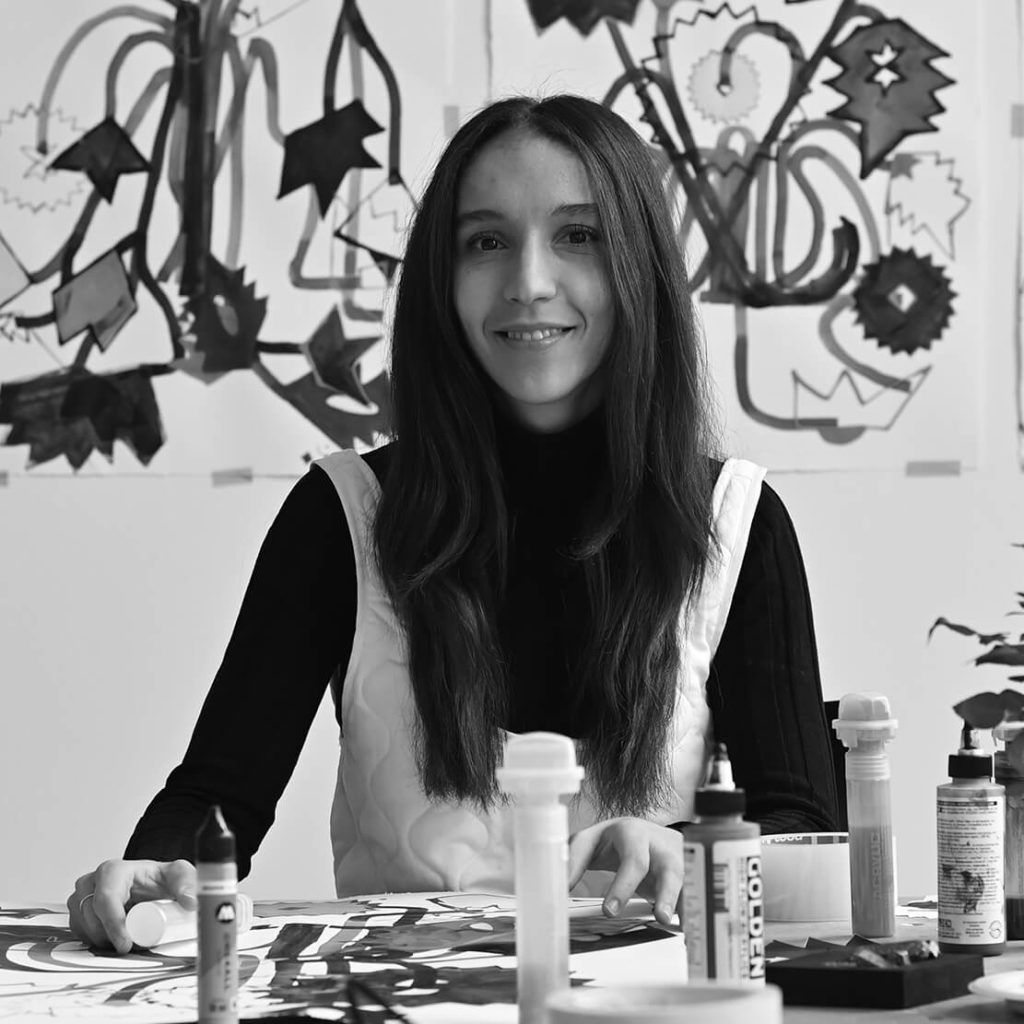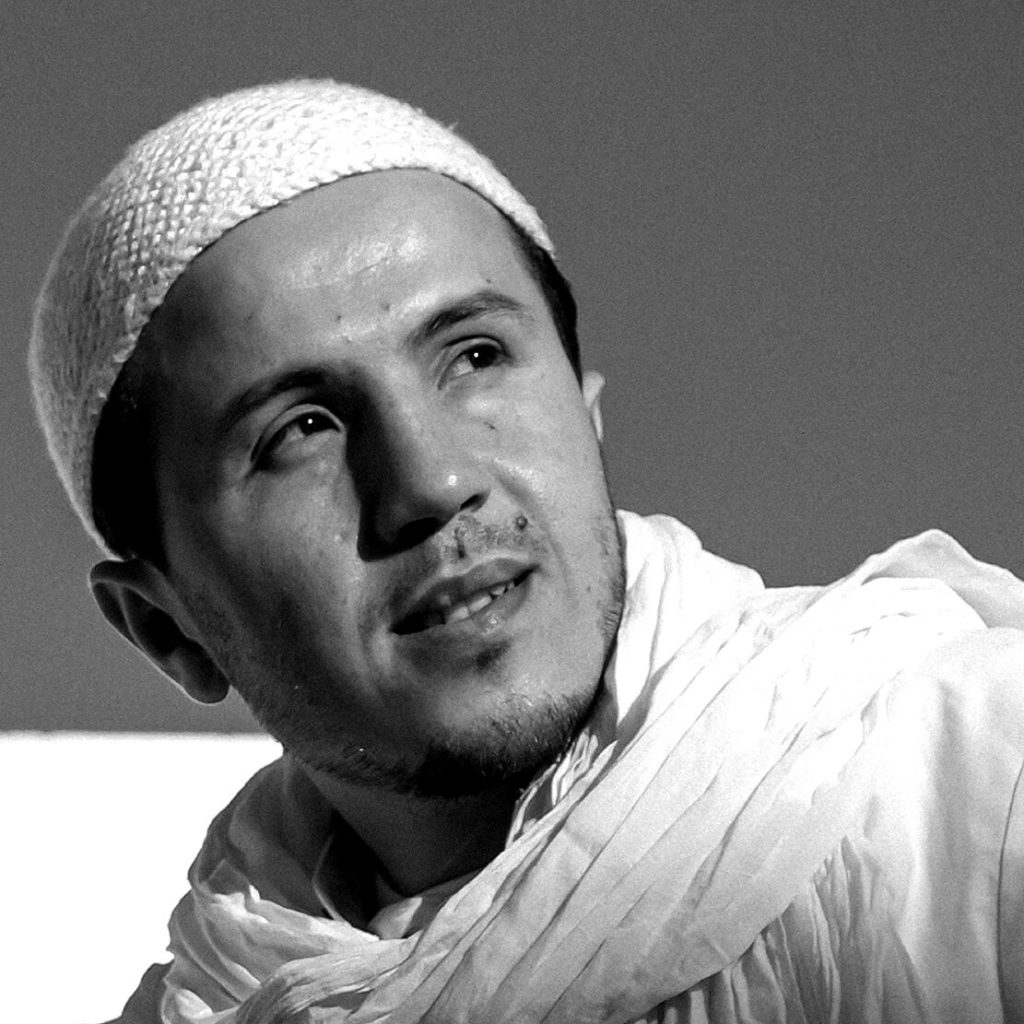 Younès Rahmoun's artworks take their meaning from a worldview based on Sufi philosophy. His approach, which seeks to reconcile artistic and spiritual practices, is a variation on the concept of harmony, the principle of cohesion between beings and their environment. Marked by faith and having turned towards meditation, the artist does not look to represent harmony, but rather to suggest its presence and evoke its spirit. He attempts to shape what is formless, make the immaterial material, and reveal the invisible side of things. 'Like faith, the soul, the spirit, and awakening, I seek to give form to the invisible and impalpable,' he explains. To achieve this, he tries to transcend matter and infuse each object with life and lightness. Everything comes into play: light and colors, symbols and numbers, orientation and direction of shapes in space. With patches of light and colour, Manzil–Tayf suggests small houses, temporary forms of habitat and imaginary constructions. In the artist's words, it also metaphorically evokes 'the body inhabited by light.' Manzil–Tayf thus suggests the ability present in every one of us to shine – through the duality of internal and external movement – with an infinite spectrum of light and colour. Through this repetition of form and colour, these houses also represent unity in diversity.
Although Yves Saint Laurent did not have a penchant for spirituality, artworks inspired by Sufism, such as those found in the decorative arts of Morocco, were food for his soul. 'The boldness seen since then in my work, I owe to this country, to its forceful harmonies, to its audacious combinations, to the fervour of its creativity. This culture became mine, but I wasn't satisfied with absorbing it; I took, transformed, and adapted it.' – Yves Saint Laurent.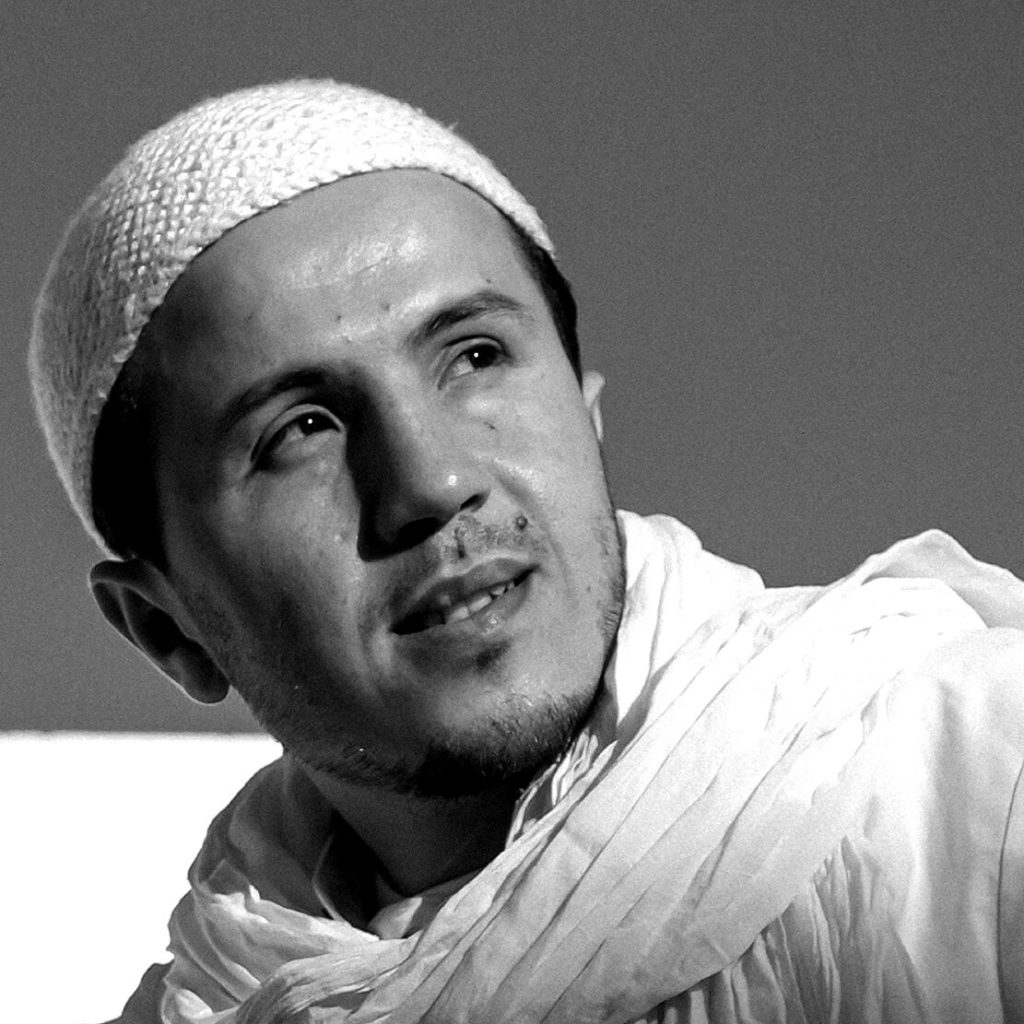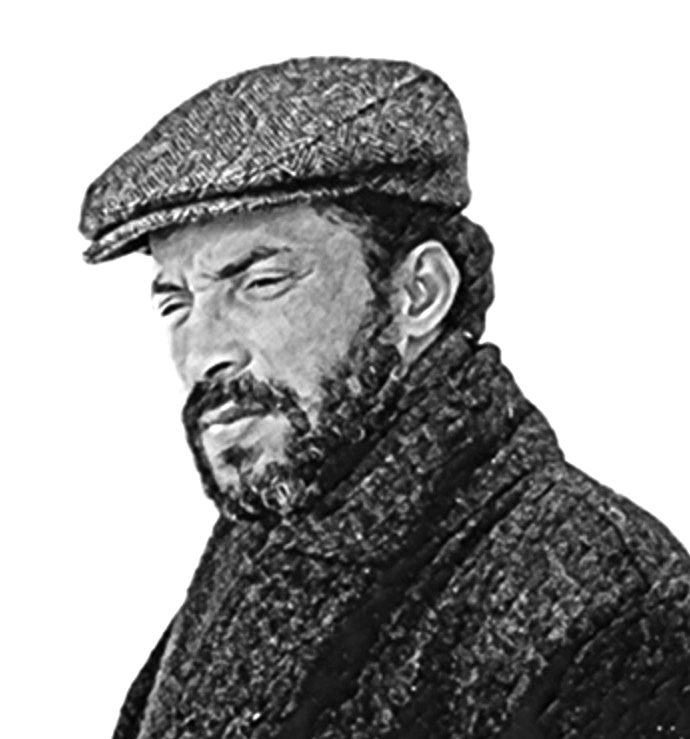 Abbès Saladi interrupted his philosophy studies in Rabat in 1977, due to health reasons, and returned to his hometown, where he would paint and sell his works at Jemaa el-Fnaa, the central square of Marrakech that fascinated Yves Saint Laurent. In his works, Saladi mostly depicted scenes of his native country while borrowing patterns from Arab imagery. The artist's stylized paintings are figurative and surrealist: he depicted hybrid bodies, distorted people, and unreal characters, combining plants, animals, and humans to create a strange world.
His colors are luminous but subtle, and his brushstrokes are transparent. He drew his lines with extreme precision. For Saladi, the act of creation itself contained a healing process: it was a way for his inner world to resurface. Through art, he freed himself from taboos and grief.
It is extraordinary that his oeuvre included a depiction of Jardin Majorelle. The painting dates from 1985, when Jardin Majorelle was already the property of Yves Saint Laurent and Pierre Bergé. 'For many years, Jardin Majorelle has provided me with an endless source of inspiration, and I have often dreamt of its unique colors', said Yves Saint Laurent.
In Saladi's drawings, the colour shades and blue façade of what is now the Musée Pierre Bergé des Arts Berbères are striking and vibrant. Saladi's characteristic stylisation is recognisable as he transforms the pattern of the garden floor and hides hybrid bodies among the plants.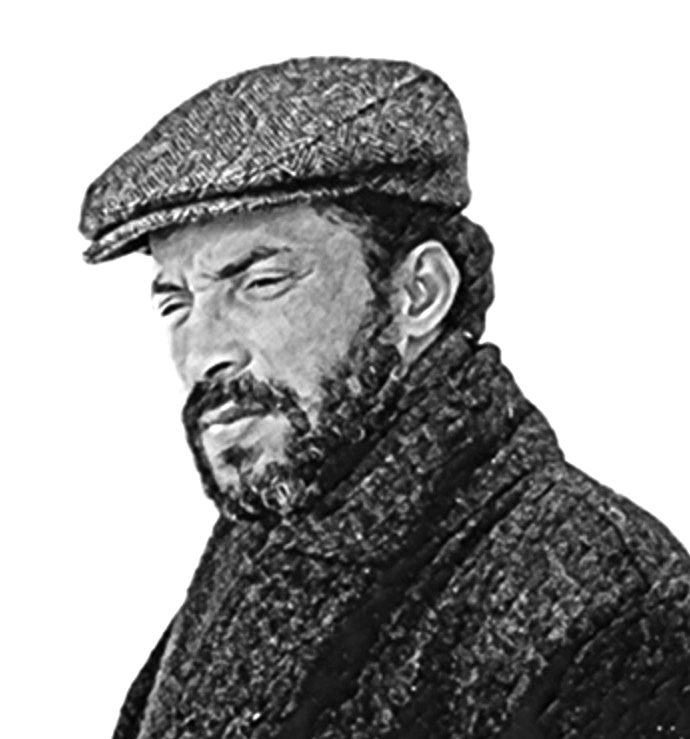 Concerts
'Seek the kingdom of love, for that kingdom will liberate you from the angel of death.'
– Persian mystic poet Rumi, Mystic Odes
This unique programme will showcase a Morocco rich in colour – this time, of the musical variety – in a veritable exhibition and celebration of Moroccan heritage.
A heritage that has been able to preserve a rare cultural diversity by understanding the wealth of its position at the junction between African, Amazigh, Jewish, and Arab civilisations. The richness of Moroccan culture has always been close to the Portuguese public. The Palace of the Dukes of Cadaval has long showcased many aspects of Moroccan culture and it is said that fado, inspired by sea shanties, contains a nugget of Arab influence.
Love, in all its poetic splendour, from the profane to the sacred, from the effervescence of the body and rhythms to mystical passion.
– Alain Web
Andalusian music from Fes
in partnership with the Fes Festival of World Sacred Music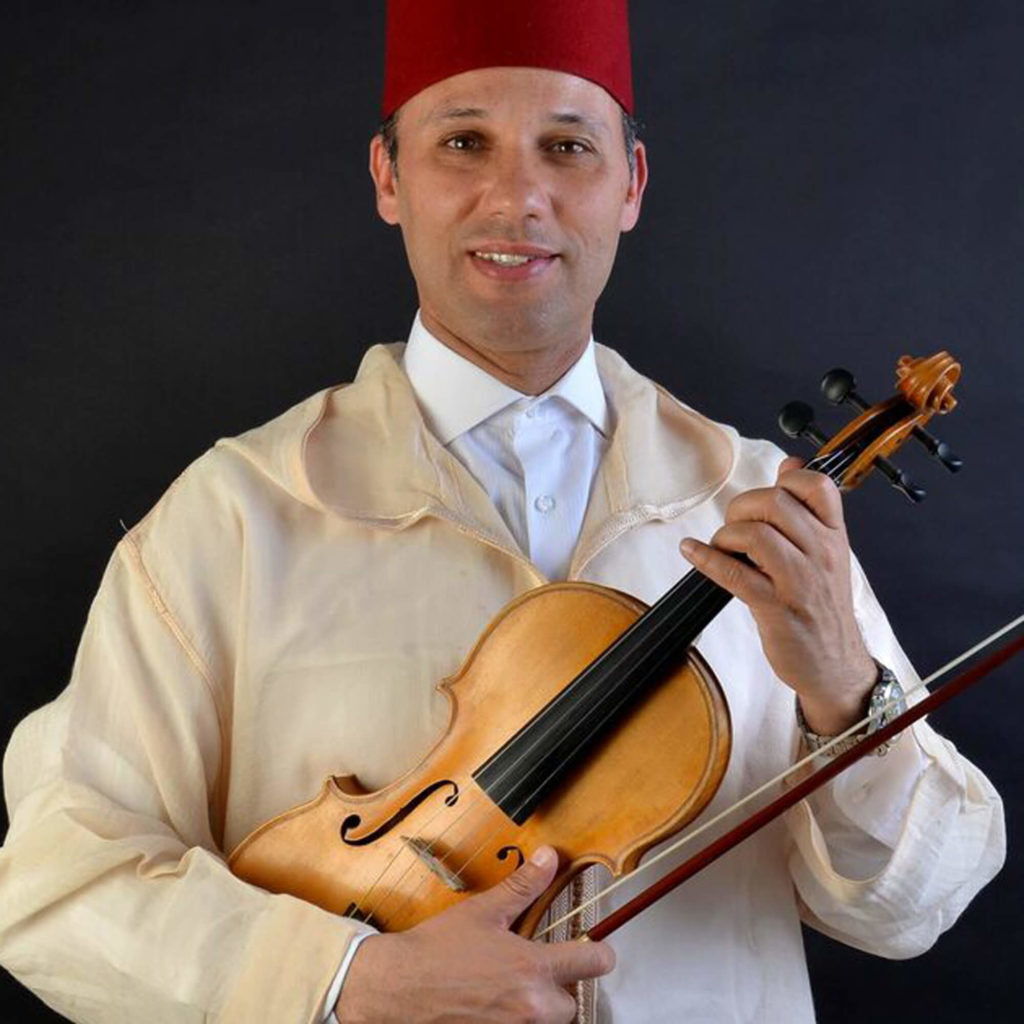 4
The nuba generally begins with a non-rhythmic instrumental prelude of its own, called touchya. It is a series of movements that summarise the essential themes of the mode and brings the listener into the particular universe of the tab'a (mode, temperament, mood). Each movement of the nuba itself forms a unit, beginning with a bughya (unmeasured instrumental prelude), and sometimes with a sung poem (baytayn or inshad). During the baytayn or inshad, the soloist singer is supported discreetly and without rhythm by one or more instruments: an opportunity for the singer to impress the audience with his vocal prowess and musicality. The percussion instruments then come into play and the series of songs (san'at) begins, strictly rhythmic and carried out without interruption until the end of the cycle.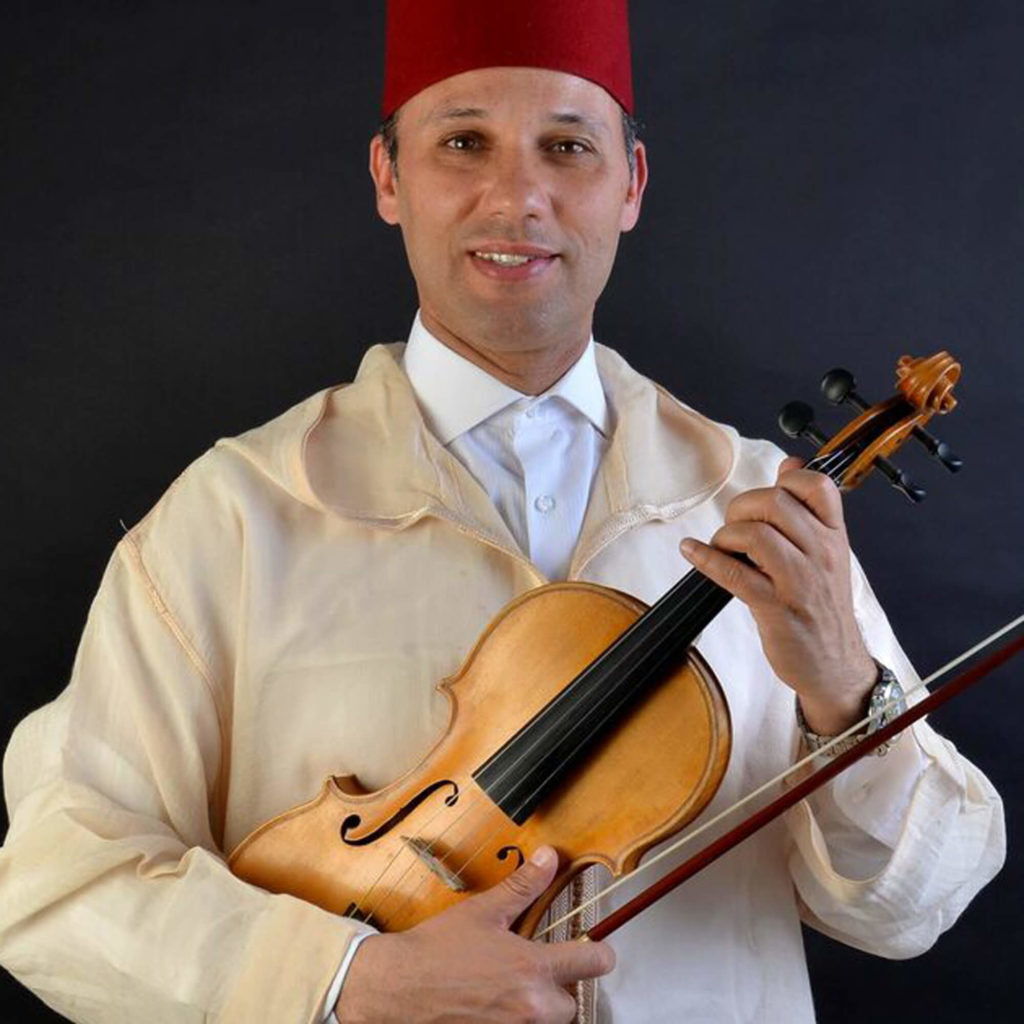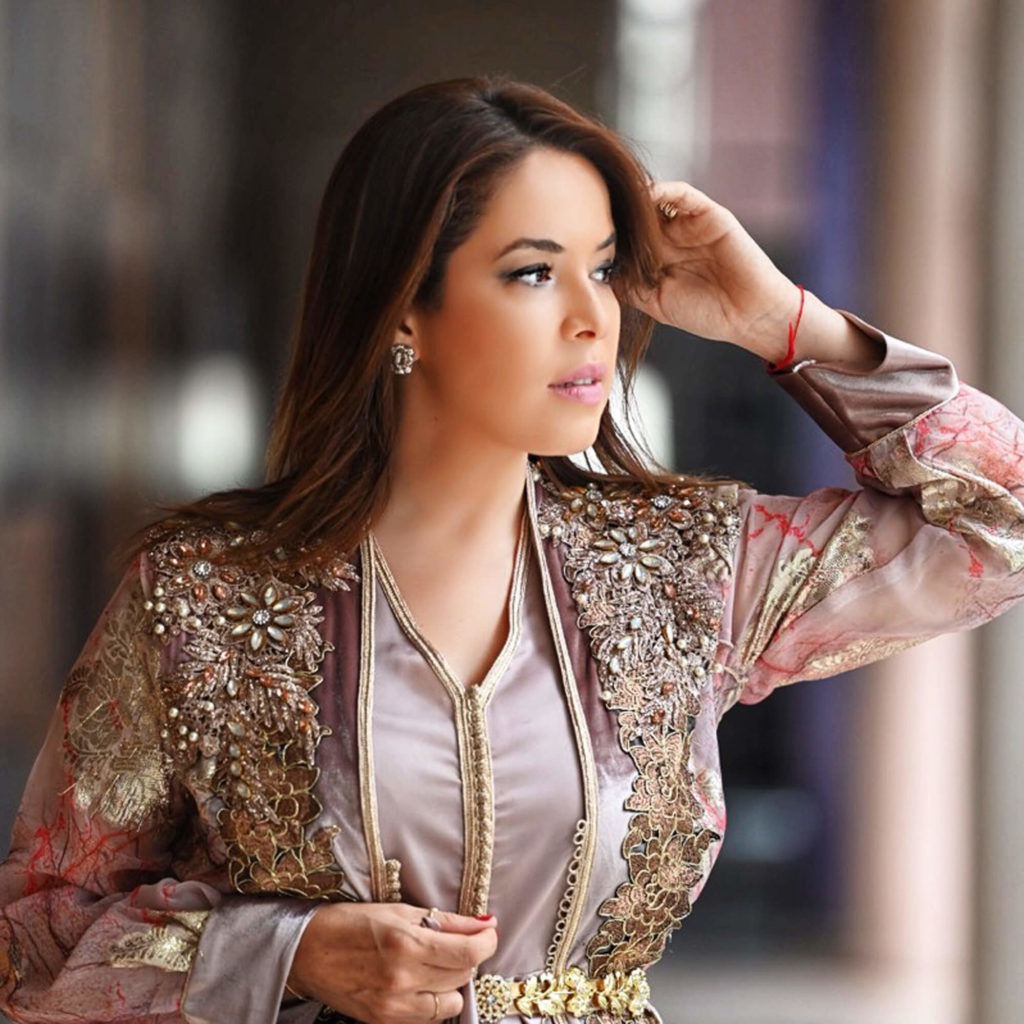 4
The Art of the malhun and Andalusian music.
Born in Sefrou, Sanaa Marahati is one of only a few young singers to perform the tradition of the malhun and Andalusian music with great refinement, reviving the songs of the artisans of Fez.
According to Ibn Khaldoun, the malhun was born during the Almohad Caliphate, inspired by the zajal poetry in dialectal Arabic, declaimed by the meddah.
The malhun was the most important artistic and cultural artifact of the Moroccan civilization. Its poems, which reflected the full spectrum of human imagination with the splendor of their imagery and words, continue, to this day, to remind us of the fundamental role of poetry in traditional society.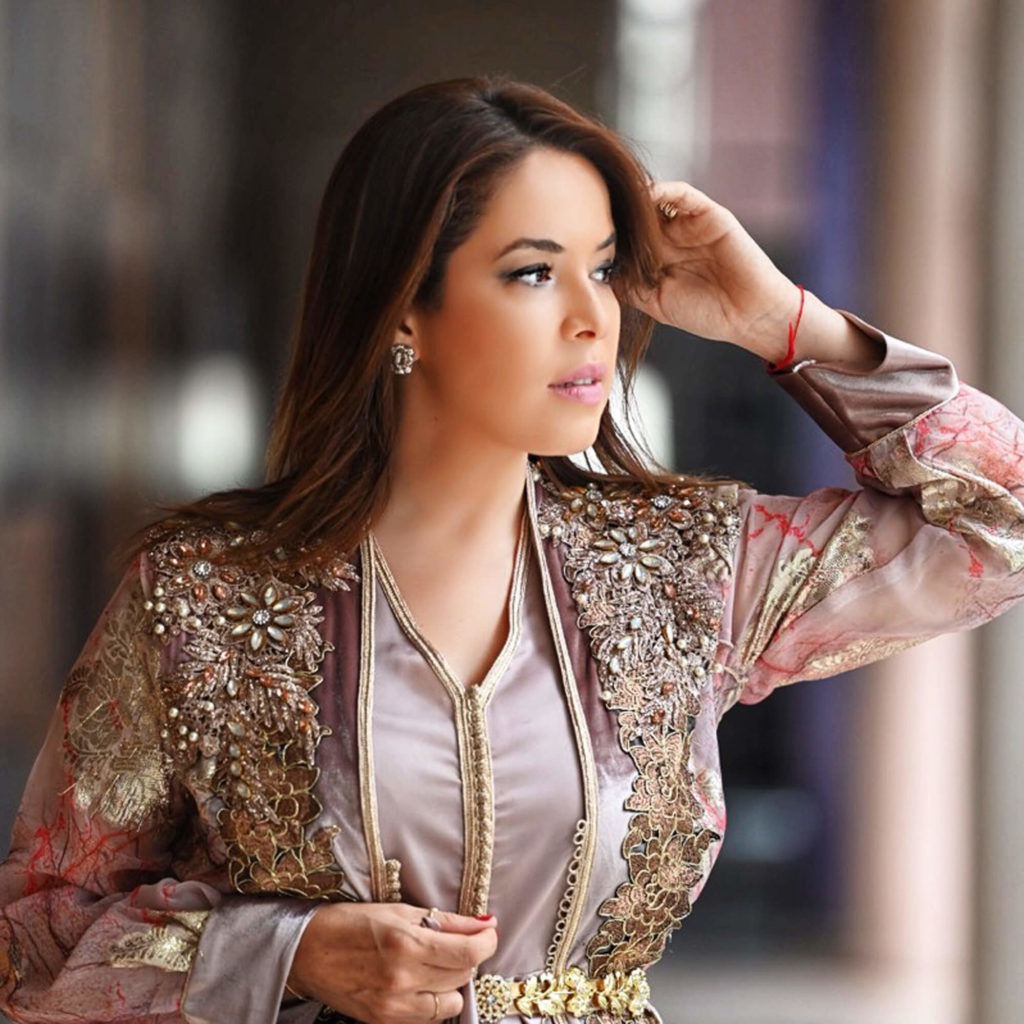 Words of love and ecstasy, sacred and profane
The Andalusian art encountering fado
The Sama of Tanger conducted by Saïd Belcadi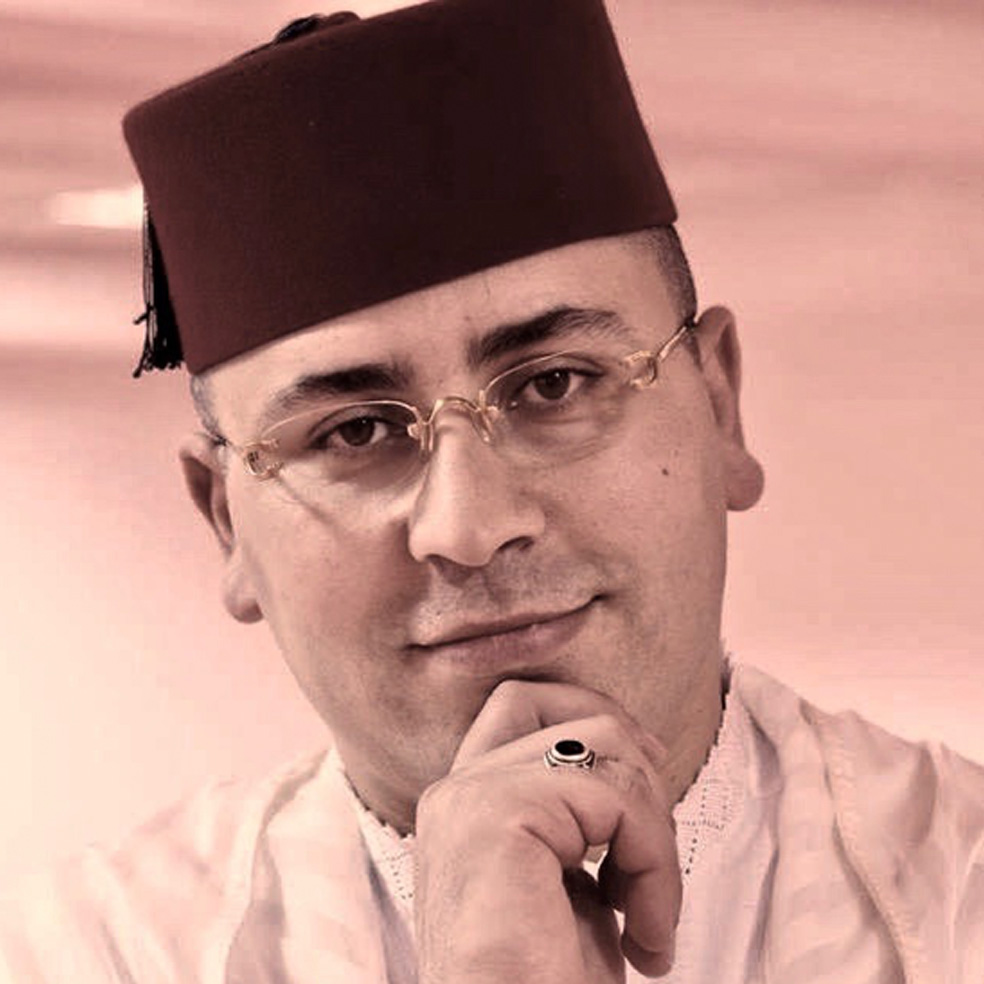 Saïd Belcadi is a Moroccan classical singer and musician. He has performed with Mohammed El-Arabi Serghini, with Eduardo Paniagua, and with Omar Metioui, both as singer and player of the oud. He is a featured soloist in festivals of classical Moroccan music.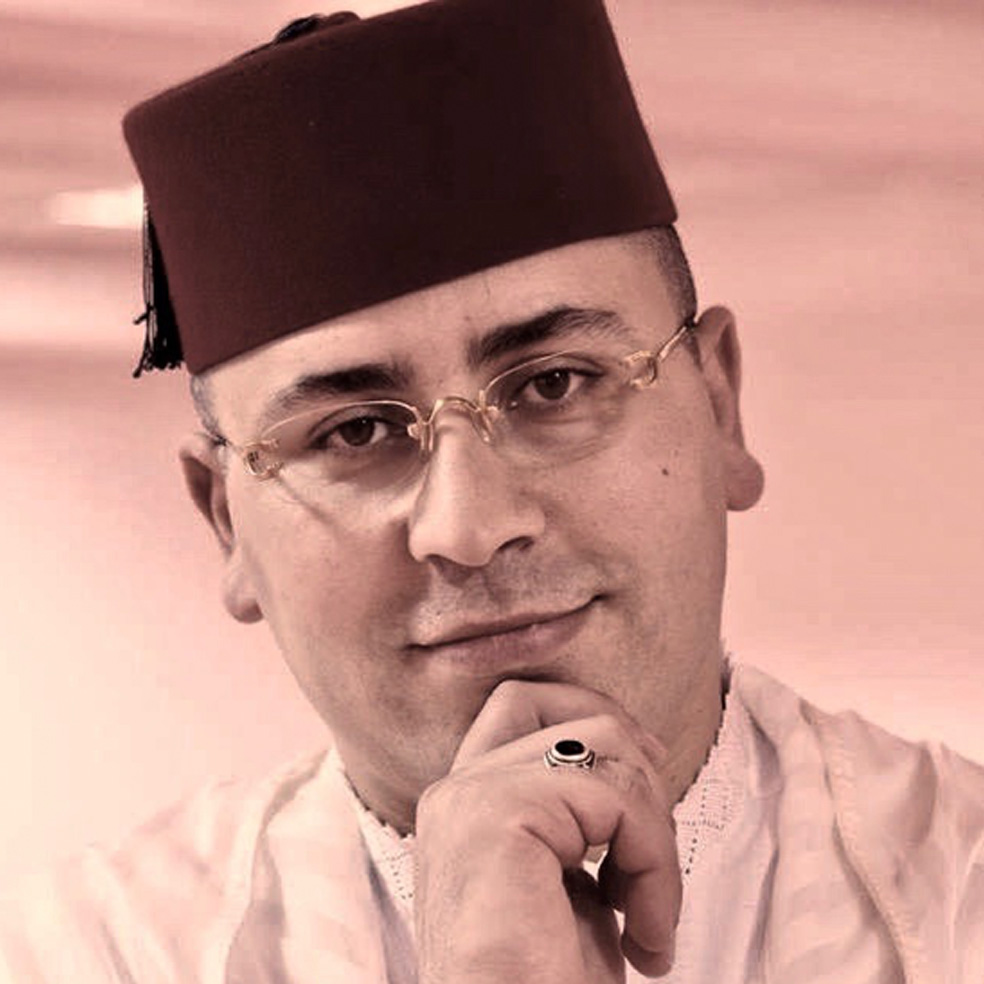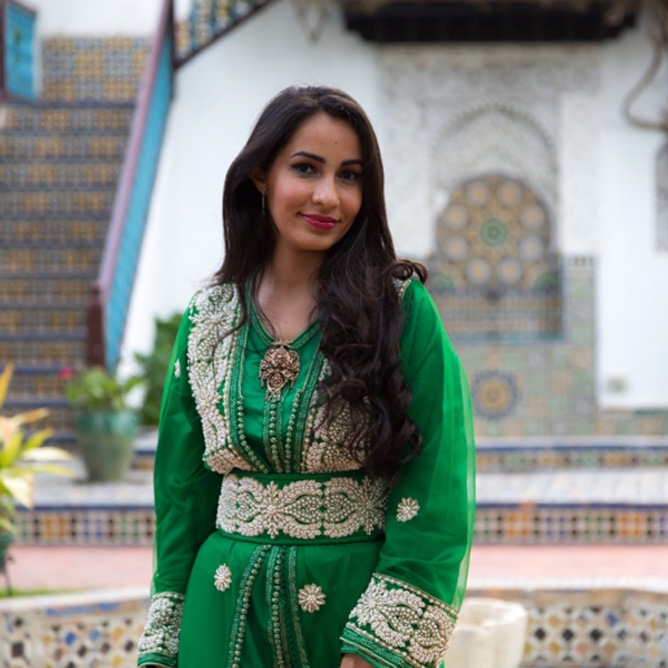 4
Zainab Afailal has several films and documentaries on Andalusian music under her belt. Her love and passion for Andalusian music has led her to become involved in the organisation of numerous technical workshops. She is also a regular presence at Andalusian music festivals, including the Fes World Festival of Sacred Music; the Festival of Atlantic Andalusia in Essaouira; Andalousiyat; and the Malouf Music Festival in Algeria.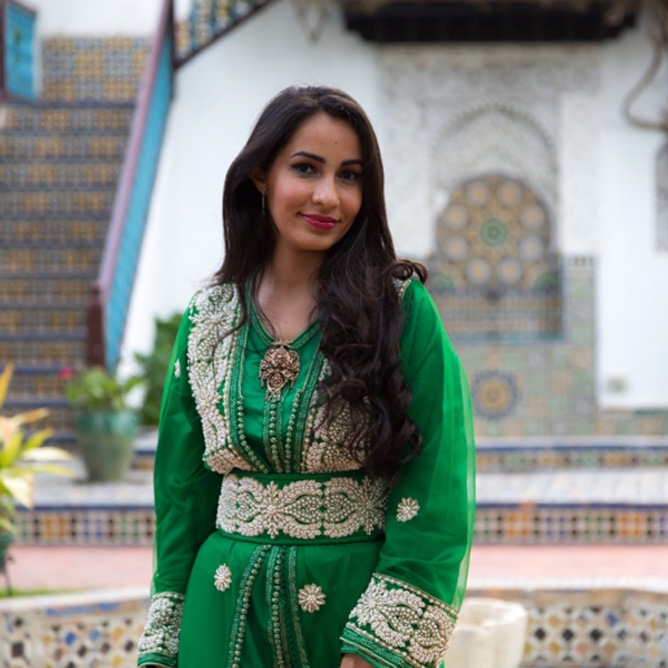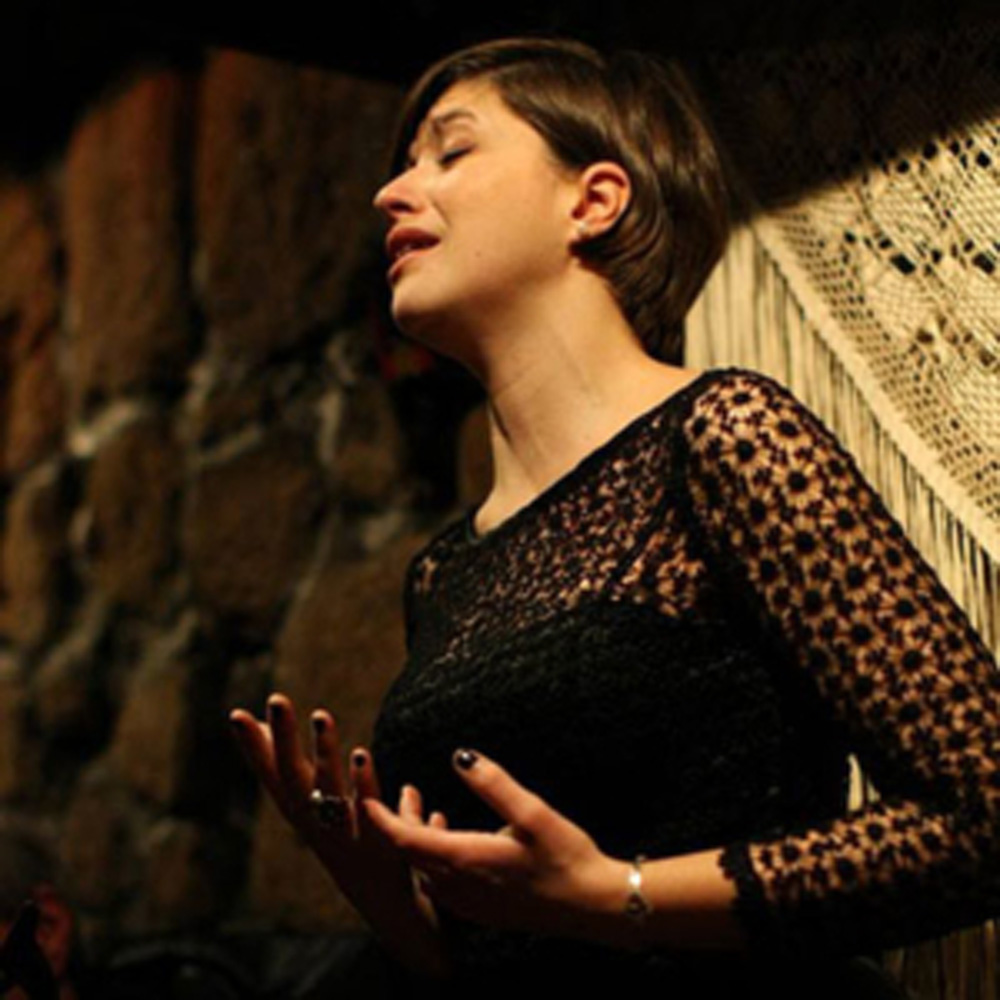 4
Music and art became a part of Ana Pinhal's life from a young age. In 2002, she earned a degree in graphic design, although she was already working as a professional singer – first as a bossa nova singer and later as a backing vocalist for BoiteZuleika, a Porto-based band. She studied music and took singing lessons from Ana Celeste Ferreira. Between 2007 and 2010, she studied cante flamenco at Fundación Cristina Heeren in Seville. In 2008, alongside Francisco Almeida (flamenco guitar), she started Fado Violado – a project that intertwines fado and flamenco. Their first album, 'Jangada de Pedra', was released in 2015. Along with the Fado Violado project, Ana Pinhal is a resident fado singer at Taberna Real Fado, in Porto, and part Fado in Porto, in residence at the Calém port wine cellars, in Vila Nova de Gaia. Ana has performed live in Portugal, Spain, France, Netherlands, Romania, Bulgaria, Hungary, and India.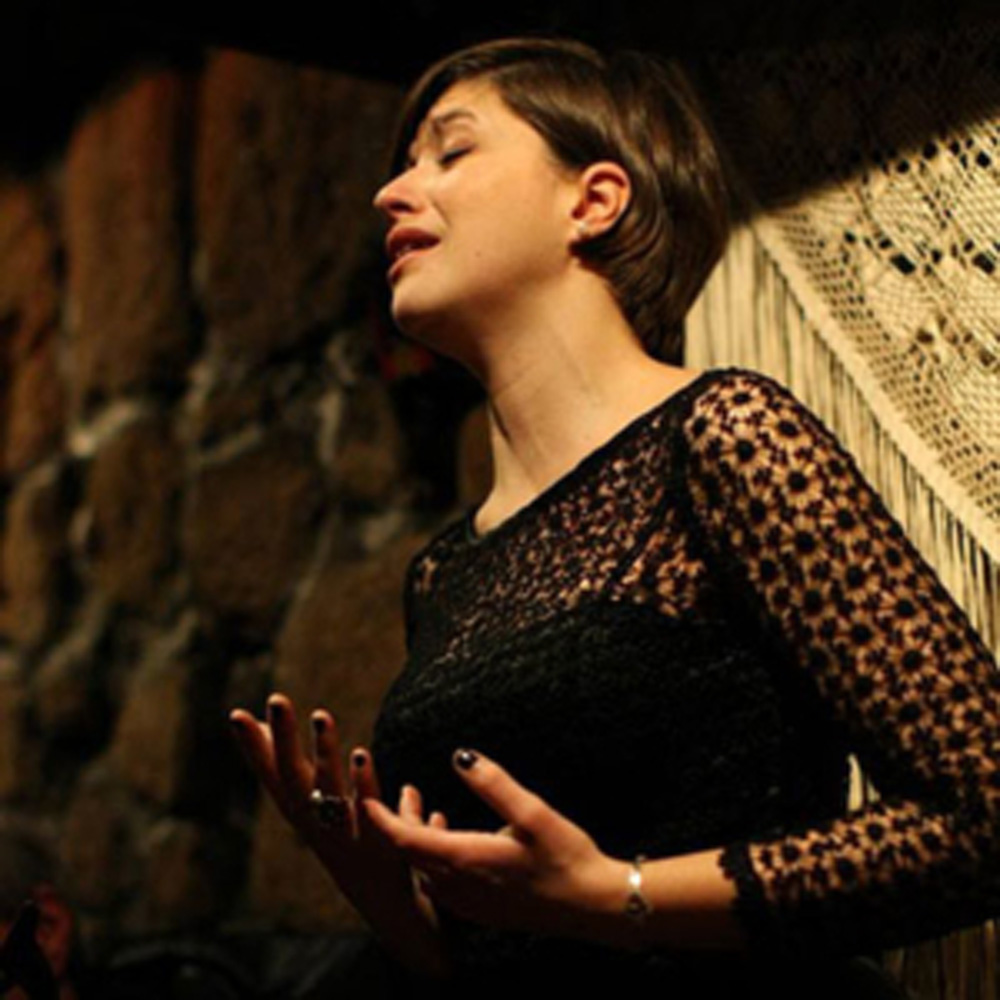 12 PM
Carthusian Monastery
Sufi Singing
Walid Ben Selim
(limited spacing; email pre-registration required)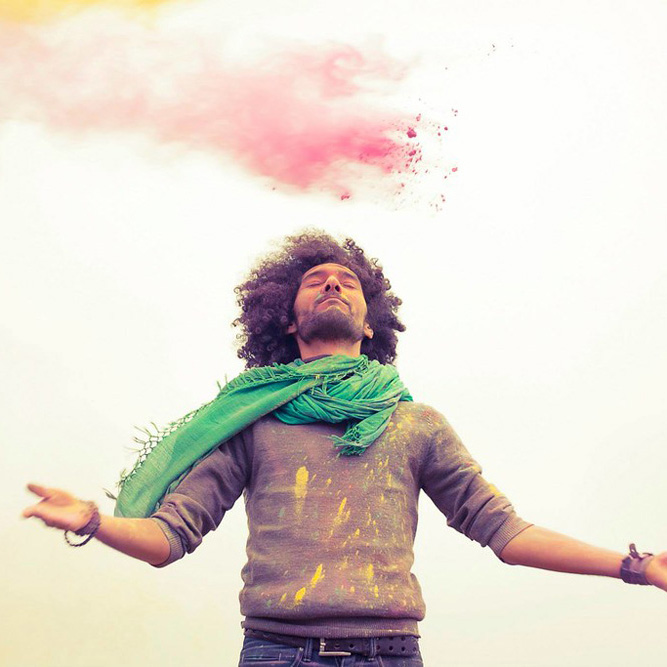 4
Walid Ben Selim is a poet of the impossible and of the invisible. Born in Casablanca, and after having dabbled in the poetic convulsions of rap and oriental metal rock, he became the architect of N3rdistan, an imaginary country of a new inspiration.
Later, heavily immersed in the great poets of the Arab world and the East, from Mahmoud Darwiche to Rumi and the Sufi poets of Morocco, he wove ancient words in a soft and airy chanting – words that awaken your spirit and your soul.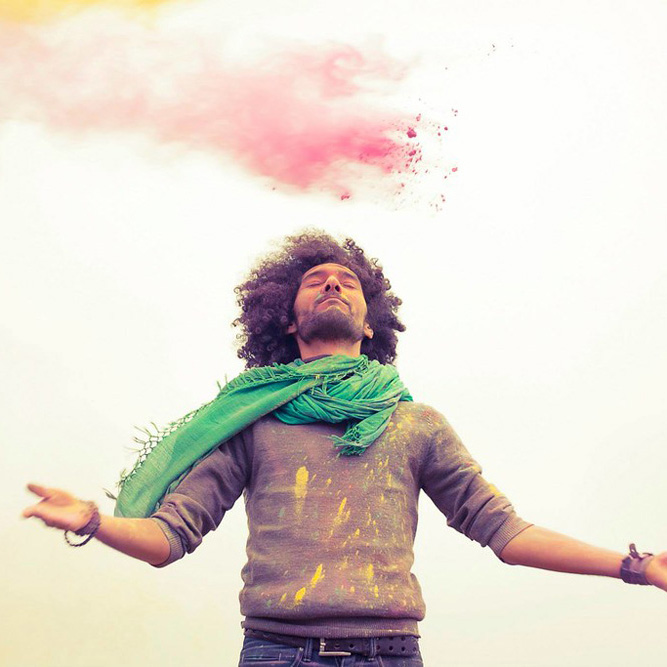 Gnawa music
Asmâa Hamzoui & Bnat Timbouktou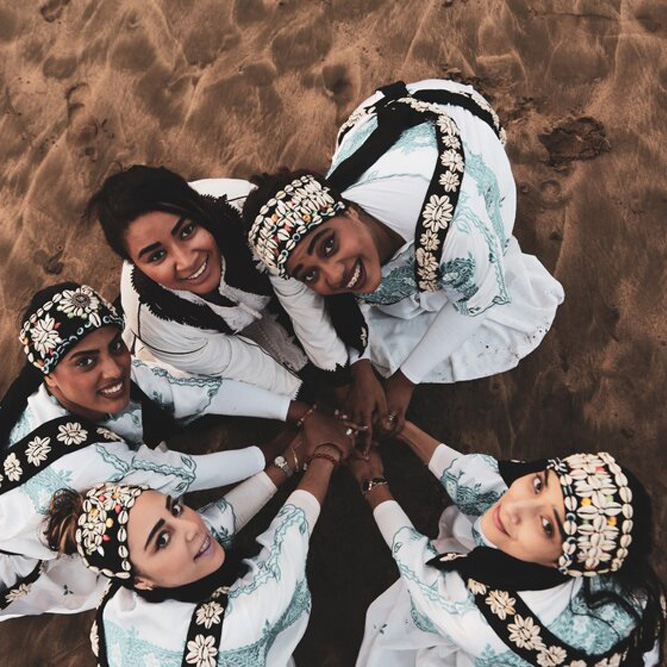 4
Asmâa Hamzaoui, from Casablanca, plays the guembri, the sacred instrument of Gnawa music and culture. Initiated at the age of six by her father, maalem (master musician) Rachid Hamzaoui, she is now one of the very few women – if not the only one – to play this sacred instrument in public. Determined rather than rebellious, Asmâa broke this taboo in 2017, at the Essaouira Gnawa Festival, with her all-female group Bnat Timbouktou (Daughters of Timbuktu). They all wield qraqeb – handheld metal cymbals, another mainstay of Gnawa music – and do vocals, determined to feminise this art form.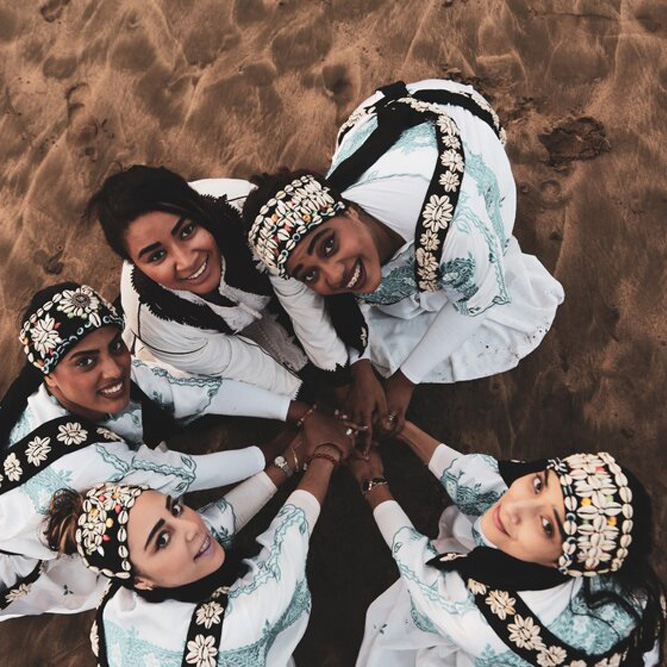 The Itinerant Tradition of the Rays
Rays Said Outajajt Ensemble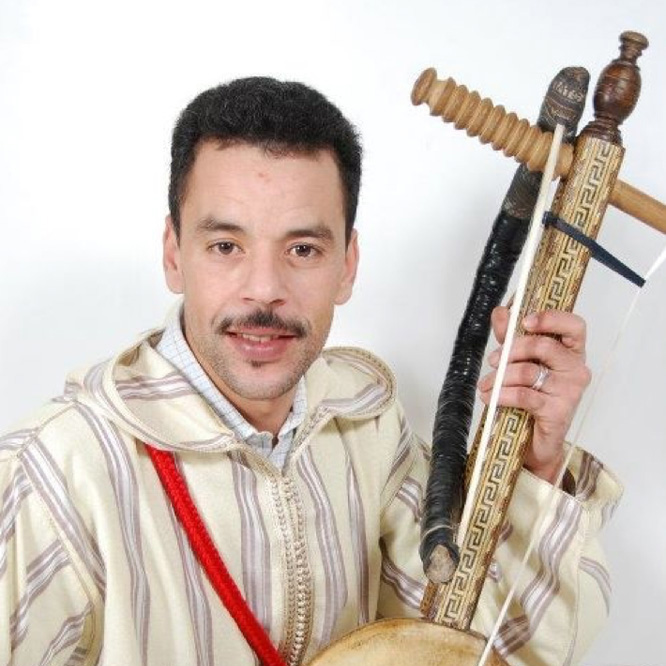 4
'Don't forget that poetry is a magic potion; like a soap, it purifies sorrows of our hearts. How can I sort out my dreams? My life seems more intense than a novel! The words of a poet are worthy of a film. My God! I am lost, my head in my hands!' Rays Said Outajajt.
Rays Said Outajajt (Said El Mouibarik), son of Rays Abdellah Outajajt, stands out, like his father, in the art of r'bab. With the reputation of a warm-voiced poet, he is one of the successors of the song of the Sous. Rays Said Outajajt is one of Amazigh's young composers and lyricists, distinguished by his classical method and his experience in the search for innovation. In addition, he masters instruments such as: percussion, Lutar and Ribab, having participated in several local, national, and international festivals.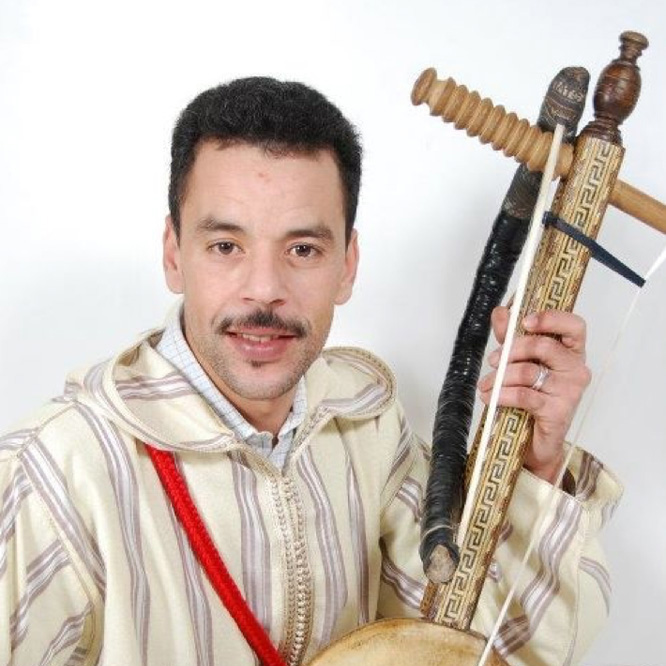 Info
CONTACTS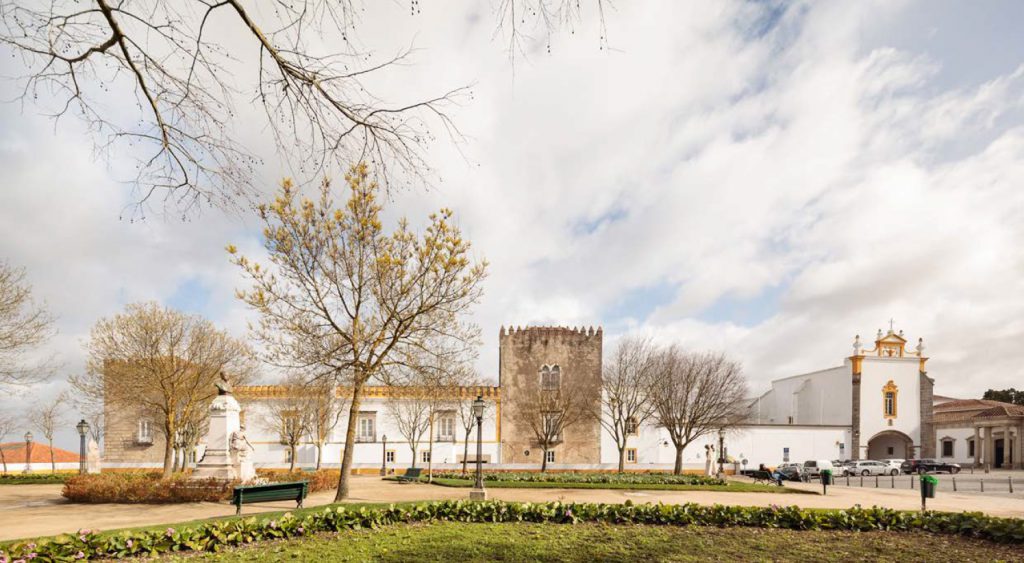 | | Per Person | Children < 12 | Students | Over 65 |
| --- | --- | --- | --- | --- |
| Exhibition | 10€ | Free | 7,50€ | 7,50€ |
ORGANIZATION, MARKETING AND FUNDRAISING
Alexandra de Cadaval
(President of the Executive Committee Casa Cadaval - Associação Festival Évora Clássica)
the Dowager Duchess of Cadaval
HRH Princess Diana of Orléans, Duchess of Cadaval
CONCEPT AND CO-CREATION
Madison Cox
(President of the Fondation Pierre Bergé – Yves Saint Laurent)
Alexandra de Cadaval
CURATORIAL TEAM
Mouna Mekouar Stephan Janson
Alexandra de Cadaval

ASSISTANT TO CURATORS AND PRODUCTION
Mariana Amado
Ana Braancamp
Ana Coelho
MULTIMEDIA
Rui Fernandes (Video)
Christophe Ollivier (Lighting)
Alexandre Mira, Jal Música (Sound)
COMMUNICATION AND PRESS RELATIONS
Sutton Communications
O Apartamento
CONCEPT AND EDITORIAL COORDENATION
Joana Areal
Alexandra de Cadaval
EDITORIAL ASSISTANCE AND PROOF REVIEW
Bardo Creative Ground
TEXT EDITING
Chris Mingay
TRANSLATIONS
Nuno Nogueira - Bardo Creative Ground
BIOGRAPHICAL TEXTS
Artists
Mariana Amado
GRAPHIC DESIGN
Joana Areal
THANKS TO AND PRODUCTION SUPPORT
Madison Cox
(President of the Fondation Pierre Bergé – Yves Saint Laurent)
MUSÉE YVES SAINT LAURENT PARIS
Elsa Janssen
(Museum Director)
Nora Evain-Bentayeb
(Exhibition and Collections Officer)
Judith Lamas
(In-Charge of Textile Collections)
Tiphanie Musset
(Head of Exhibitions and Collections)
MUSEU YVES SAINT LAURENT MARRAKECH
Alexis Sornin
(Musem Director)
Sahar Lamsyah
(Head of Exhibitions and Collections)
Hayate Machache
(In-Charge of Textile Collections)
Laila Ldamr
(Embassy of the Kingdom of Morocco in Portugal)
Carlos Pissarra
Paula Paulino
Ricardo Jesus
Custódio Carrageta (Volunteer)